Hi friends I'm Ivy from @ivypinkmade. We are currently in the process of decorating my kid's bedroom. I have this little space underneath this book shelf that we wanted to be decorative but also functional. That's when I thought oh a chalkboard! The bedrooms theme is Mountains & Teepees, so I wanted to incorporate that & that's when I had the idea to make a triangle chalkboard. Let's get started.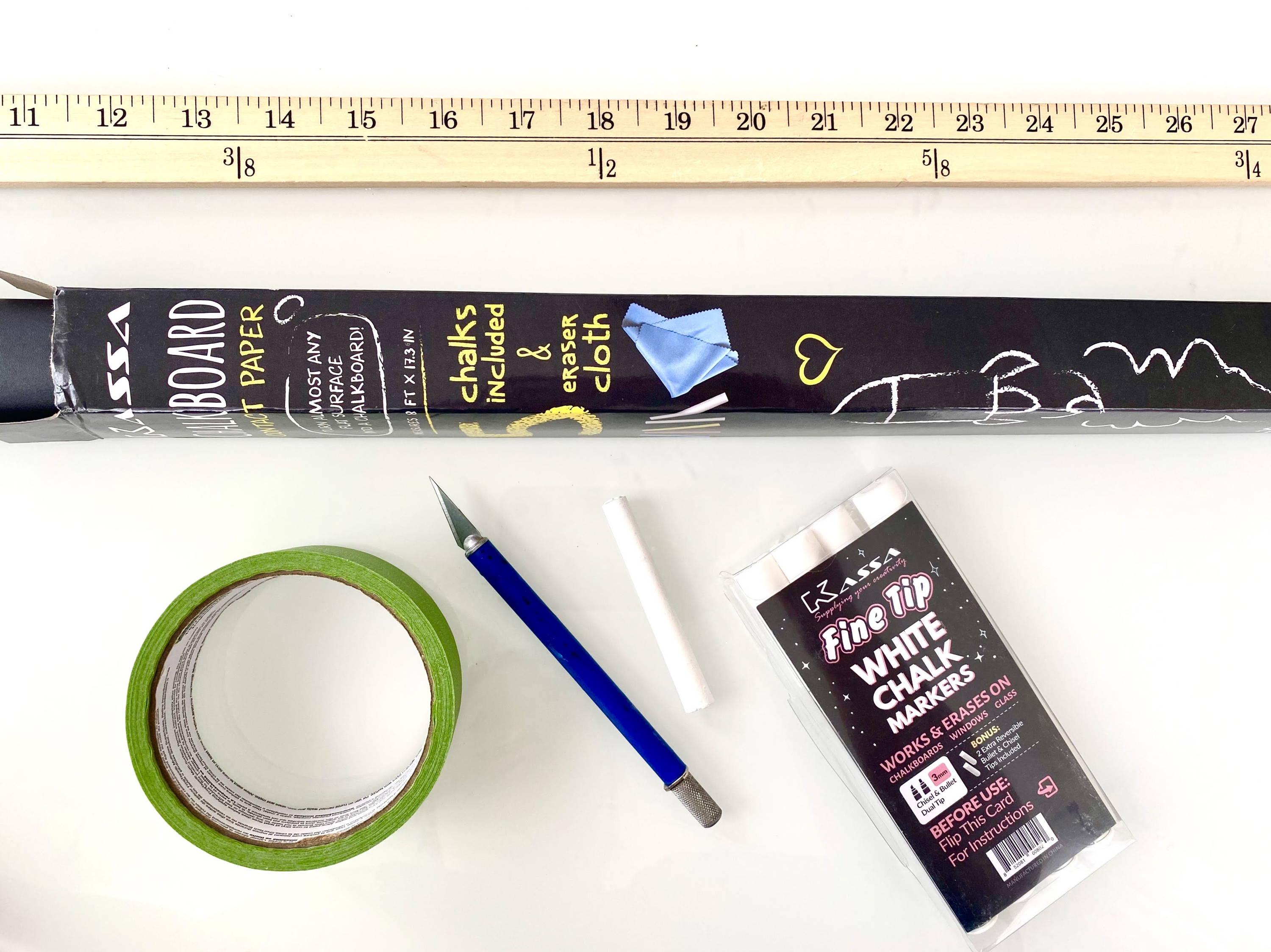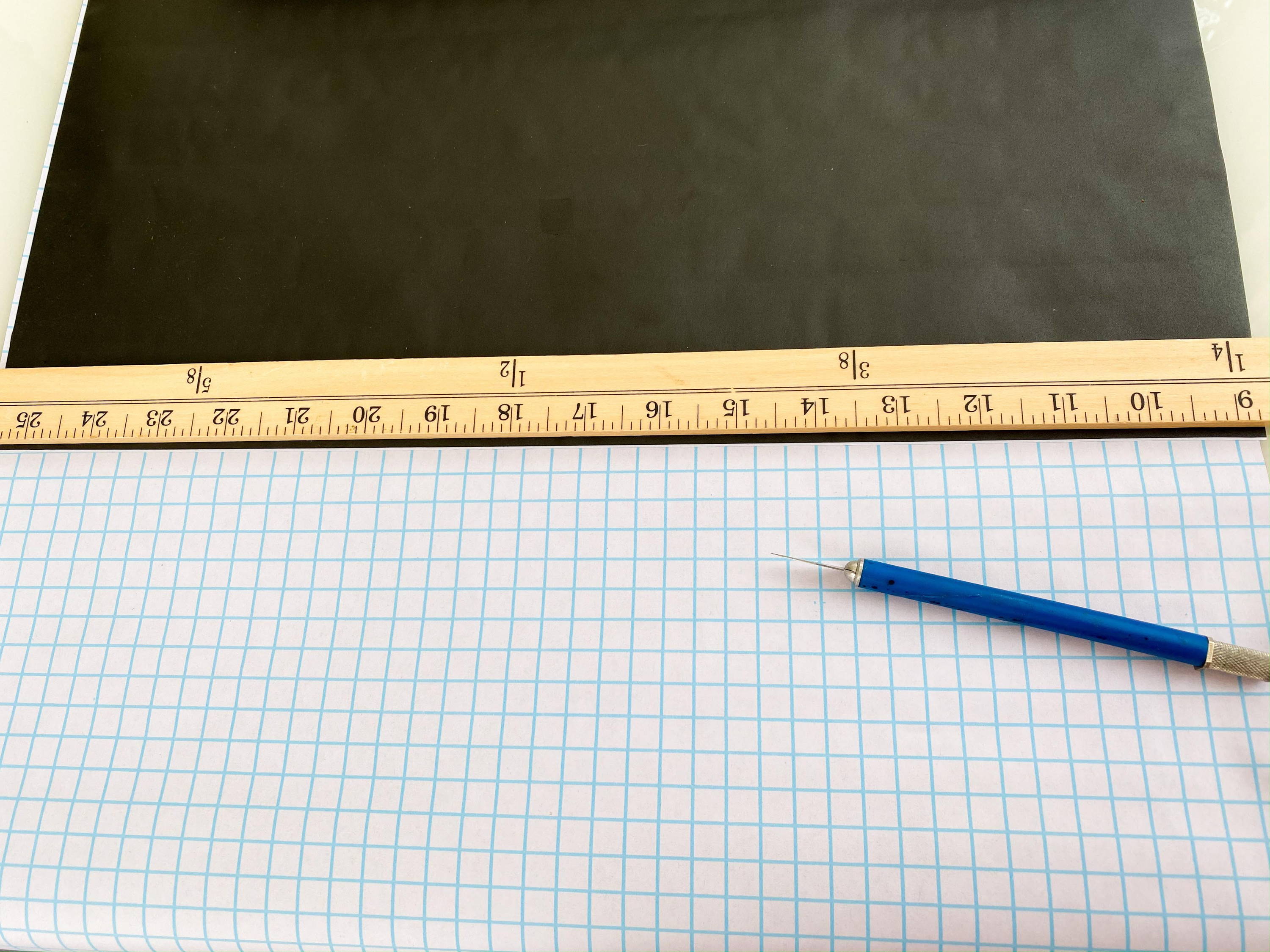 Fold the chalkboard contact paper to the height you want your tallest mountain to be.The piece is back to back so it will make half of each side of the mountain.Once you have it folded cut the edge with an exacto knife through both pieces so they line up. 

The chalkboard contact paper comes with some chalk,Use the chalk to mark where to cut. I just marked from the corner to the edge.Make sure they are lined up and cut with an exacto knife.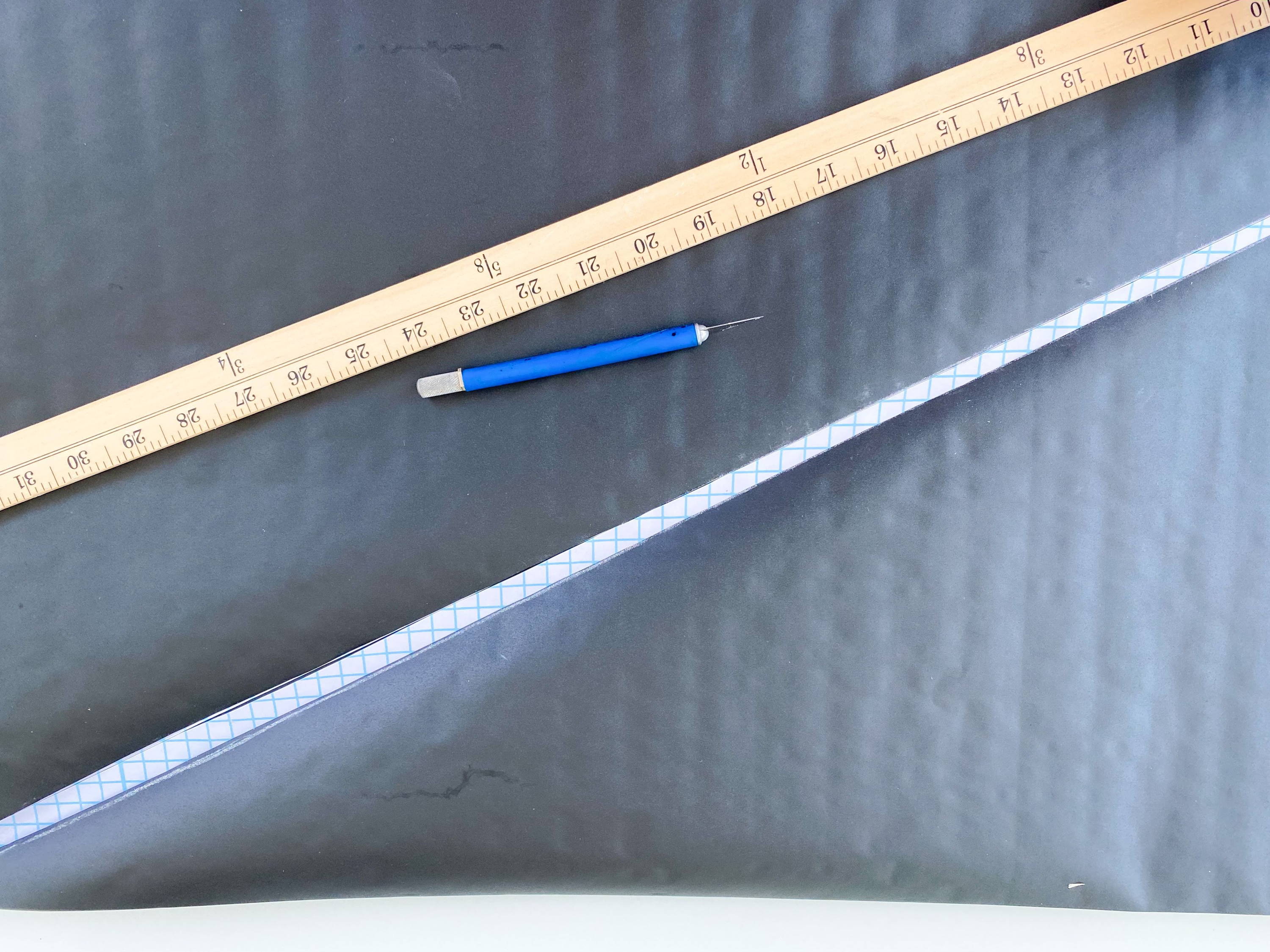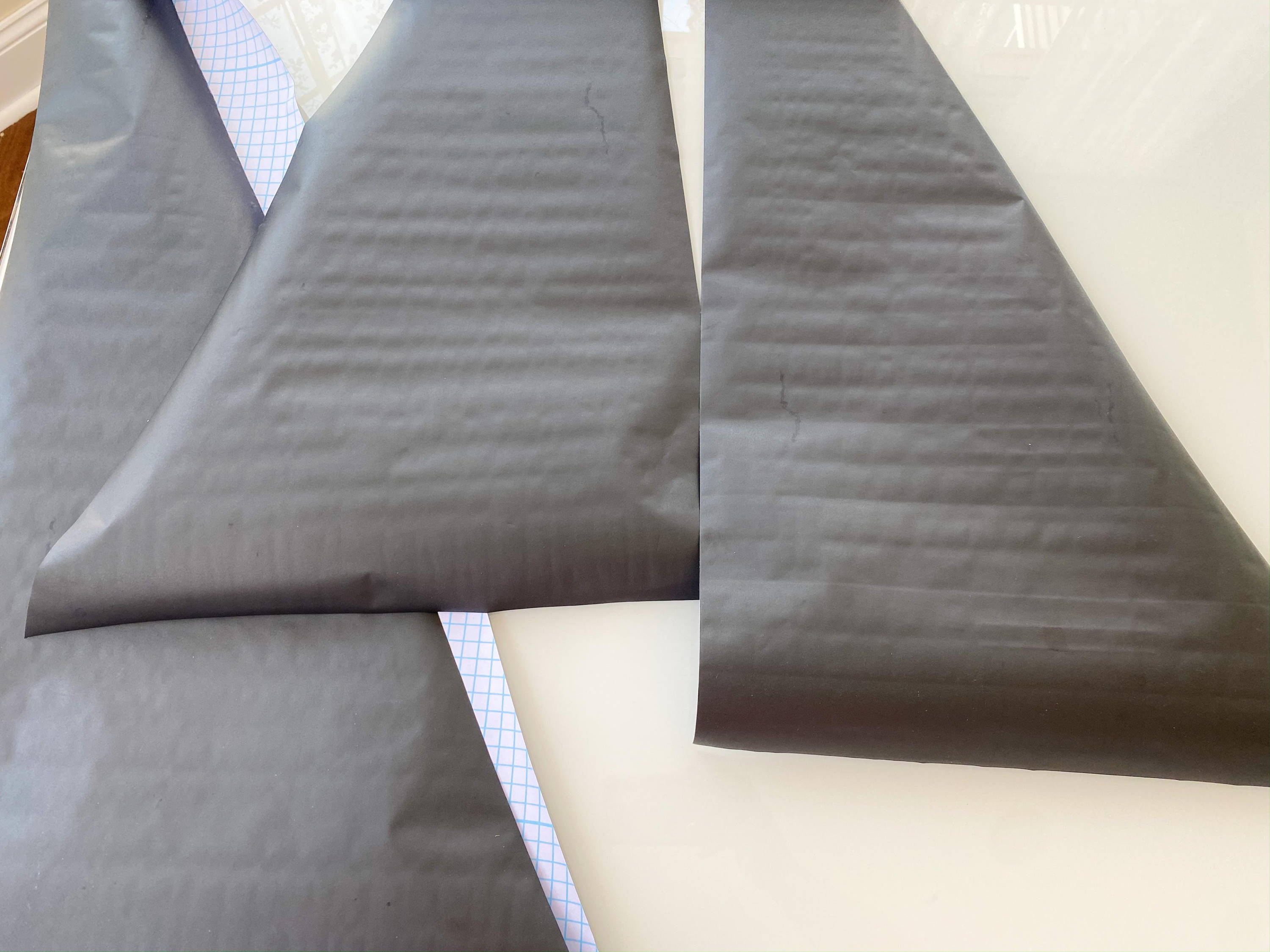 There will be pretty large left over pieces once you cut your main piece. I used those to make smaller "mountains". All I did was cut smaller triangles. The size really depends on where you are applying the chalkboard contact paper. My tallest mountain is 36 inches and I just used my exacto knife to cut smaller ones from there.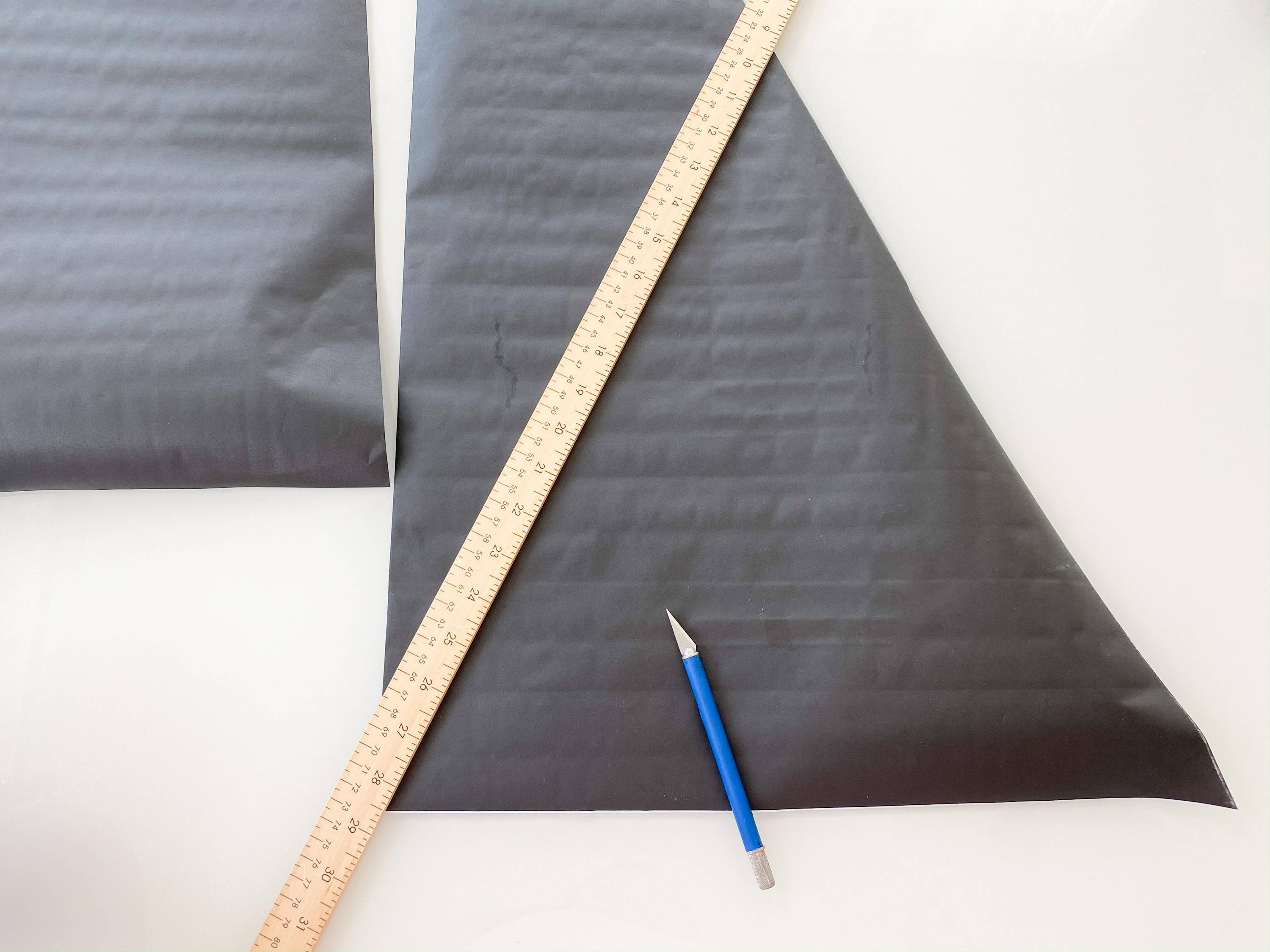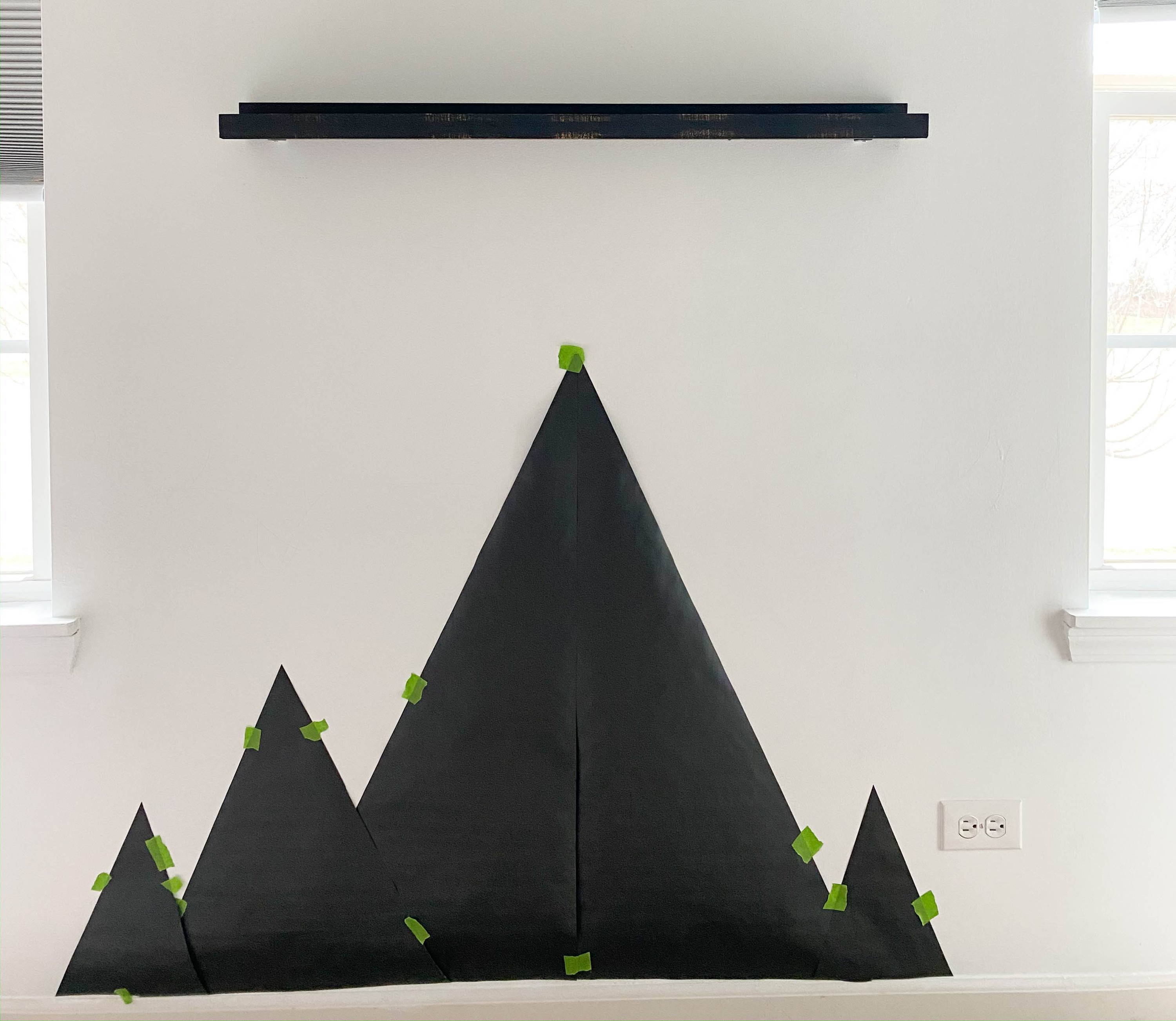 Once all your pieces are cut it's time to put it on the wall.Use the painters tape to line up the two half pieces to make the large mountain.Use painters tape to adhere it temporarily to the wall so you can line it up and get a visual.Once I lined mine up I realized I needed one tiny triangle to even it out a bit.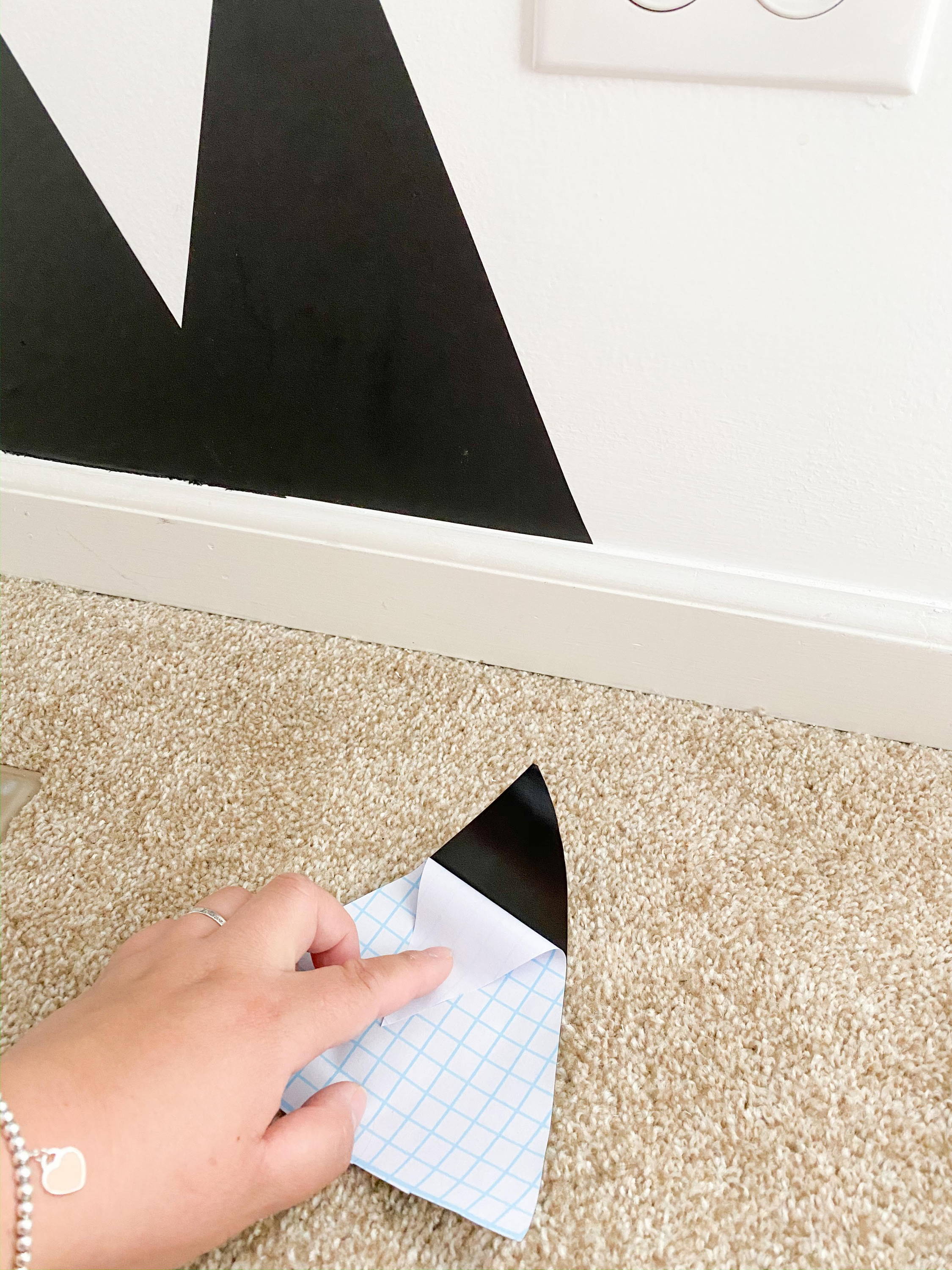 Adhering the chalkboard contact paper to the wall is so easy because it is very easy to reposition. My trick was to stick a small piece of the top on the wall and smooth it down slowly so you don't get any bubbles as I pull the backing down.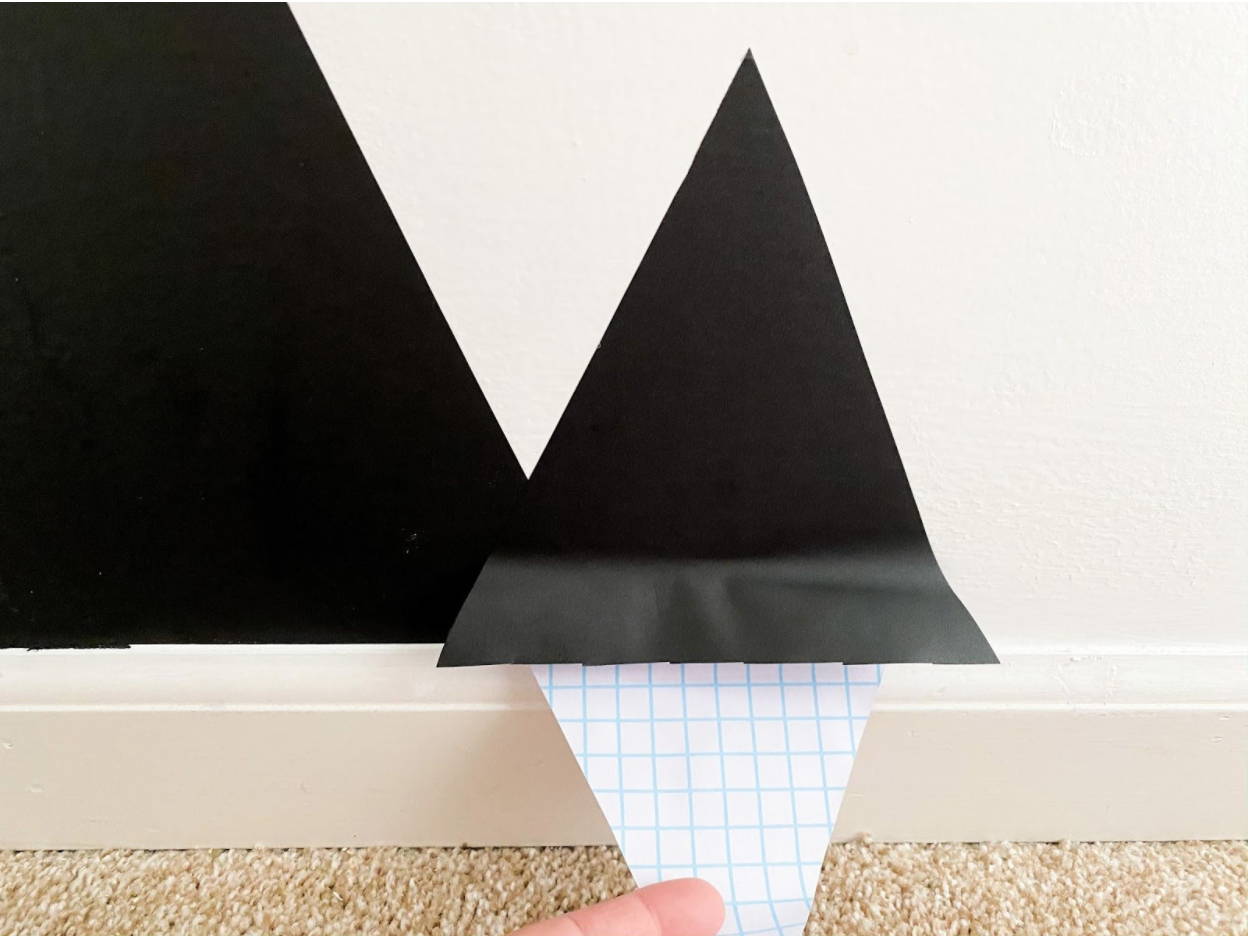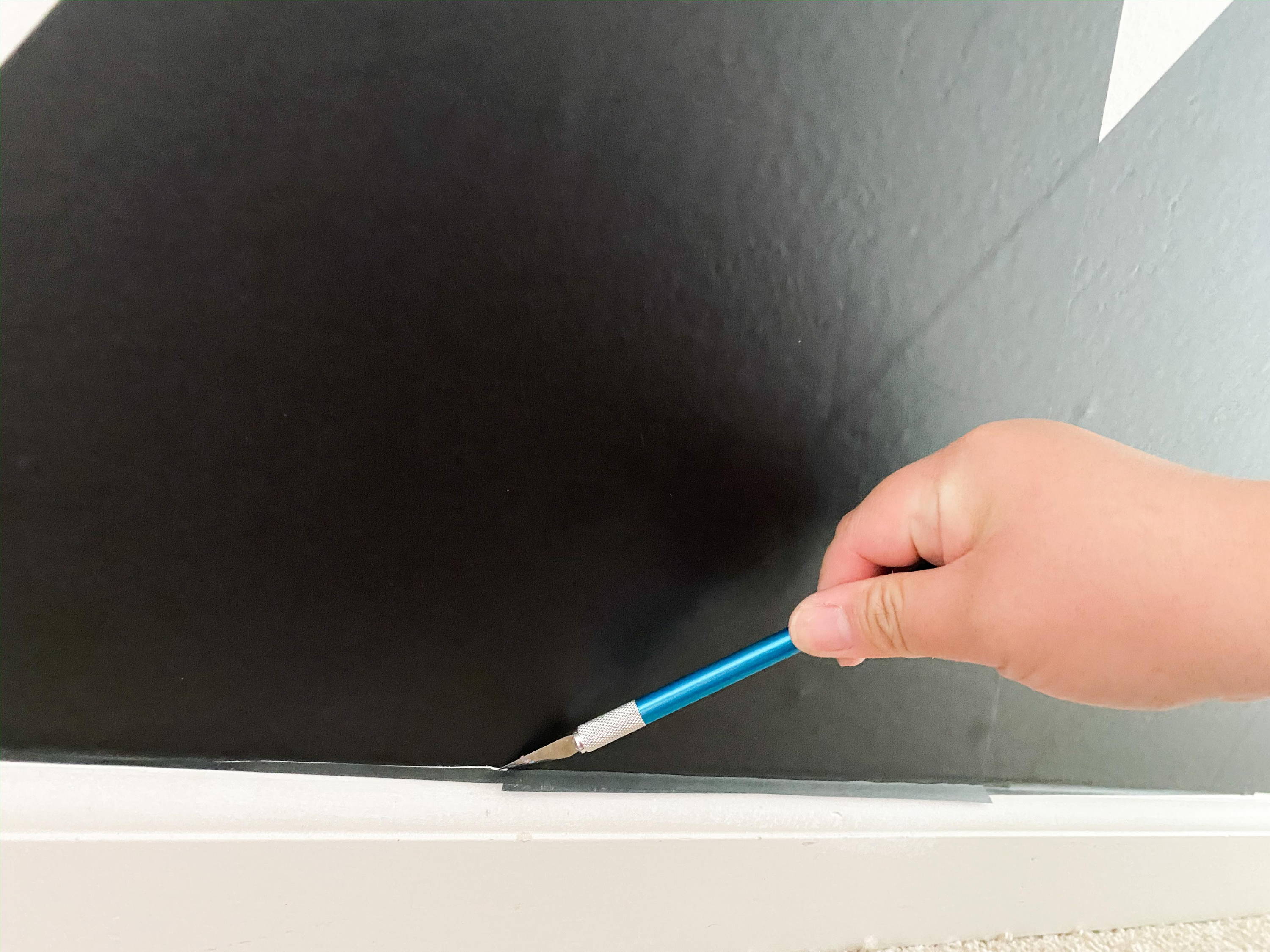 Now all the pieces on the wall, If you have any pieces hanging off or are uneven on the bottom, use an exacto knife if you need to trim any excess.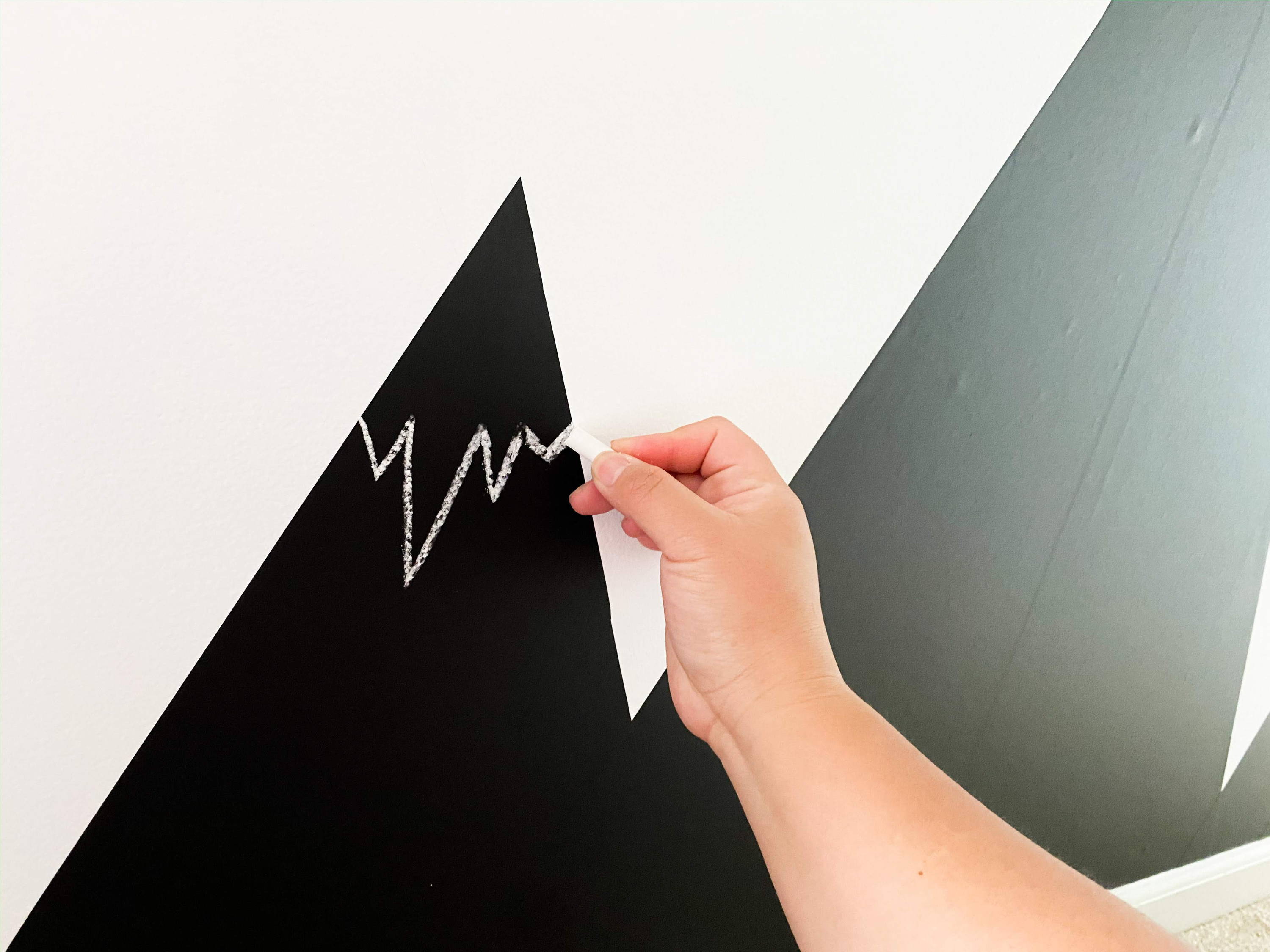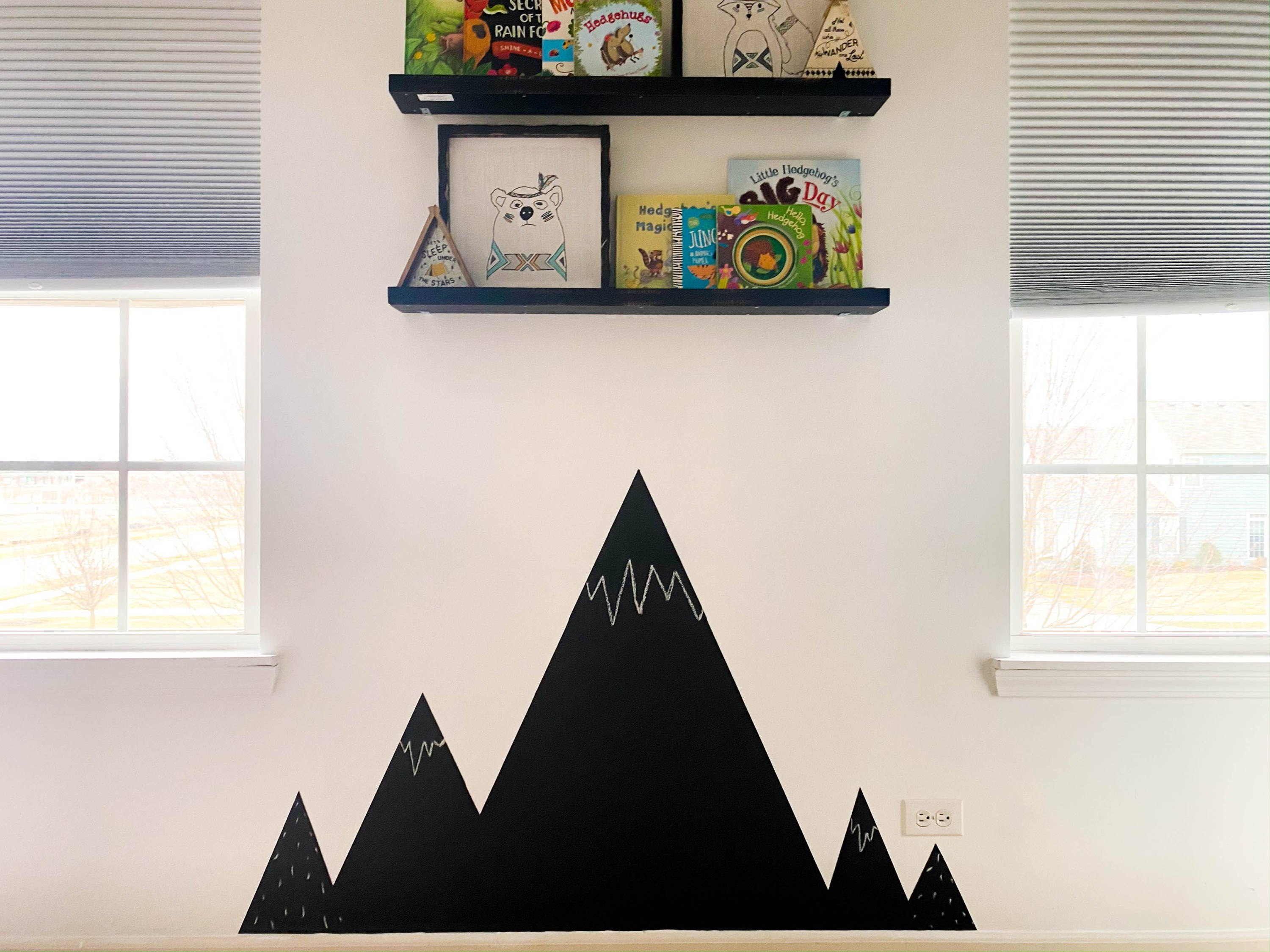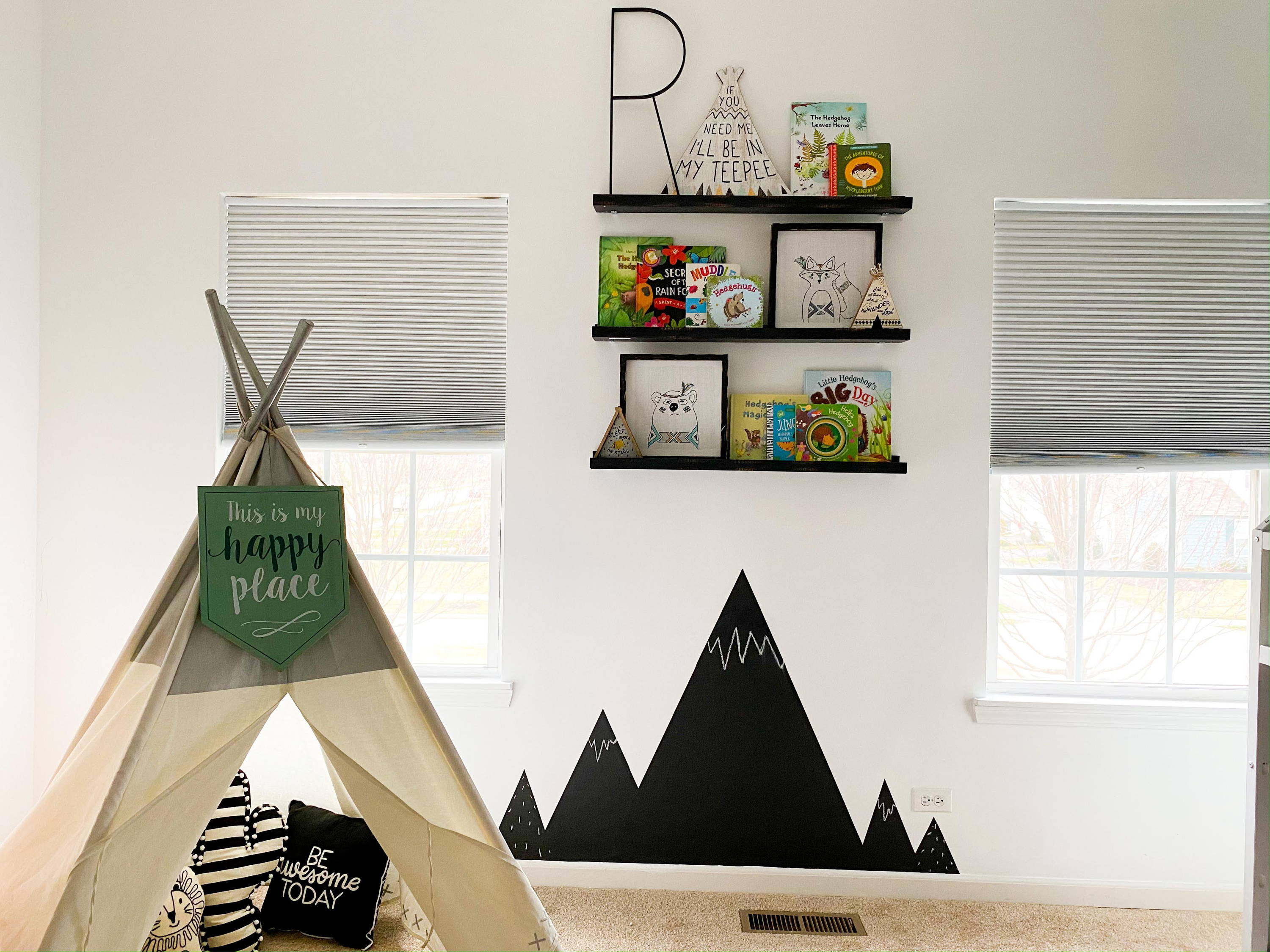 Super Easy project you can do in a couple hours. Be sure to tag
@ivypinkmade
 and
@kassa
with the hashtag
#kassamoment
to show us your ideas – we cannot wait to see your creations!