Easy Techniques To Improve Your Watercoloring
Hi Kassa fans, my name is Katie and today I want to show you 8 simple techniques you can do with Kassa's Watercolor Set! These techniques are really fun, and you only need a few common household supplies.
Kassa Watercolor Set (This set comes with a Spiral bound watercolor paper pad, a watercolor paint set with 21 colors, and 3 water brushes)
Water
Table Salt
Paper Towel or Baby Wipes
Washi Tape
Watch the video to see me demonstrate all of these eight techniques, or read below to learn more about each way to use watercolors. I used washi tape to tape my page into 8 sections for each technique. I recommend starting by wetting each color you are going to use so that the paint soaks up the water and is ready to go!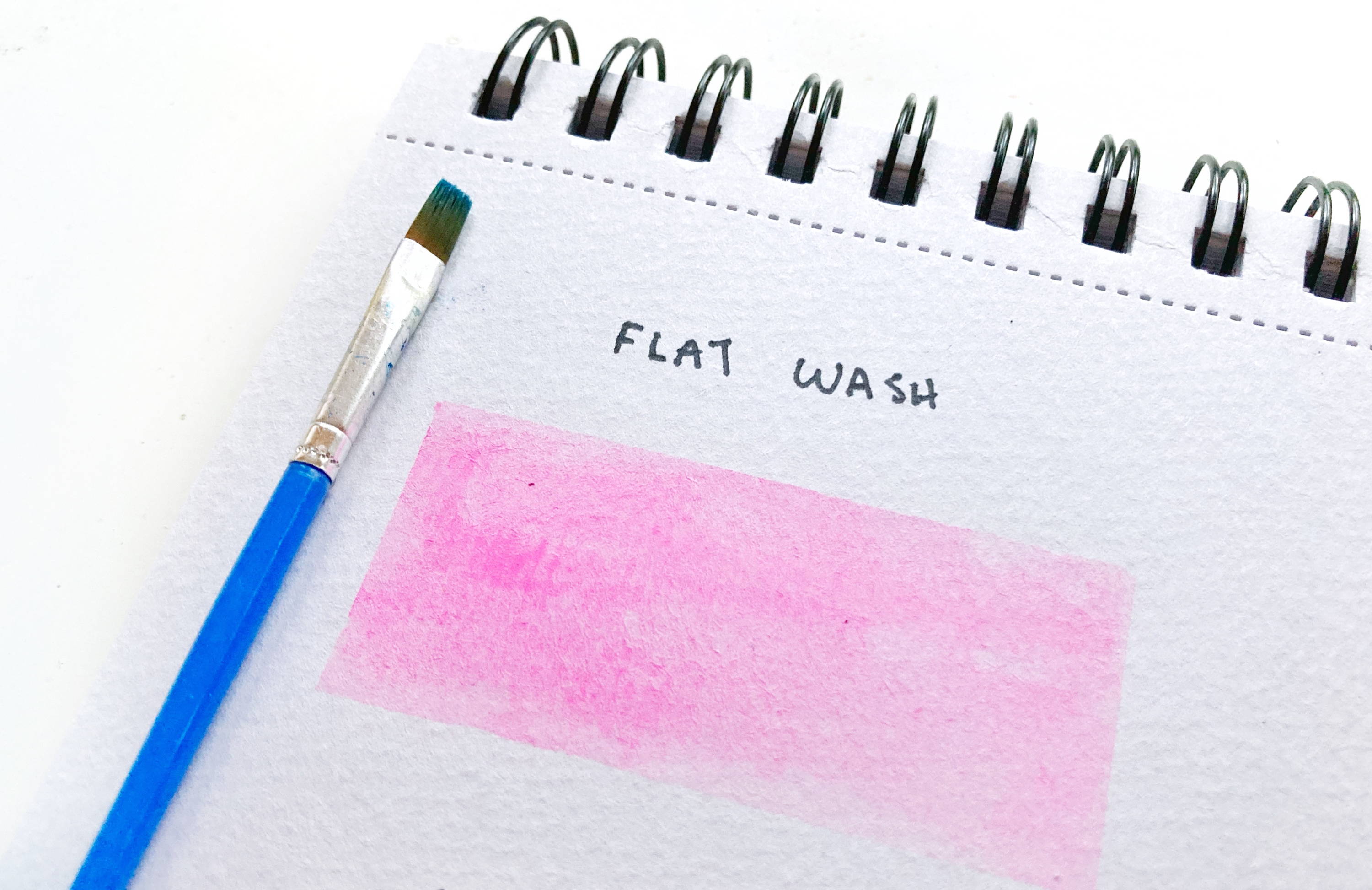 This is the most basic technique, perfect for getting a solid wash of color across your page.
Get your brush wet and load it with color. Starting on one side, evenly spread the color across the page.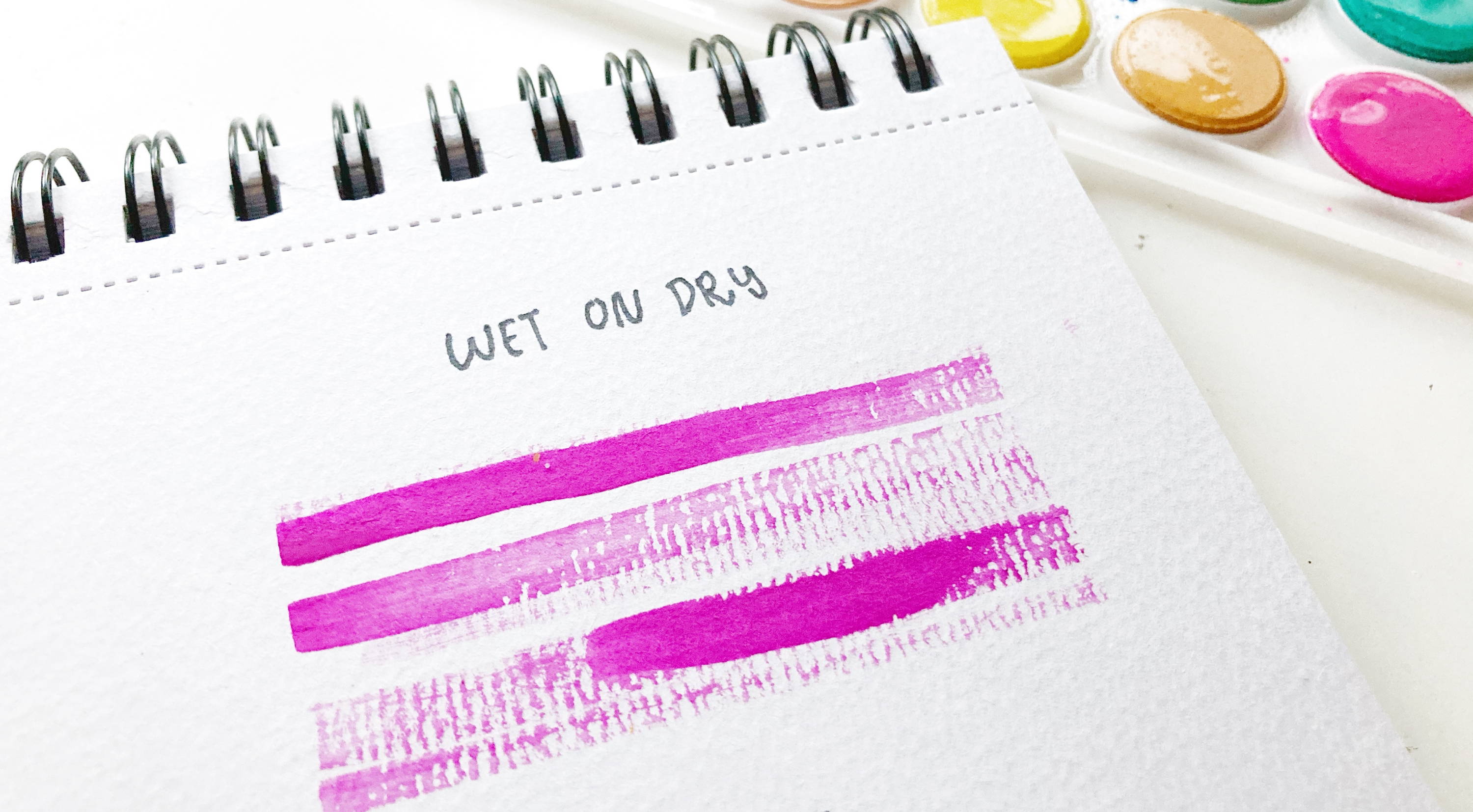 This means that you'll be using wet paint on dry paper but without too much water, so your paint isn't going to bleed much. You can use this to achieve a brushstroke effect like I did here, or use it to create more detailed paintings.
This technique is great for small watercolor doodles, and you have more control on how the paint is laid down.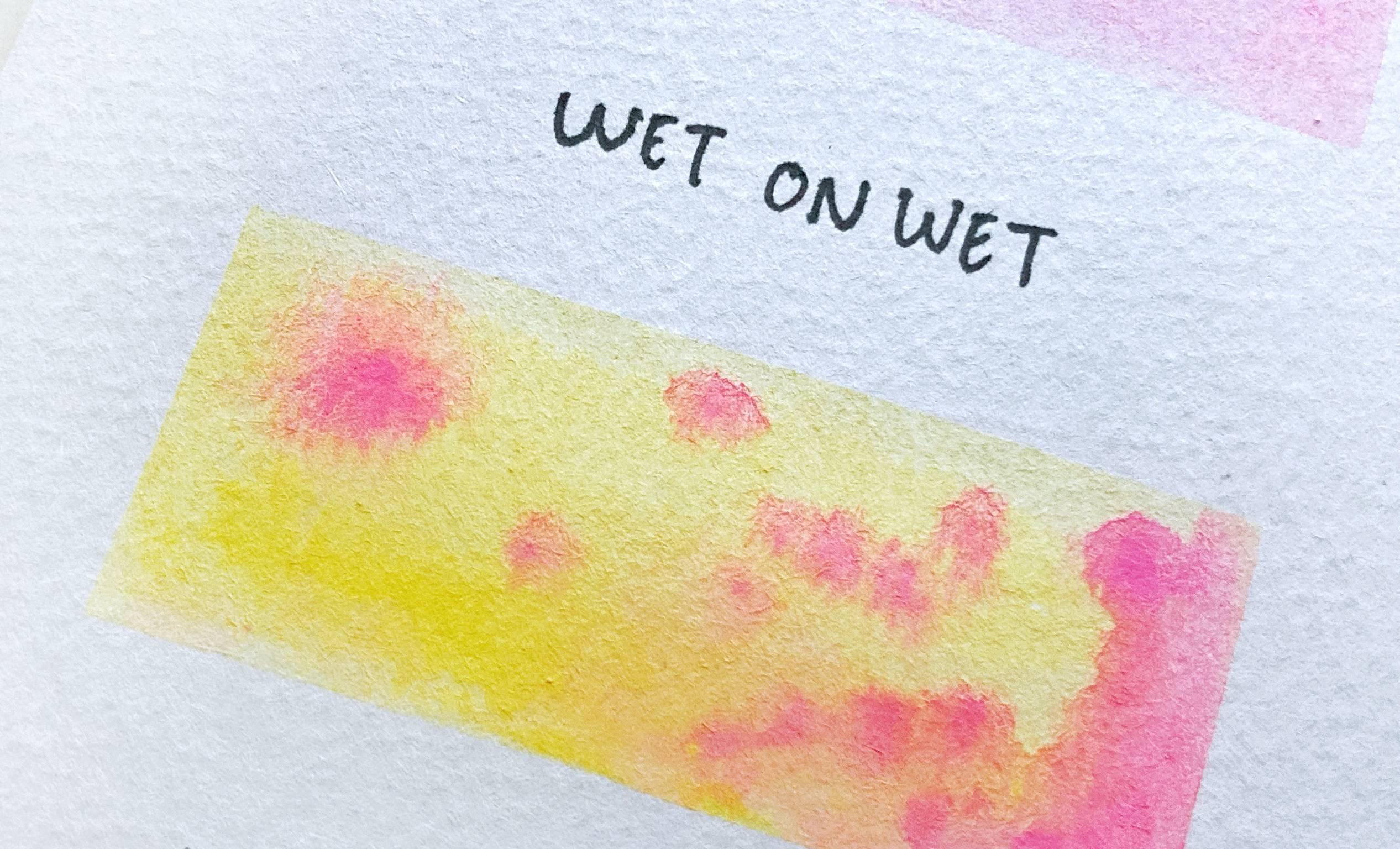 Wet on Wet is a very popular and common watercolor technique.
Start by wetting the area you want to paint, this can be with just clear water, or by laying down a coat of color first. Next, take a different color and drop it onto the first. Because you're putting wet paint onto wet paper/paint, you will see the color flow out into the water that was already placed onto the page.

This can create very beautiful and soft paintings. It is so fun to watch the paint flow around the page, but as a result you have less control over the watercolor and can lead to unexpected results that often create that classic watercolor effect we all love.
This is perhaps my absolute favorite watercolor technique.
Start by applying a heavy wash of color to your page, and while it is still wet, sprinkle table salt onto the wet paint. Let it dry without moving the salt around, but once the paint is fully dry you can brush the salt off and see the effect. It helps to use more water then less with this technique as the paint has to be wet when you apply the salt.
Because salt is a mineral, the watercolor paints react to it and creates a speckled effect as the paint dries.
Use this technique combined with the wet on wet technique to create magical watercolor galaxies.
Technique 5: Layering Colors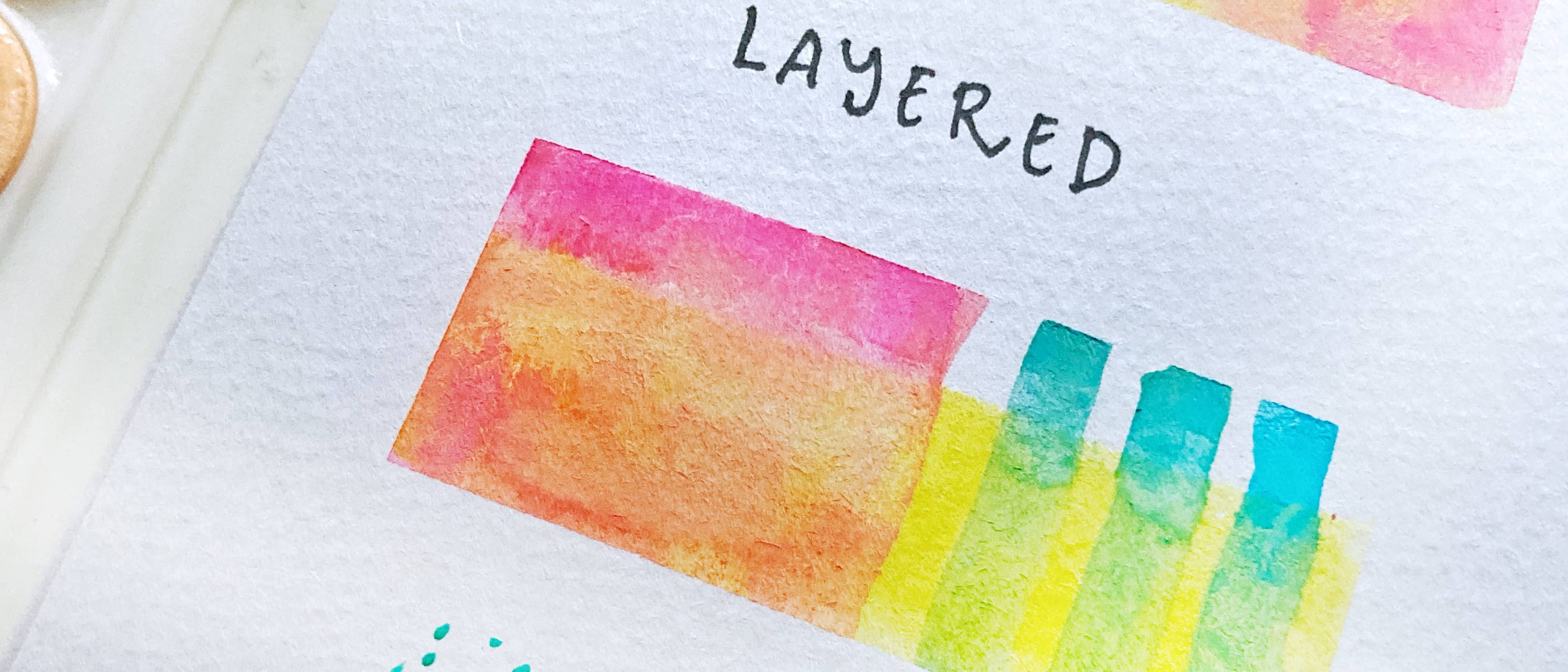 Because watercolors are translucent, you can layer the colors to make new colors! A basic understanding of color theory can come in handy here, but we all know that blue + yellow makes green, red + yellow makes, orange etc.
Start by brushing out a stroke of yellow watercolor and let it dry. Next, brush over the top with a contrasting color such as blue. Let dry and see how where the colors are overlaid, you have a more green tone!
It is important to let each color dry before applying the next color, as you want to layer the paints rather than have them mix.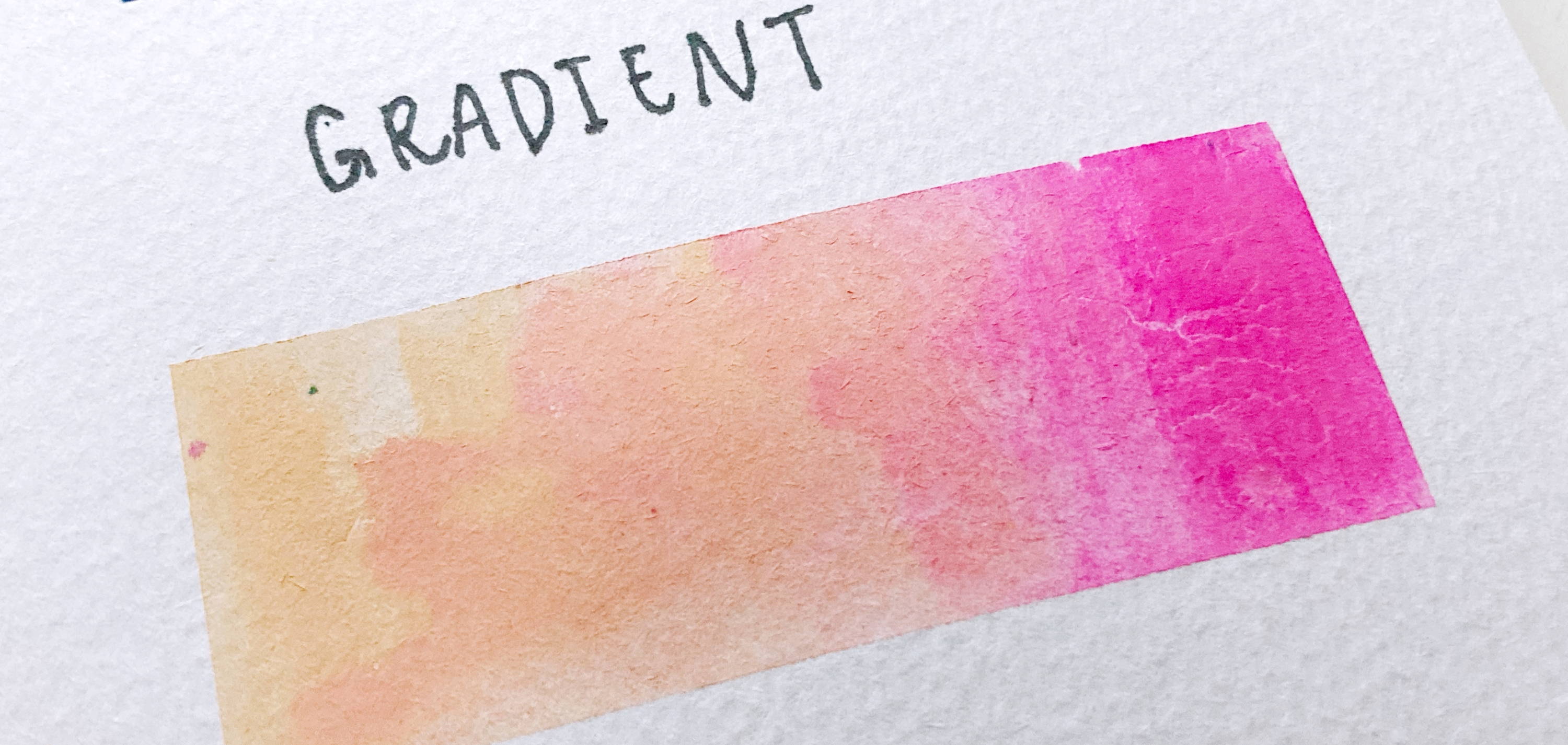 Love ombre? Then you're going to love this technique!
Start by brushing 2 different colors on each side of your paper, leaving a gap in between them. While they are still wet, clean your paintbrush and apply just water between them, touching the edges of each color so that they blend into the water & meet in the middle. Watch as the blend.
You can use your paintbrush to blend them more or less depending on the effect you want.
It can help to use complimentary colors (reds and pinks, or blue to yellow) rather than contrasting (red and green) on the color wheel so that they blend nicely. Contrasting colors can get muddy where they meet and mix.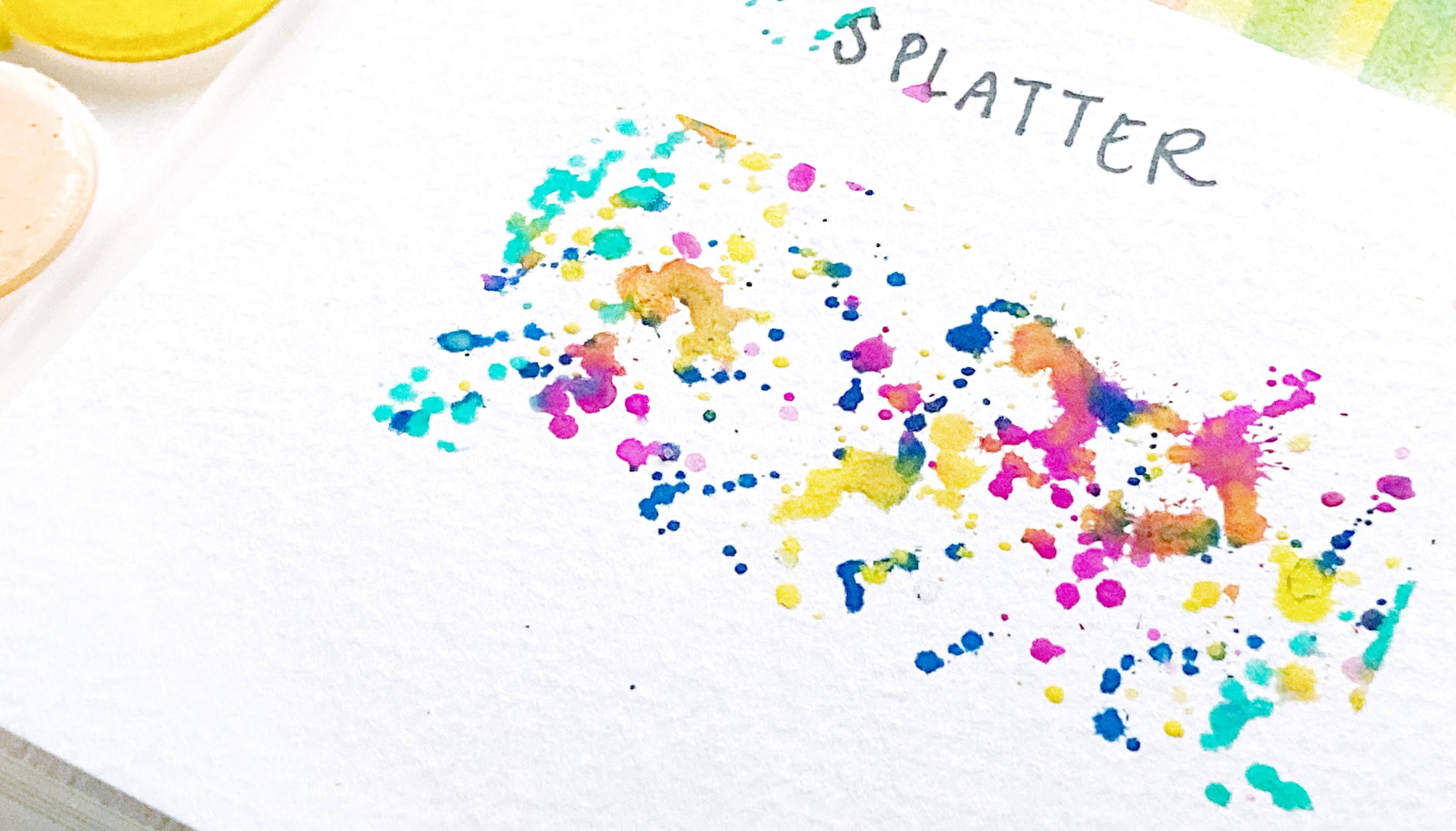 This technique is a really fun and messy one, you're going to love it!
Start by getting your paint really wet and load your brush up with a lot of color and water.
Next, hold your brush about 6-10" above your paper, and tap against the brush handle with your opposite hand to splatter the color across your page.
I love using this technique for abstract art, or in my art journal.
Technique 8: Removing Color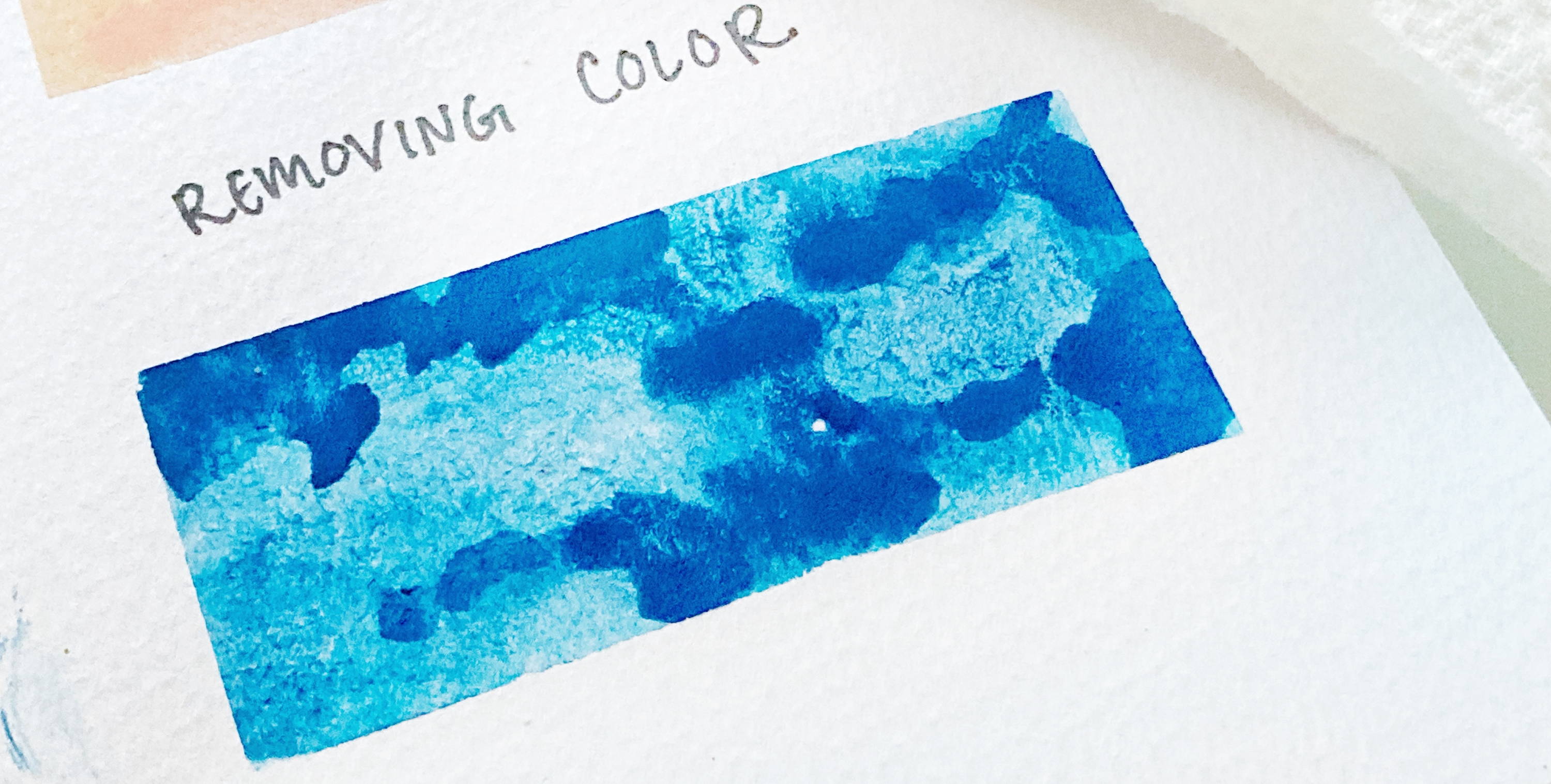 For this technique, you're going to need a paper towel or baby wipe.
Apply a flat wash of color (like I showed in technique #1) to your page. Now you can remove color by dabbing at the paint with a paper towel.
This can be great for creating clouds in watercolor skies, creating a cool effect, or even for fixing mistakes or soaping up extra water.
If you want to remove more color, use a damp but clean paper towel.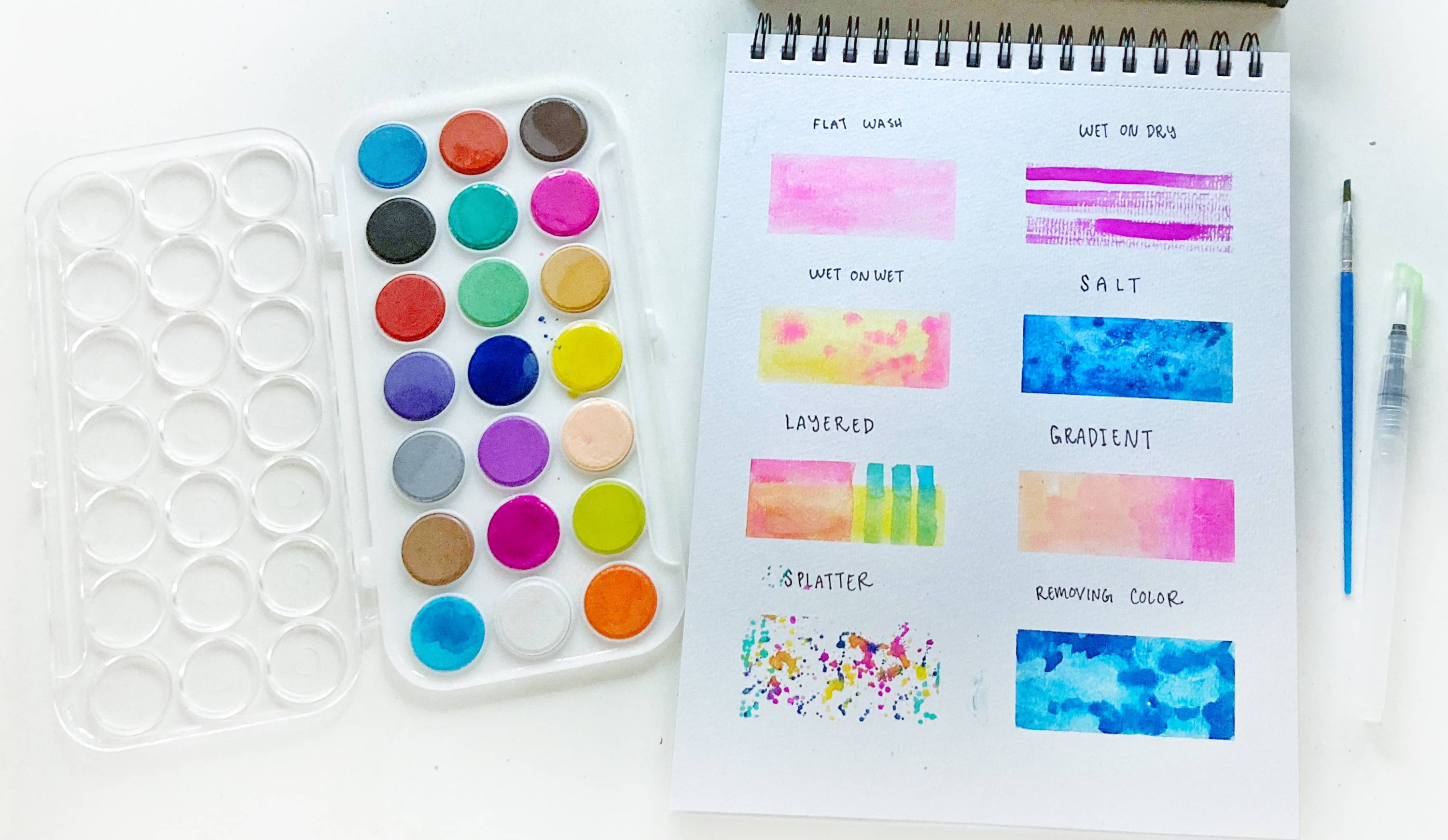 I really hope you've enjoyed learning more about these watercolor techniques, and I have inspired you to give watercolors a try, even if you're a beginner! If you give it a try and share it, feel free to tag
@studio.kate
&
@kassa
or
#kassamoment
so we can see and spread the watercolor love!