I'm Sarah from @ensigninsights and in this post I'm going to show you how to do chalk lettering on glass using the new pastel Kassa chalk markers. I like the look of chalk lettering but I don't love the dusty chalk mess so I prefer using chalk markers. I like using glass because it's so smooth and erases really easily when you want to change it. You can use any glass like a window, mirror, frame, or even a jar. In this post I'll be using a frame with black paper is it looks like a chalkboard.
If you want to get the brush lettered look with chalk markers, you will need to do faux calligraphy. If you are unfamiliar with that, check out Kassa's Faux Calligraphy tutorial. It's a really simple way to do all kinds of styles with your lettering.
Kassa Pastel Chalk Markers
A frame with black paper
Your design (Or you can use my design by downloading it here)
A paper towel or rag to erase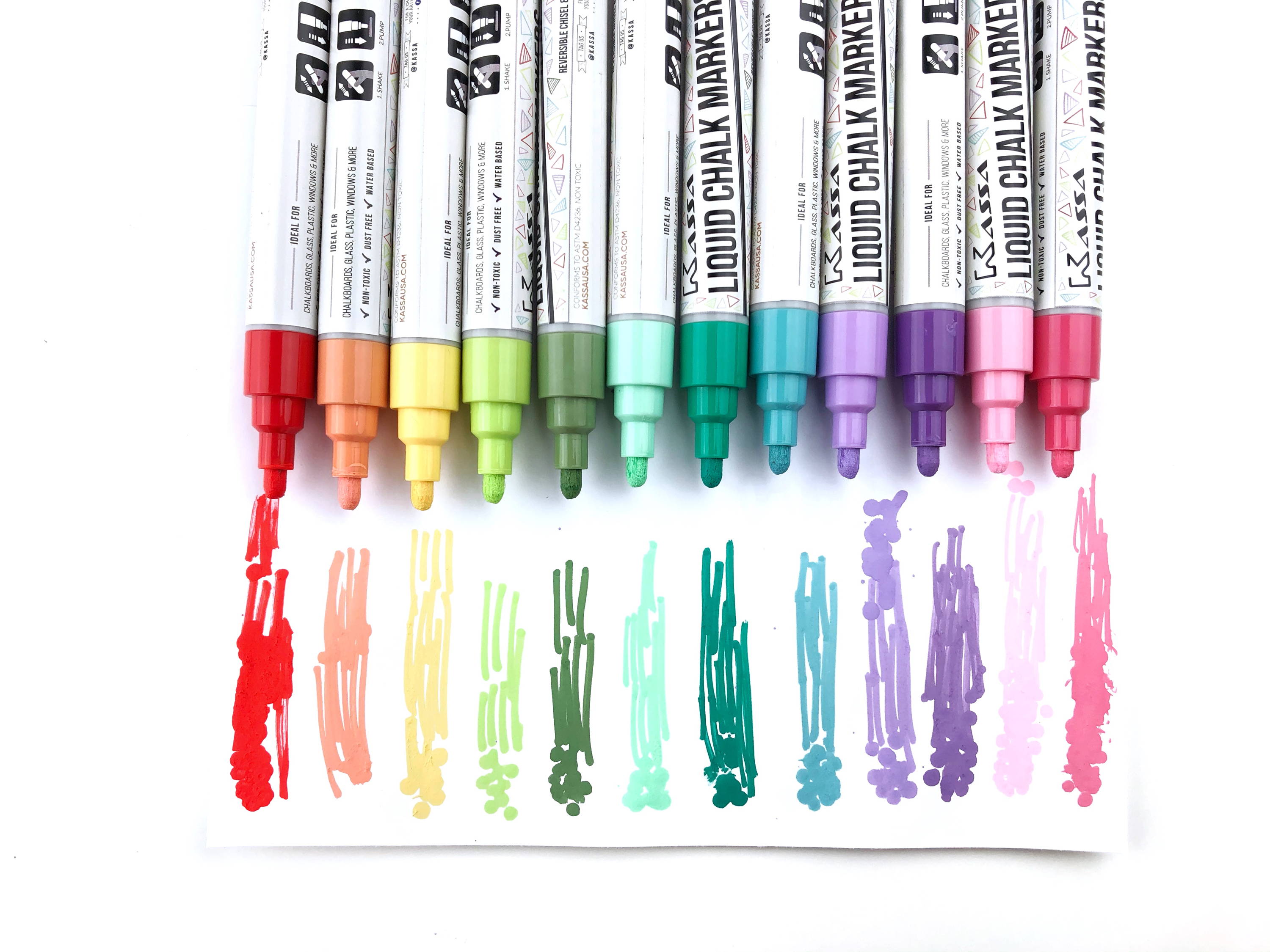 Get your chalk markers ready. If they are new you will need to get the ink flowing by first shaking the marker and then pumping it until the ink saturates the nib. I really like these new pastel colors!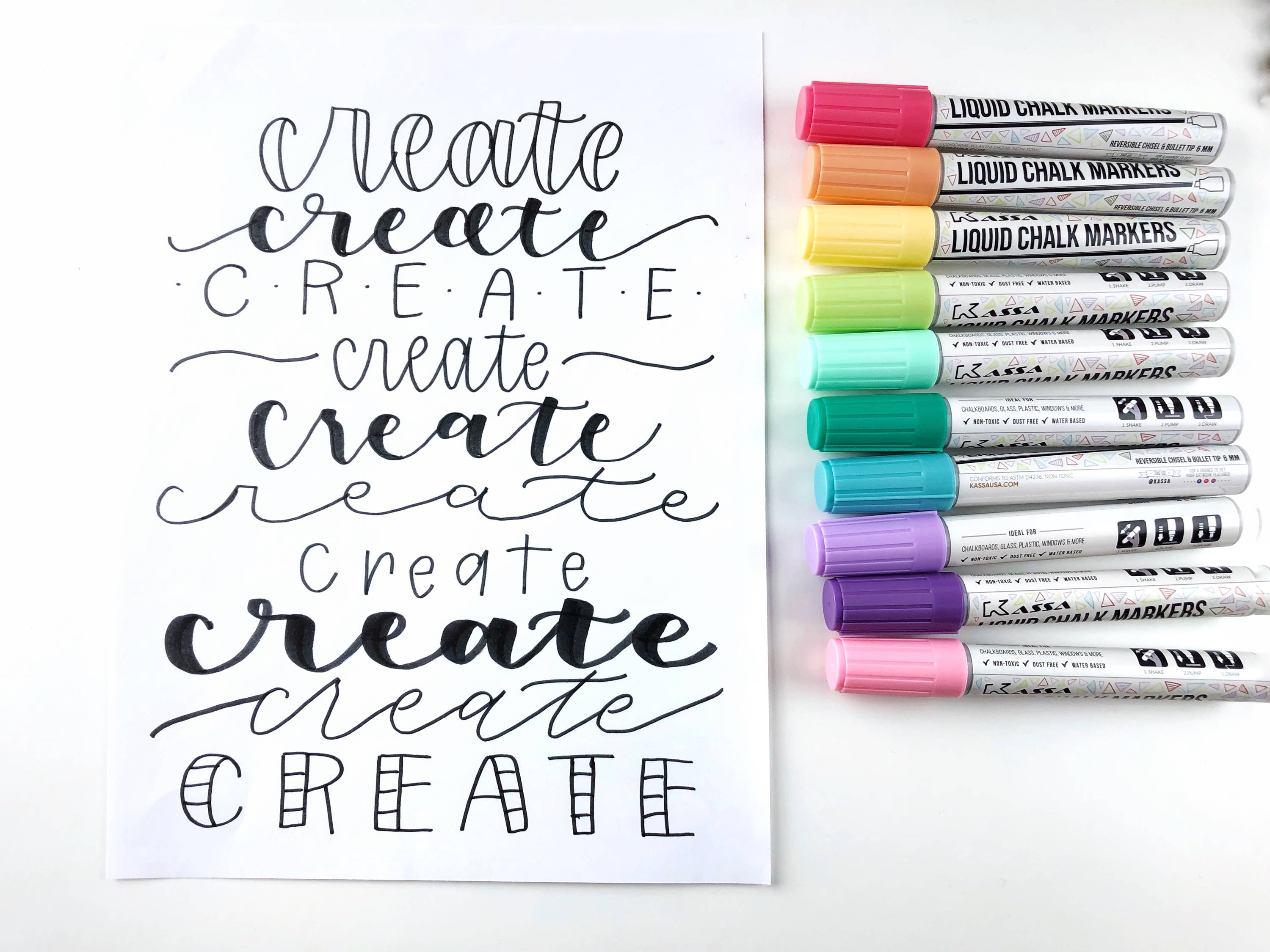 Sketch out the design you want for your chalk lettering. Make sure it's the right size to fit in the frame. This is a very easy way to be able to trace your design since you're lettering on glass!
You can also use the design I made by downloading it
here
. Just make sure when you print it, its scaled correctly to fit your glass piece you are working on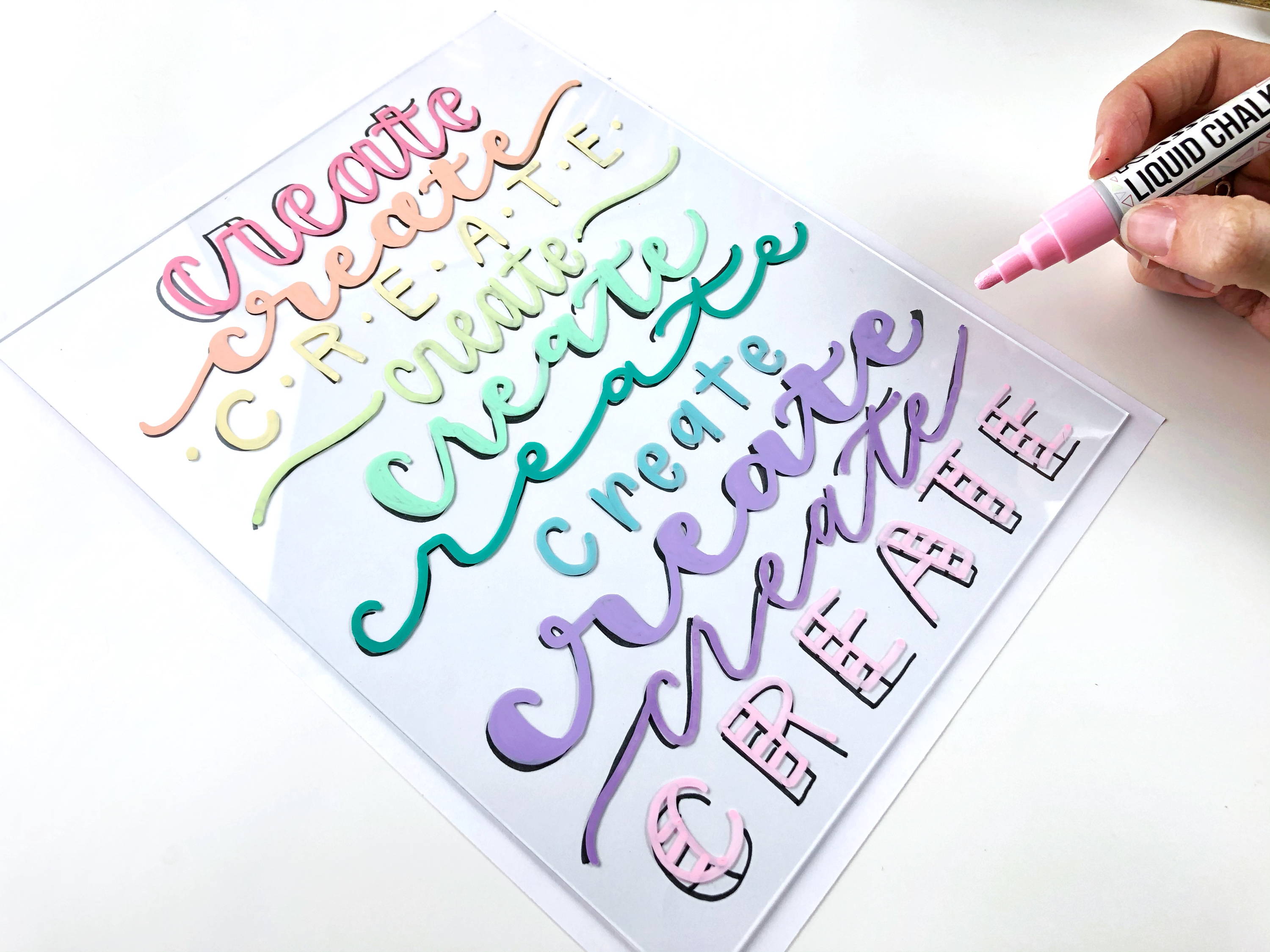 Take the glass out of the frame and lay it on your sketch. Make sure your glass is clean. Trace your lettering on the glass with your chalk markers. If you need to erase anything, use a dry paper towel or rag. The chalk marker will wipe right off.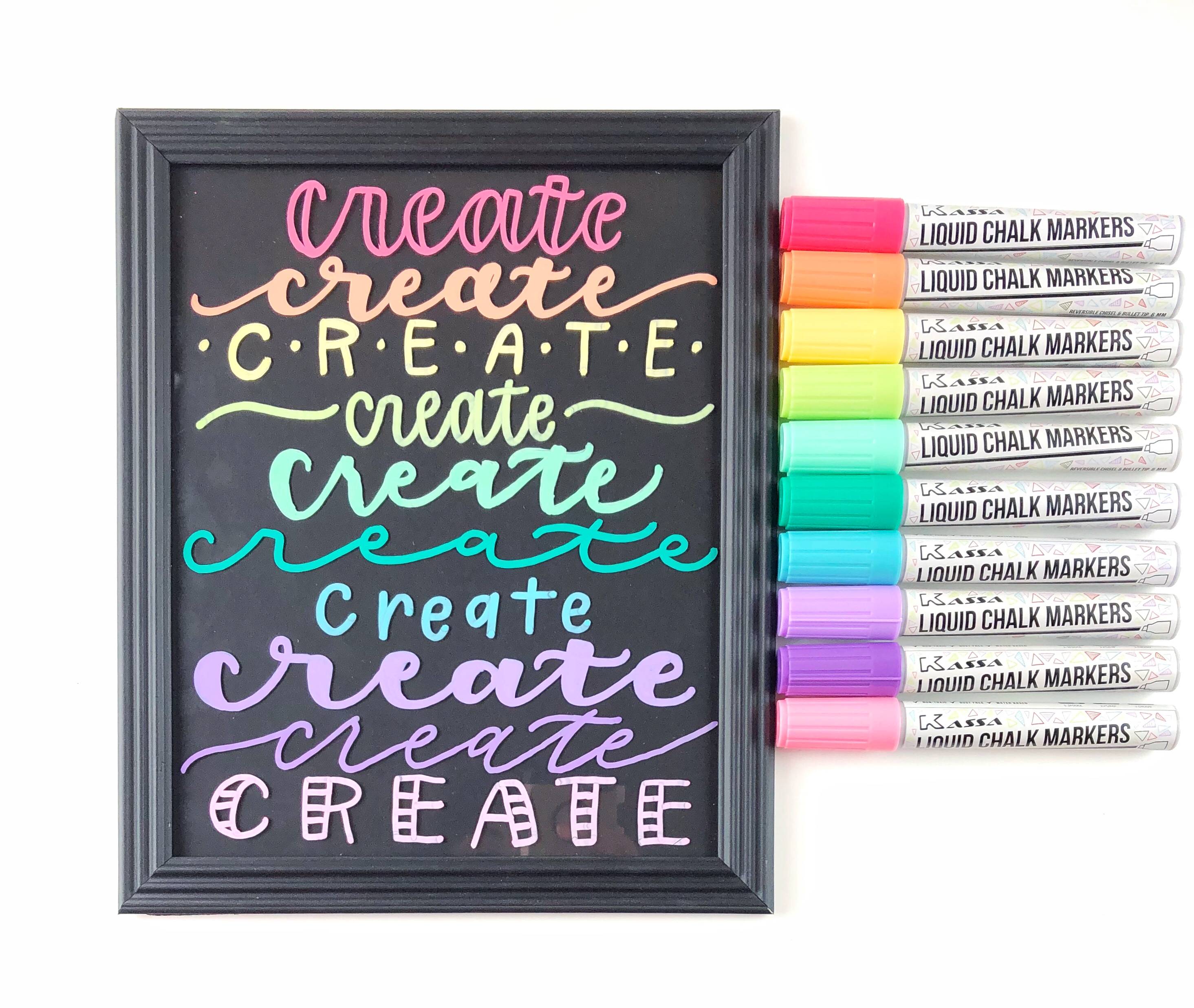 Put the glass back in the frame being careful not to touch any of the lettering that might still be wet and that's it!
Display your frame for as long as you want until you're ready for a new design and then you can do it all over again.  Make sure to tag 
@ensigninsights
 & 
@kassa
 or 
#kassamoment
 if you plan on making these so we see your creations! What other kinds of glass would be fun to letter on?