Hello fellow makers! Kolbie from This Writing Desk here, with a quick and easy tutorial for V-Day cards this season. Kassa's Watercolor Set has just about everything you need to send your friends and family some handmade love and practice your watercolor basics at the same time. We're going to make four different cards using wet-on-wet magic to blend colors and shapes.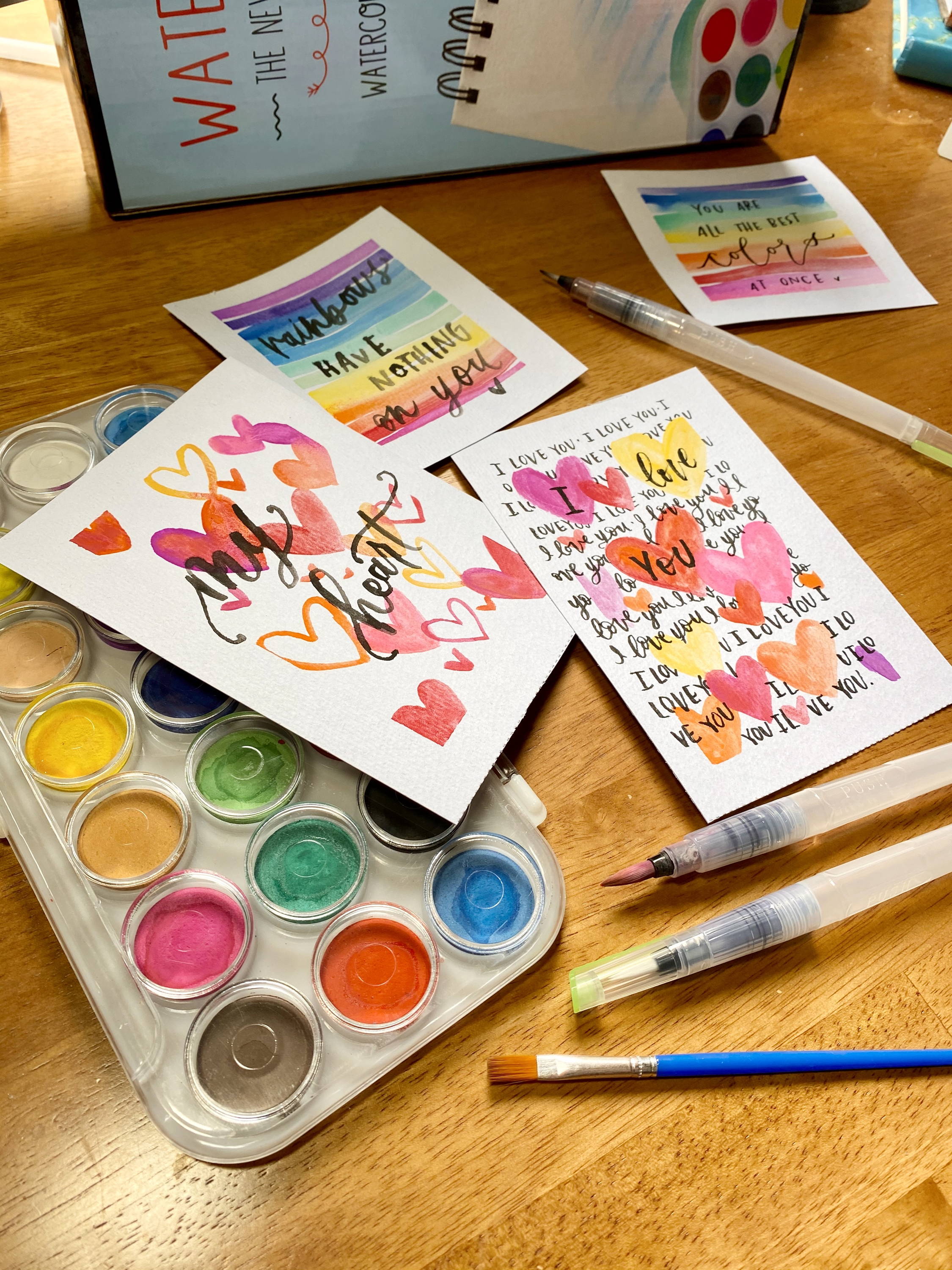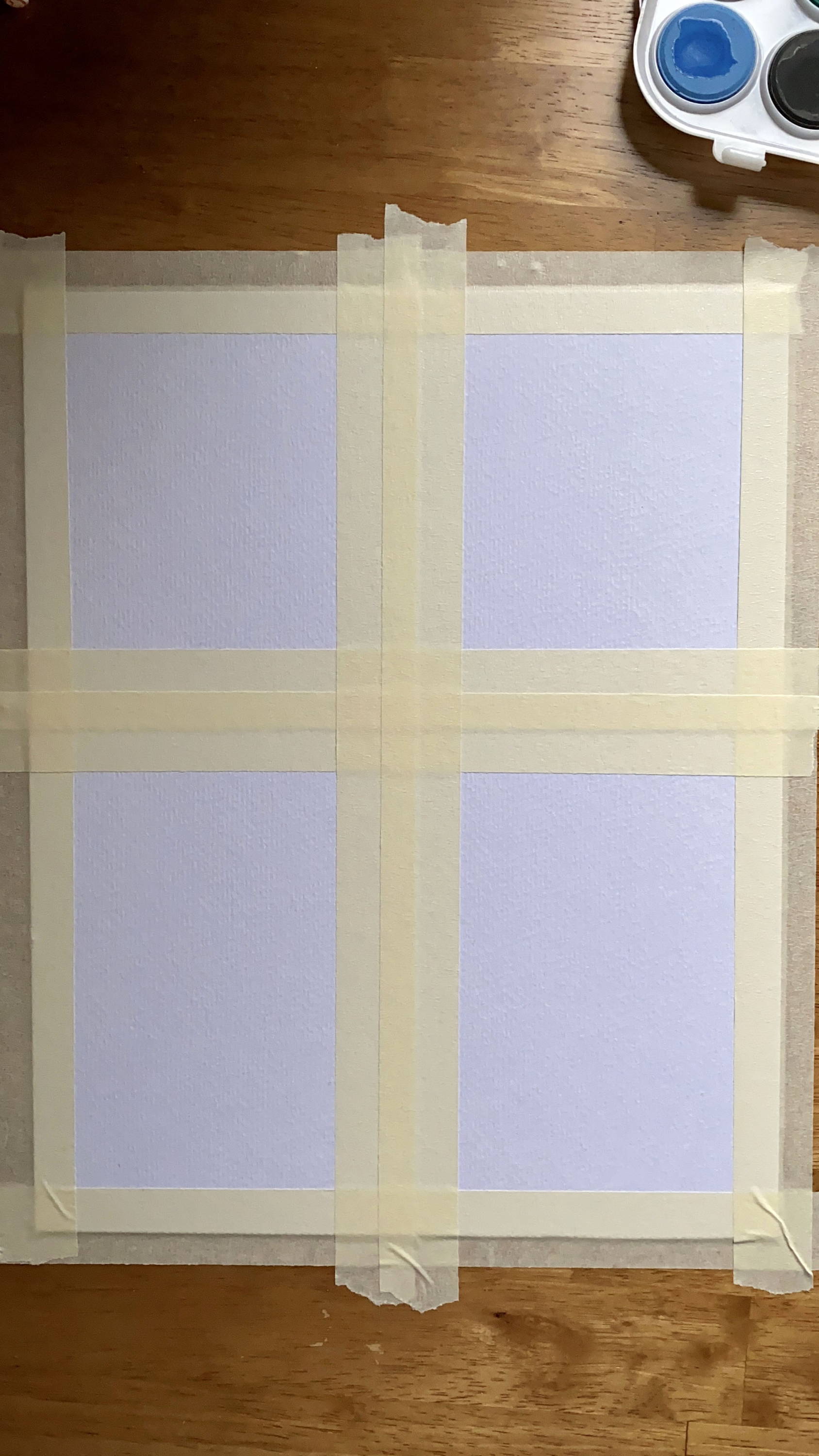 First, take out a sheet from the watercolor paper pad that's included in the set, and tape it down with masking tape to your table or desk, divided into four sections. To make sure each card has the same border all the way around, I have a special trick for taping through the middle: overlap two pieces of tape so the length overlapped equals the length hanging off the edge of the paper, like below.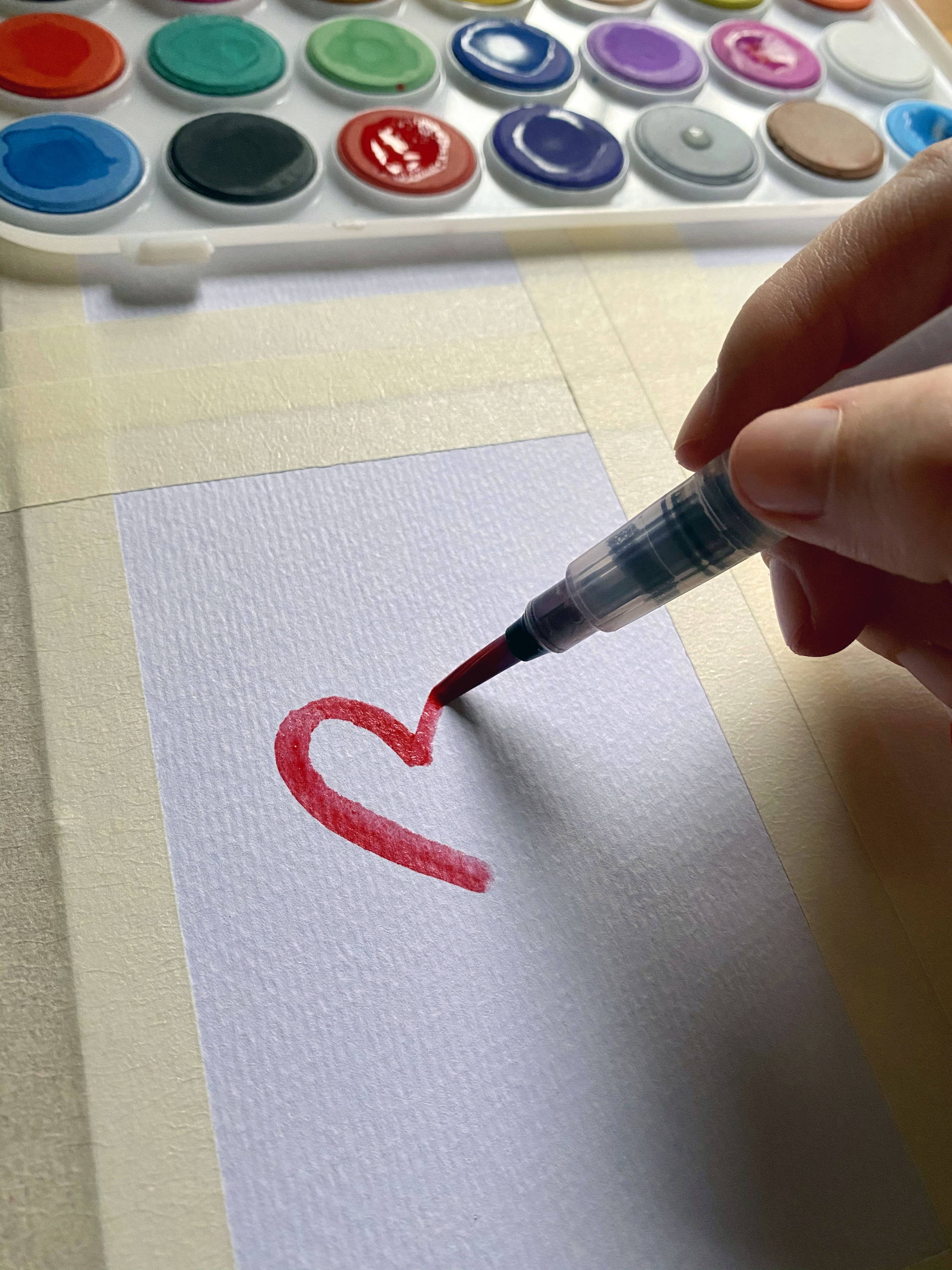 Now you're ready to paint your designs. I'm doing two heart designs and two striped designs. For the heart designs, I'm using Kassa's large watercolor brush to paint. Start with a heart somewhere on the card, and then paint another heart that's just barely touching the first one. Because watercolor likes to move wherever it's wet, the colors will naturally blend together if your hearts are still wet when they touch. Keep painting until the page is full of colorful hearts.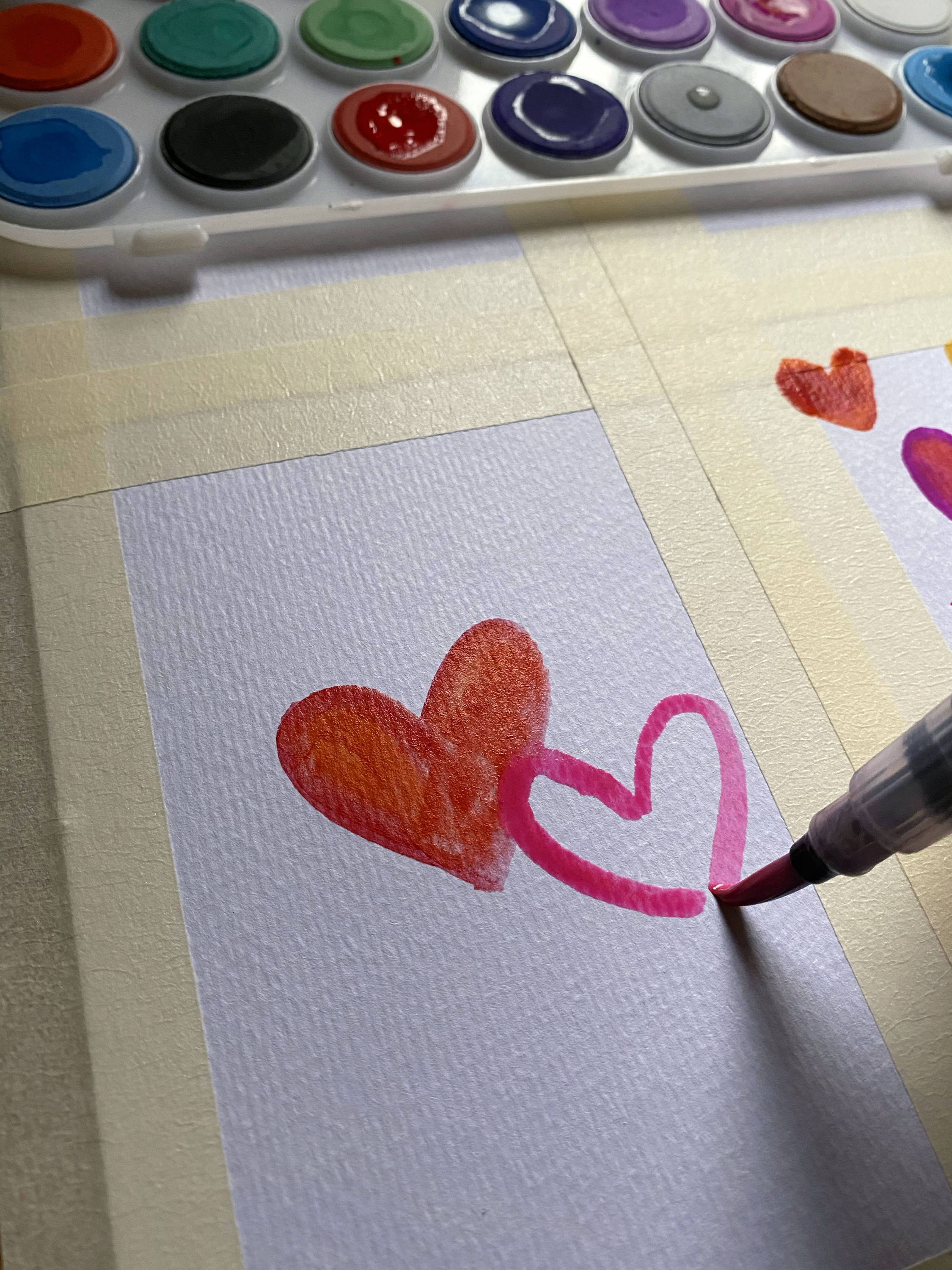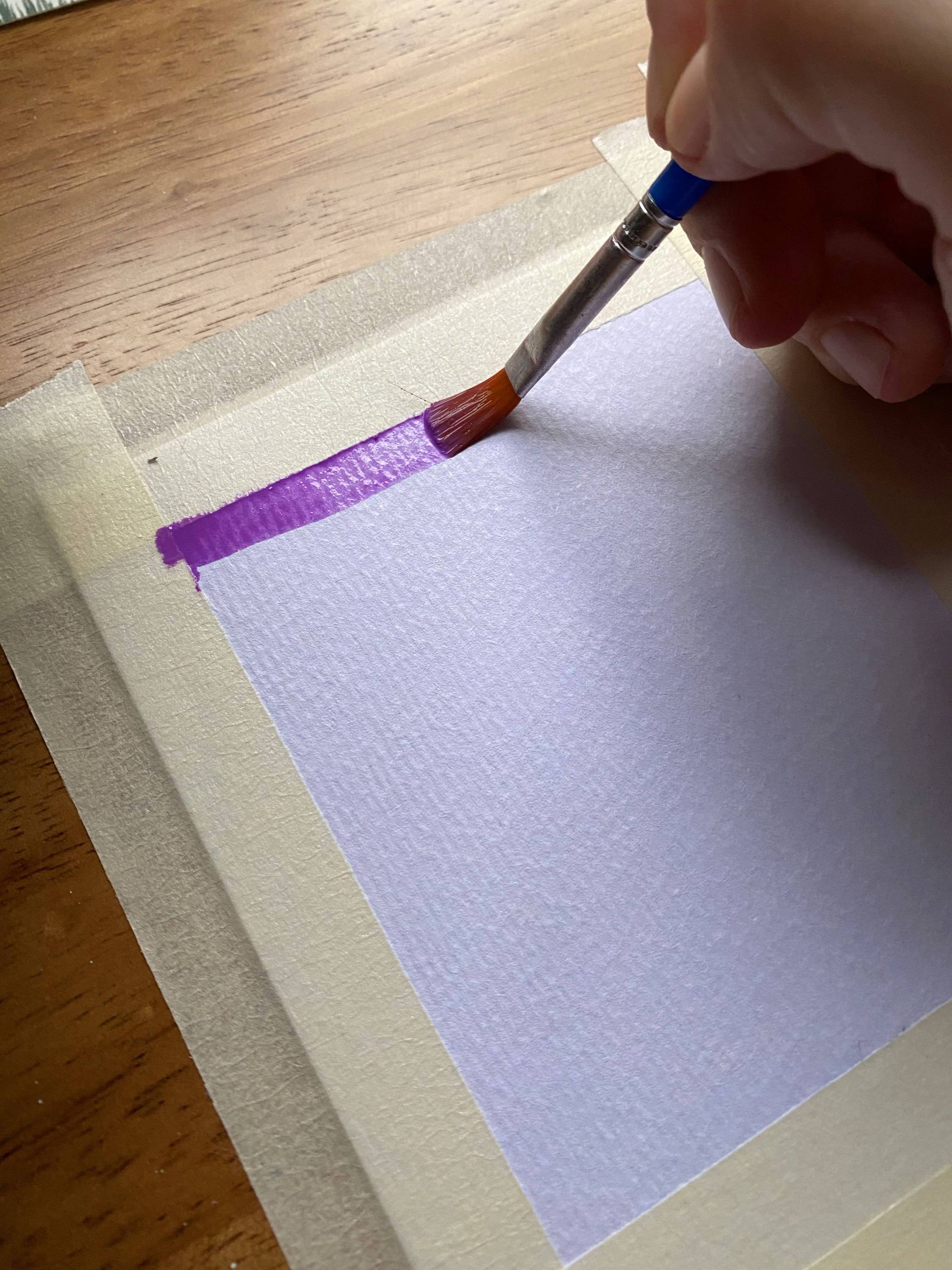 Up next: stripes. The flat brush that's packaged with Kassa's paint palette is perfect for this design! Start with one stripe at the very top, and then keep painting down, alternating colors as you go (I'm using rainbow colors, but you can use whatever colors you want). Don't worry about perfectly straight lines: I think watercolor looks the coolest when it's a little wonky and blendy, anyway. I made one card horizontal stripes and one vertical stripes.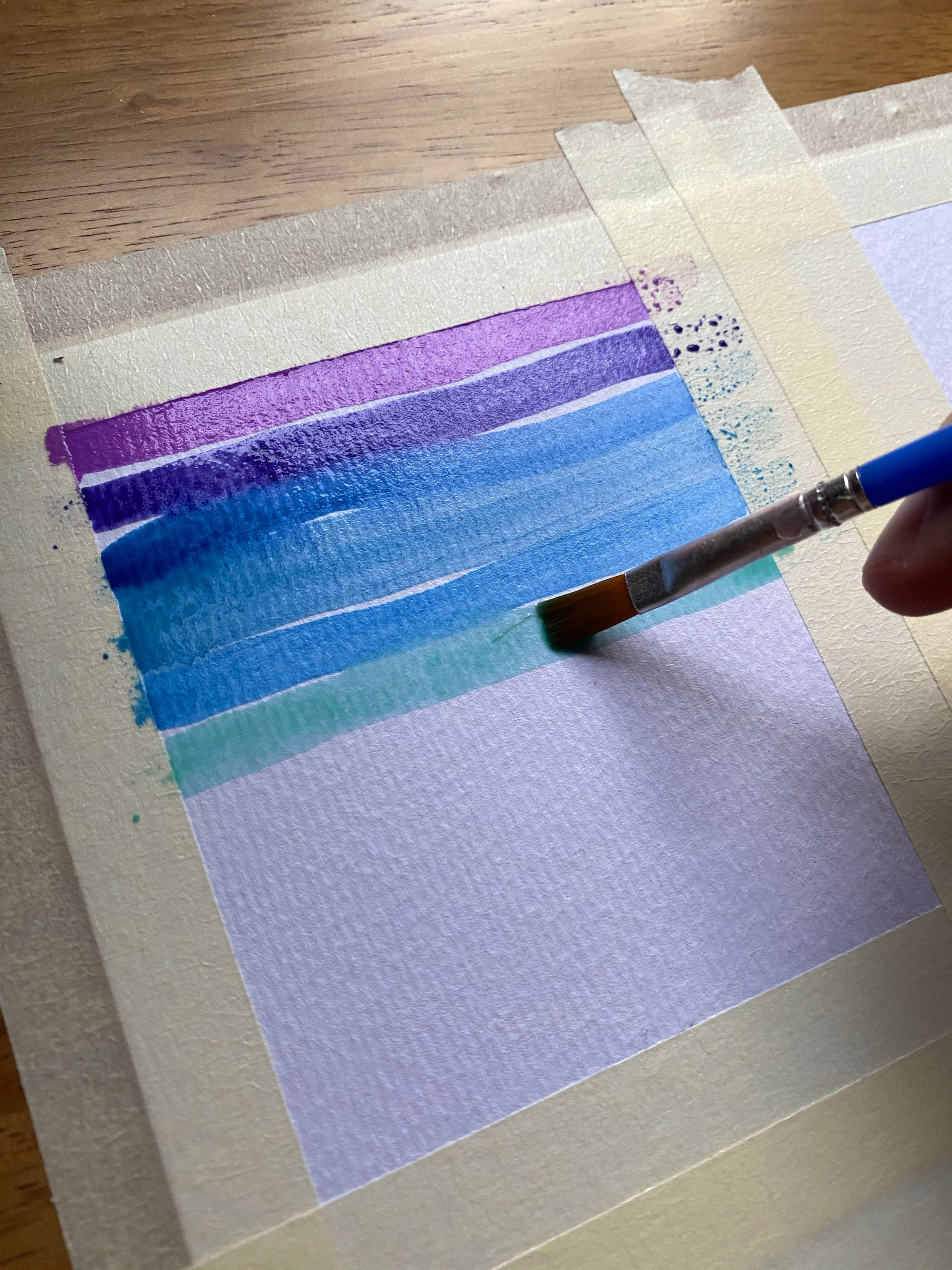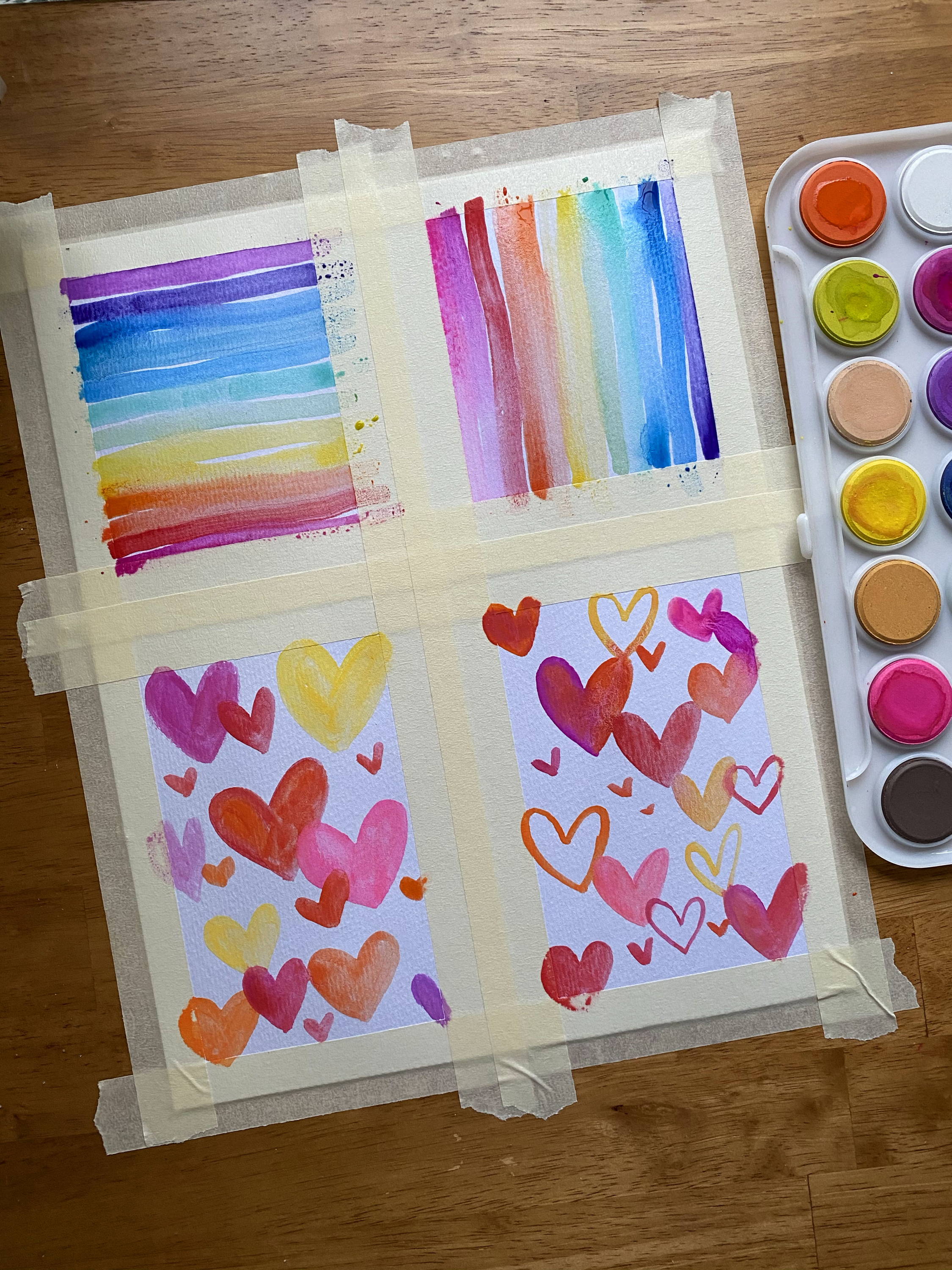 Once you've painted all four designs, it's time for the tape peel (one of the best parts, in my opinion). Carefully take each piece of tape off at an angle, and peel slowly until your paper is free of tape.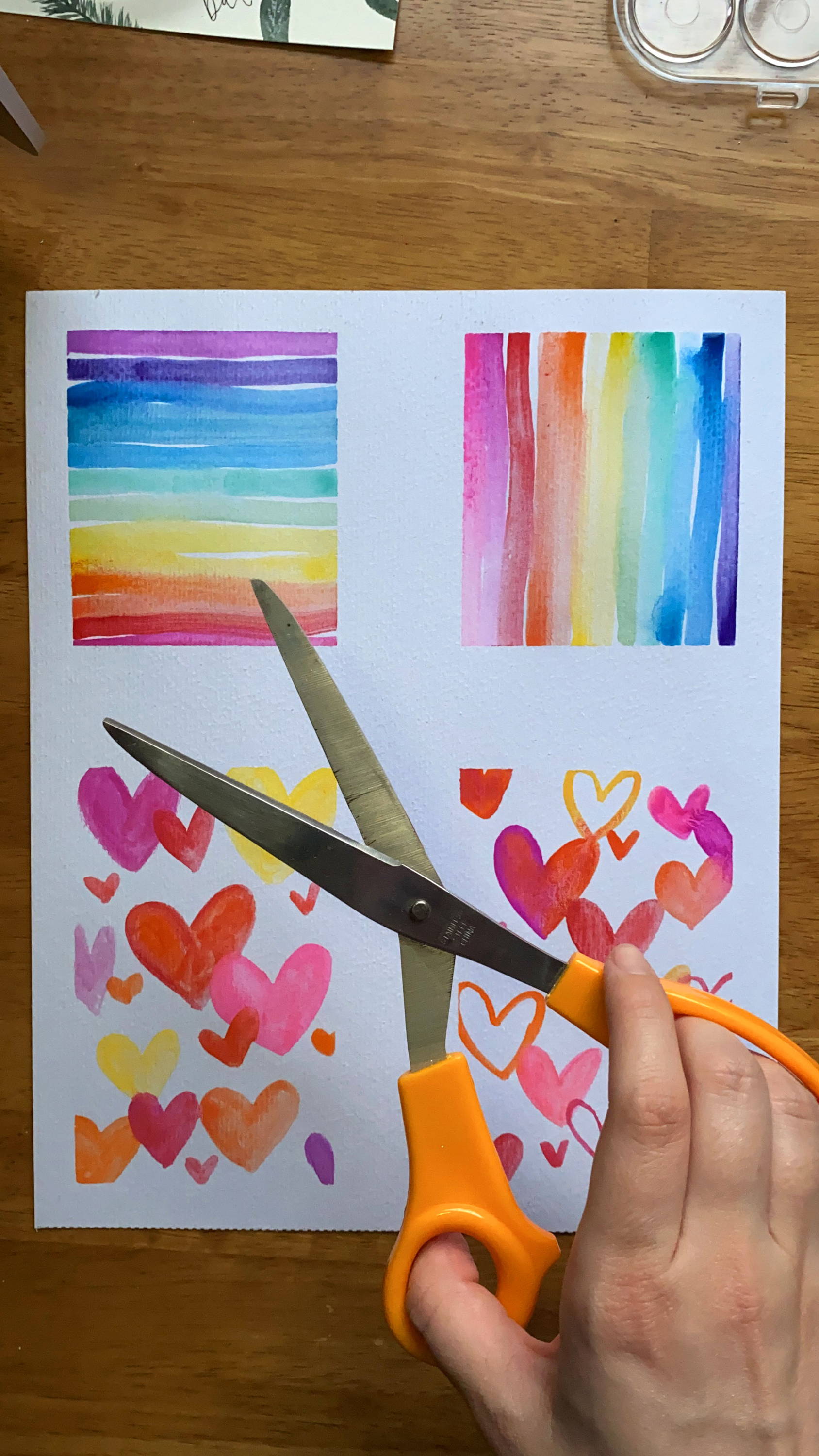 Next, cut out your cards. Feel free to keep cutting down to size if your borders didn't turn out quite right -- but remember that these are handmade, so imperfections will make your cards even better.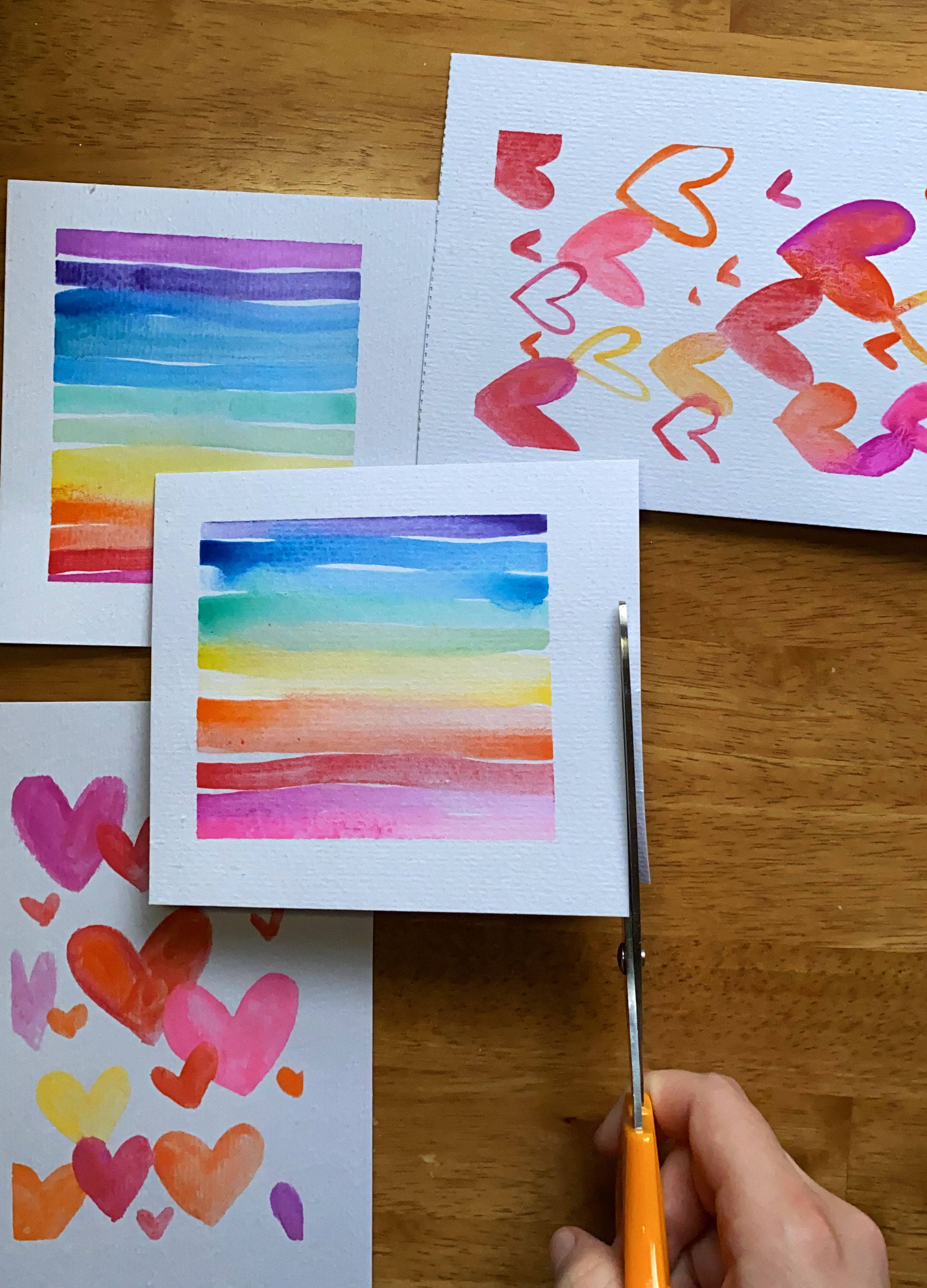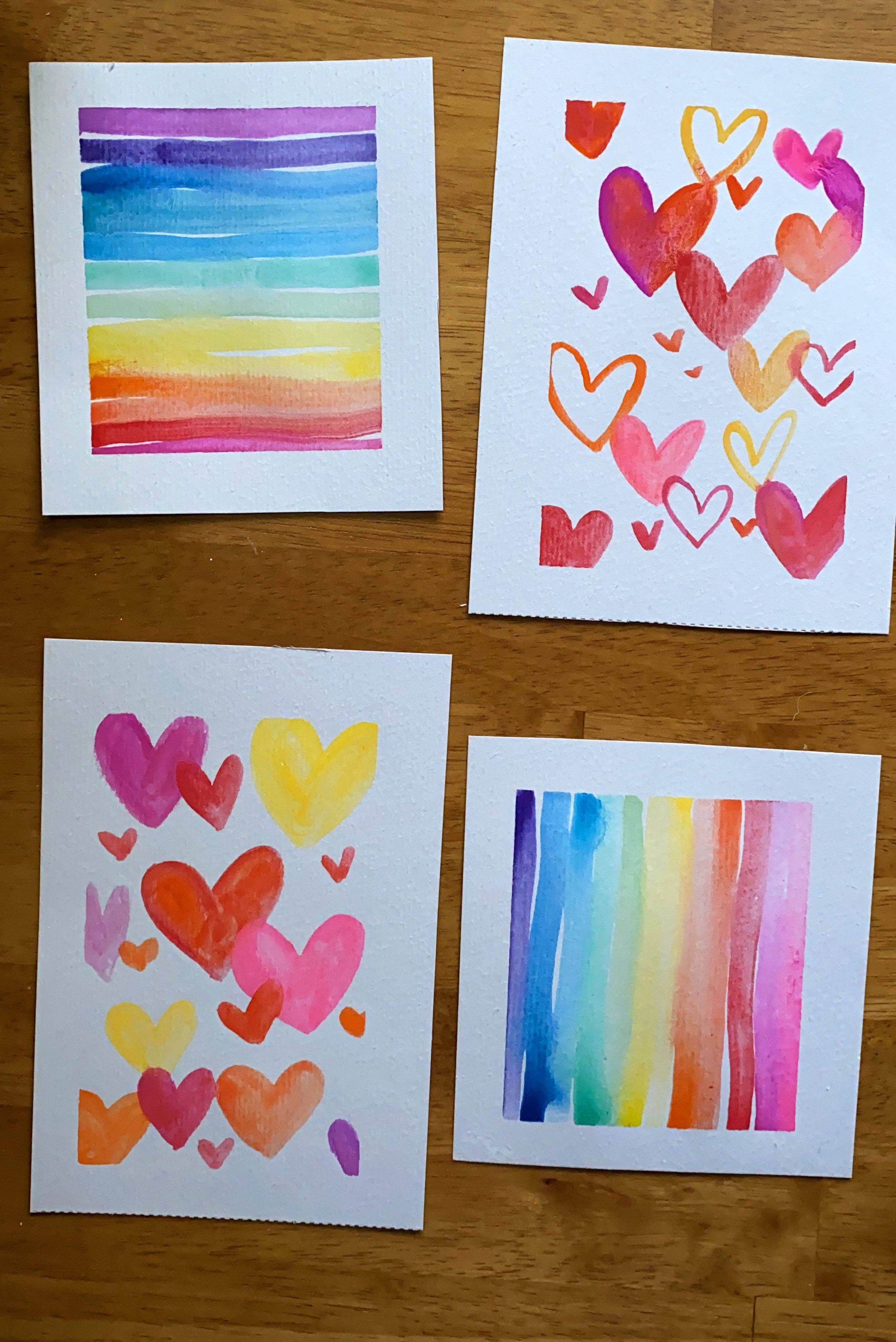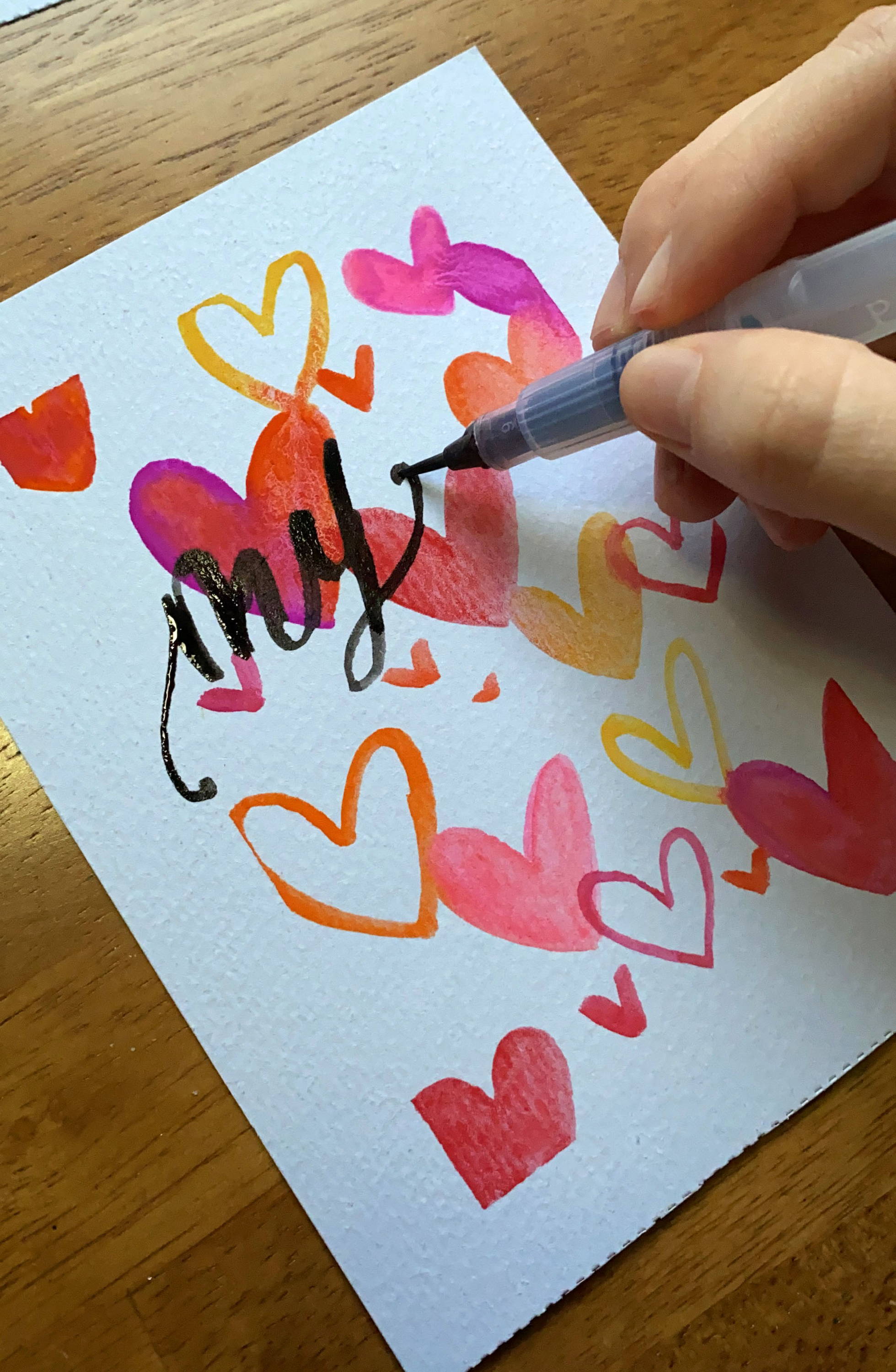 Time to finish the V-Day designs with a little hand lettering. The black in the watercolor set with the small watercolor brush is perfect for lettering right on top of the designs! You can also use any black pen or marker laying around.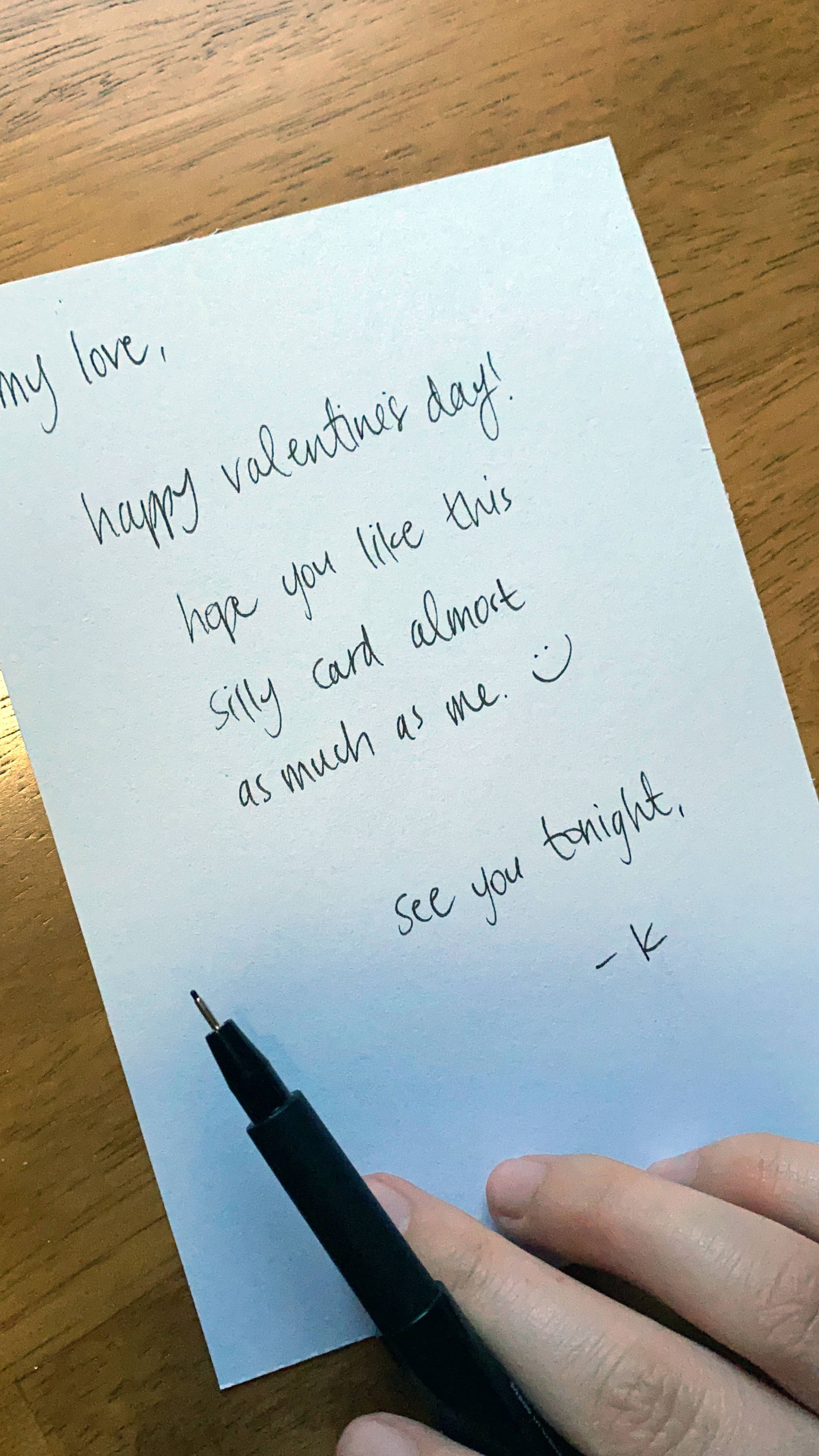 For a final handmade touch, turn your card around, and write a little note to someone you love.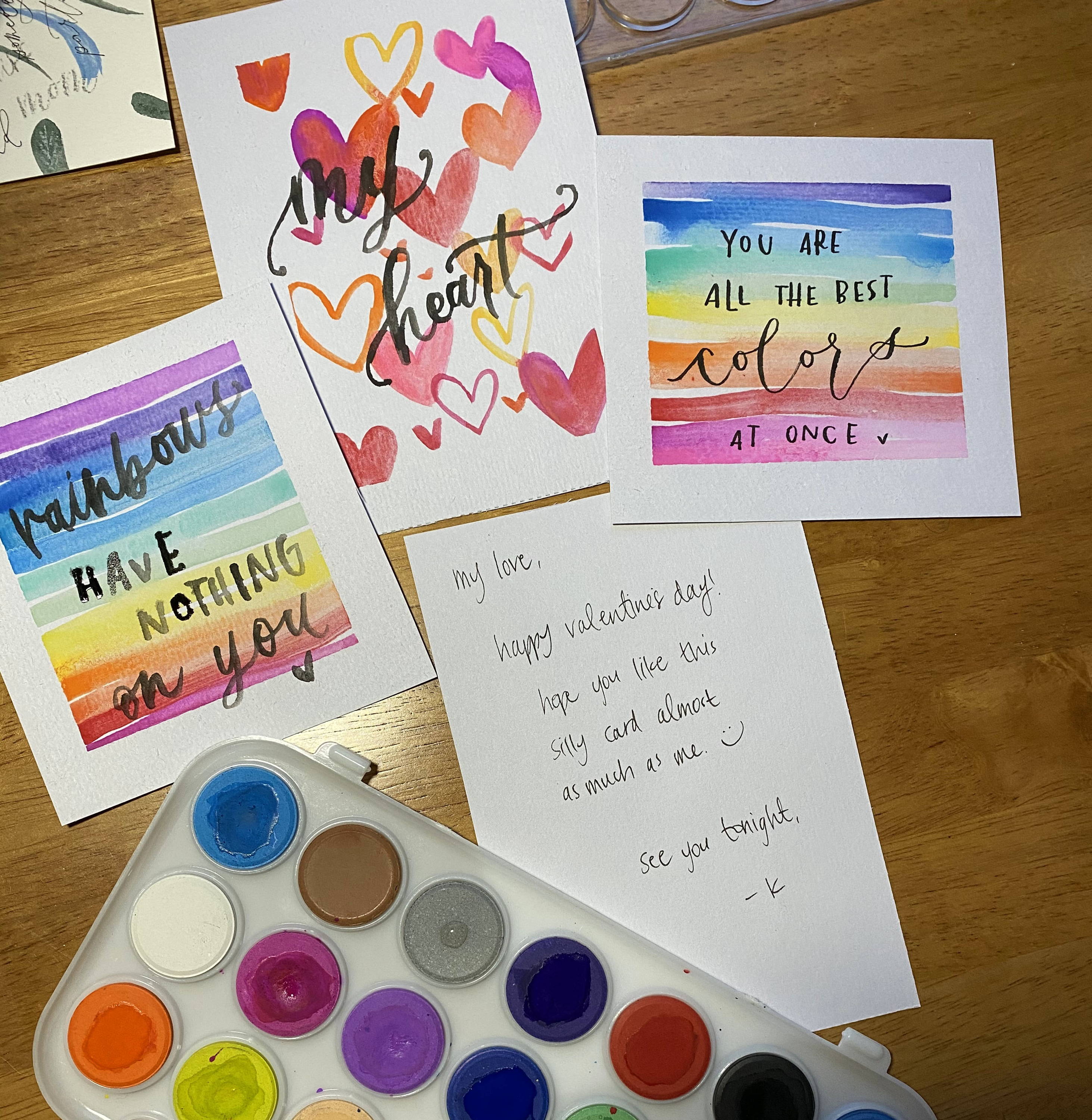 And that's all, folks! Super easy, right? Kassa's Watercolor Set makes card-making this Valentine's Day a breeze.Thanks for painting with me! Please be sure to tag
@kassa
and
@thiswritingdesk
 with the hashtag
#kassamoment
when you make yours – we cannot wait to see your creations! Happy Valentine's Day!
-KB