A customizable monthly calendar is a fun project that can have BIG impact on your room. I am Caitlin from Crafting Should Be Messy, and I used the Kassa Dry Erase Contact Paper to create this personalized wall calendar. I utilized my Cricut cutting machine to cut out rounded rectangles for each day of the month. If you don't have a cutting machine, you could turn these into regular rectangles as well!

Kassa Dry Erase Contact Paper 
Paint samples in a variety of colors (make sure they are larger samples) 
Hot Glue 
Transfer Tape or Con-Tact Paper 
Removable Velcro Picture Hanging Strips 
Die Cutting Machine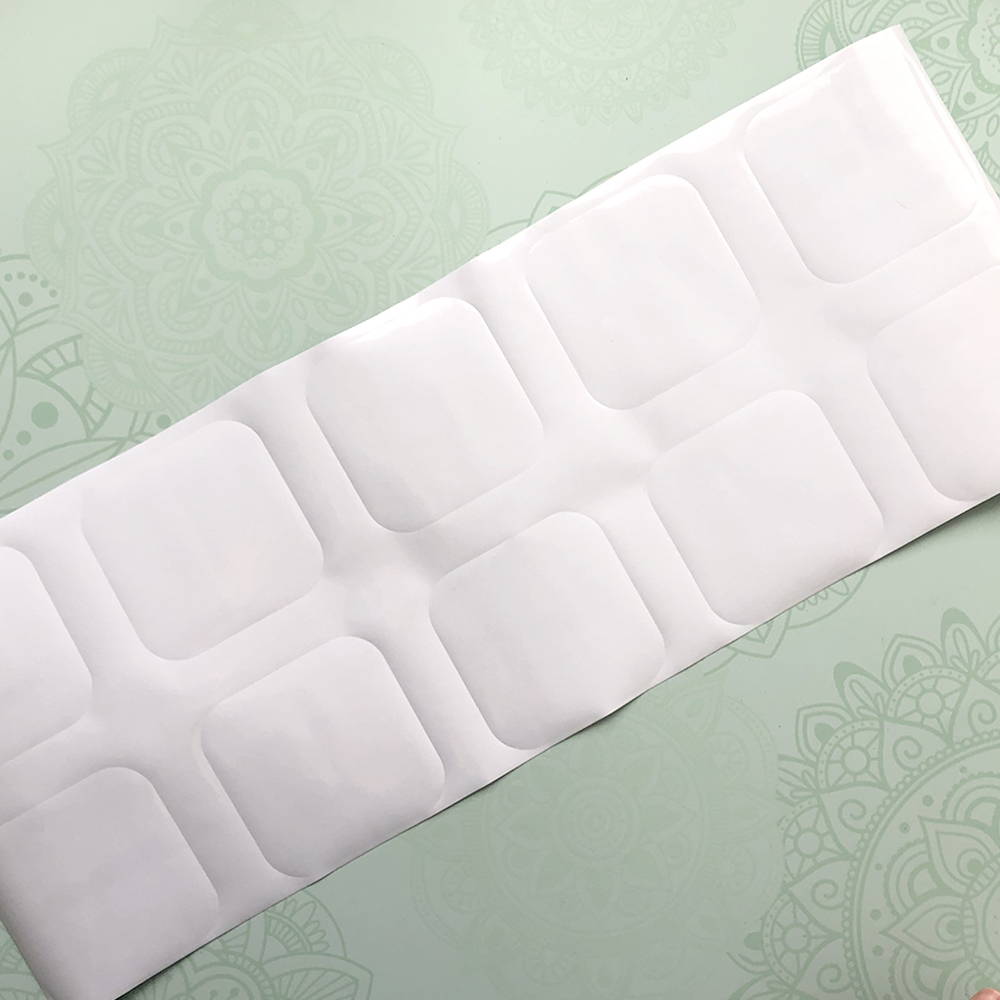 Download the Calendar SVG file
here
. Upload into Cricut Design Space. Prepare the Kassa Dry Erase Contact Paper by cutting into three separate 22 inch long sections, and then cutting in half length-wise (should leave you with pieces that are approximately 8.5 in. wide by 22 in. long). Apply to a 24 inch Standard grip mat for your Cricut. The regular vinyl setting will create a kiss cut on the dry erase sheet.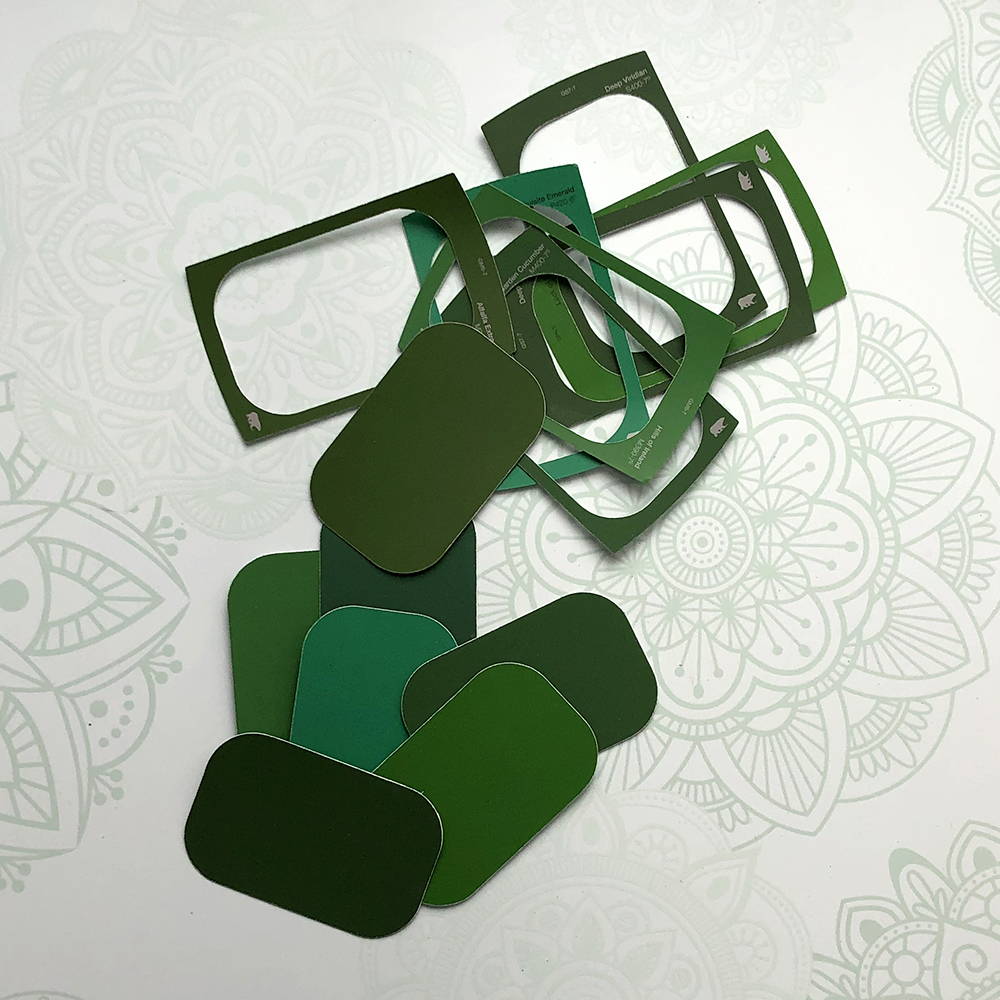 Now it's time to prep our days of the week! I used paint samples to cut out my colorful rectangles, but card stock would also work well here. Paint samples are a nice sturdy material, and come in a HUGE array of colors. Just make sure that your samples are large enough to cut out the 2 x 3.5 inch rectangles without showing any of the writing or branding on the cut area. You can use the pre-sized rounded rectangles from the file to cut out as many sets of days as you'd like.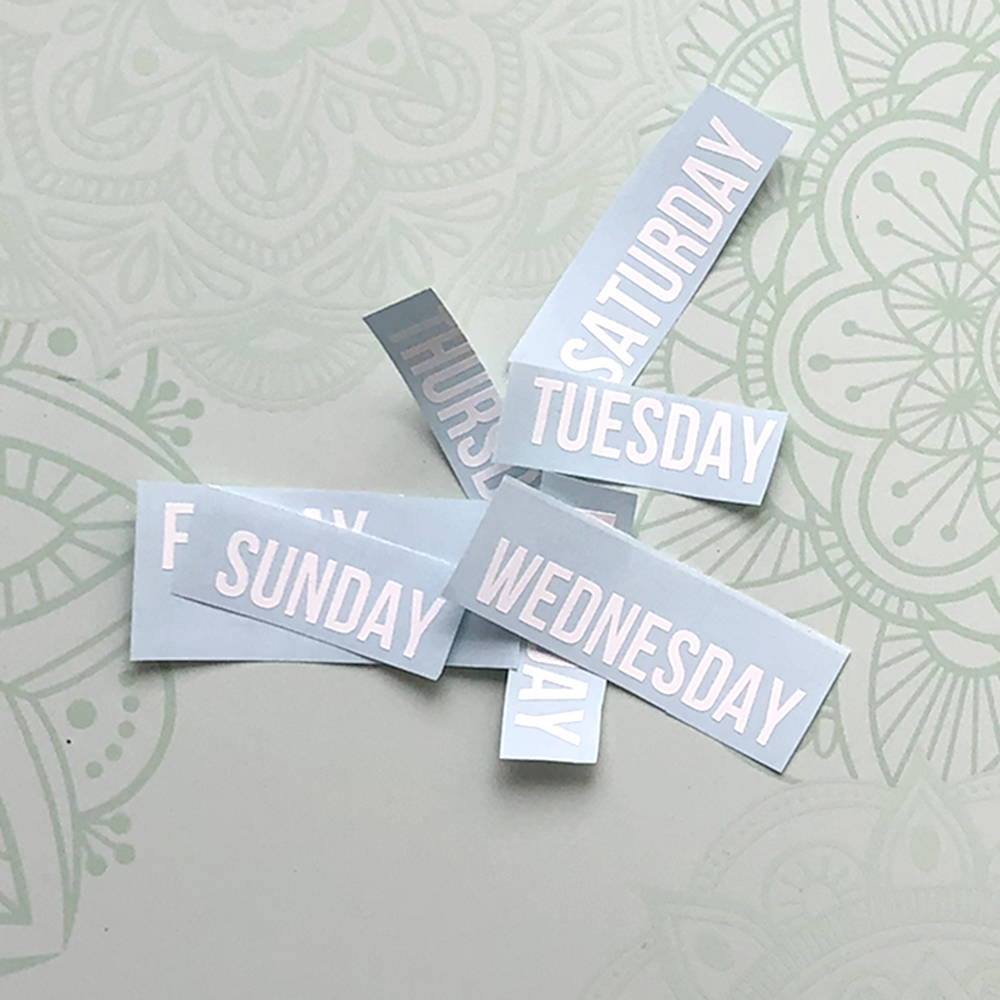 Once your rectangles for the days of the week titles are cut out using your cutting machine, use permanent vinyl in your choice of color to cut out the day titles.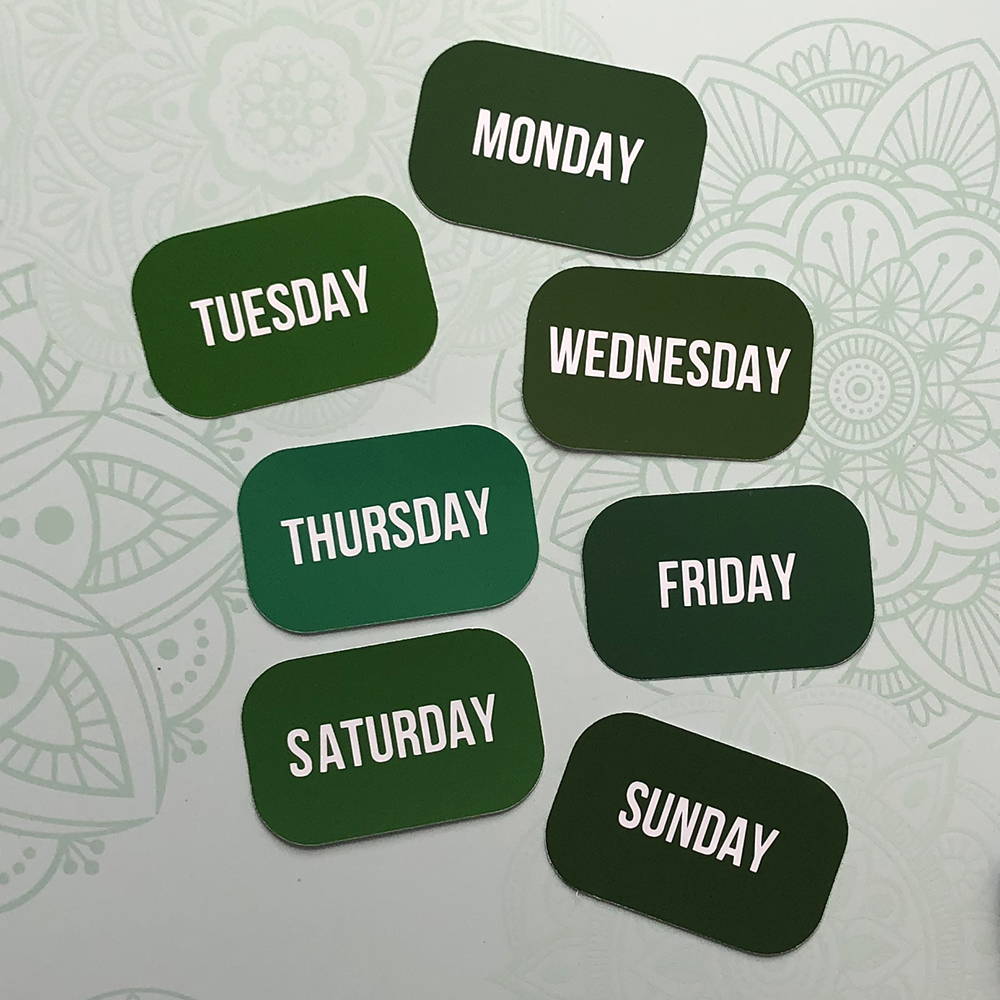 Apply to the rounded rectangles using transfer tape. I used small scraps of leftover vinyl for this project. It's a great way to use up some of those little pieces that are hanging around from larger projects!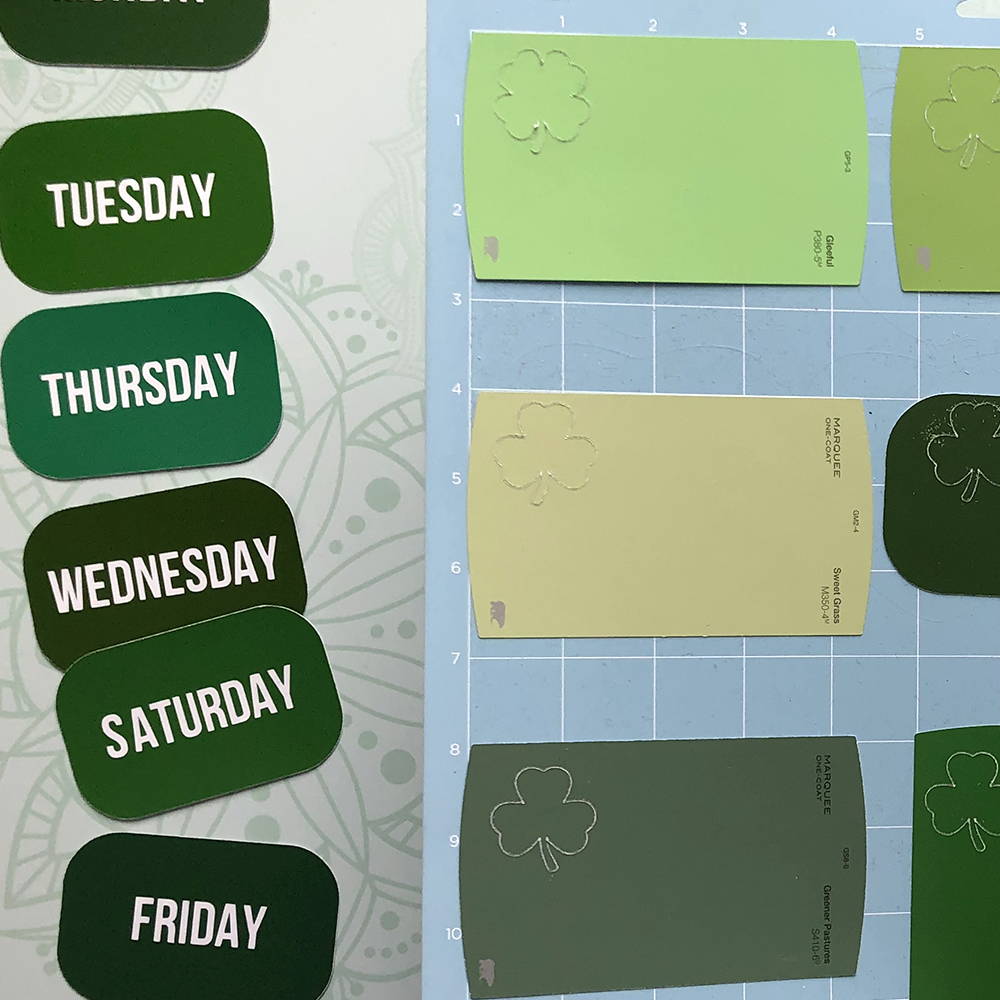 Use your own silhouettes, or the shapes provided to cut out the accent shapes for each day of the week from a different color paint sample or card stock. For the purpose of the tutorial I have included shamrock shapes for March and flowers for a Spring theme, but you could also pull silhouettes into Cricut Design Space, and make any variety of shapes (fall leaves, snowflakes, animals, sports balls, etc.)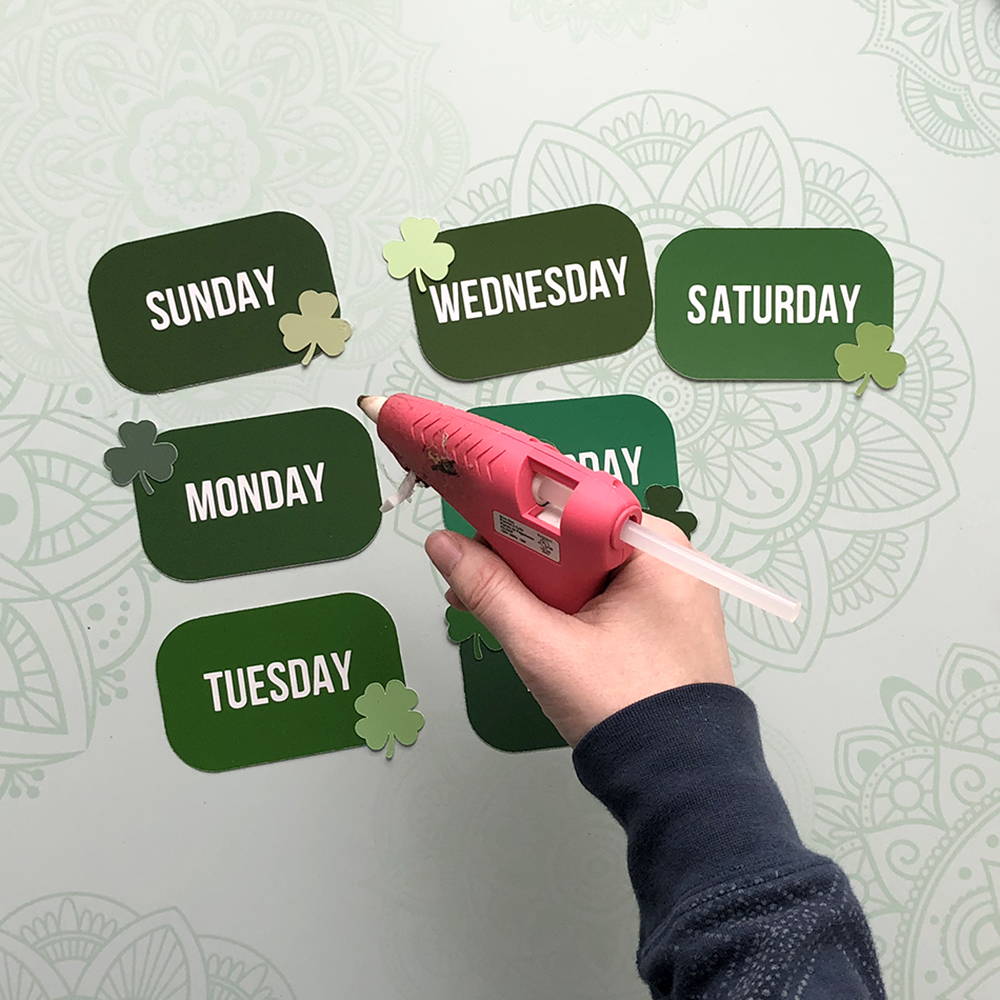 Apply the shapes to the edge of each day with the glue of your choice (I used a glue gun).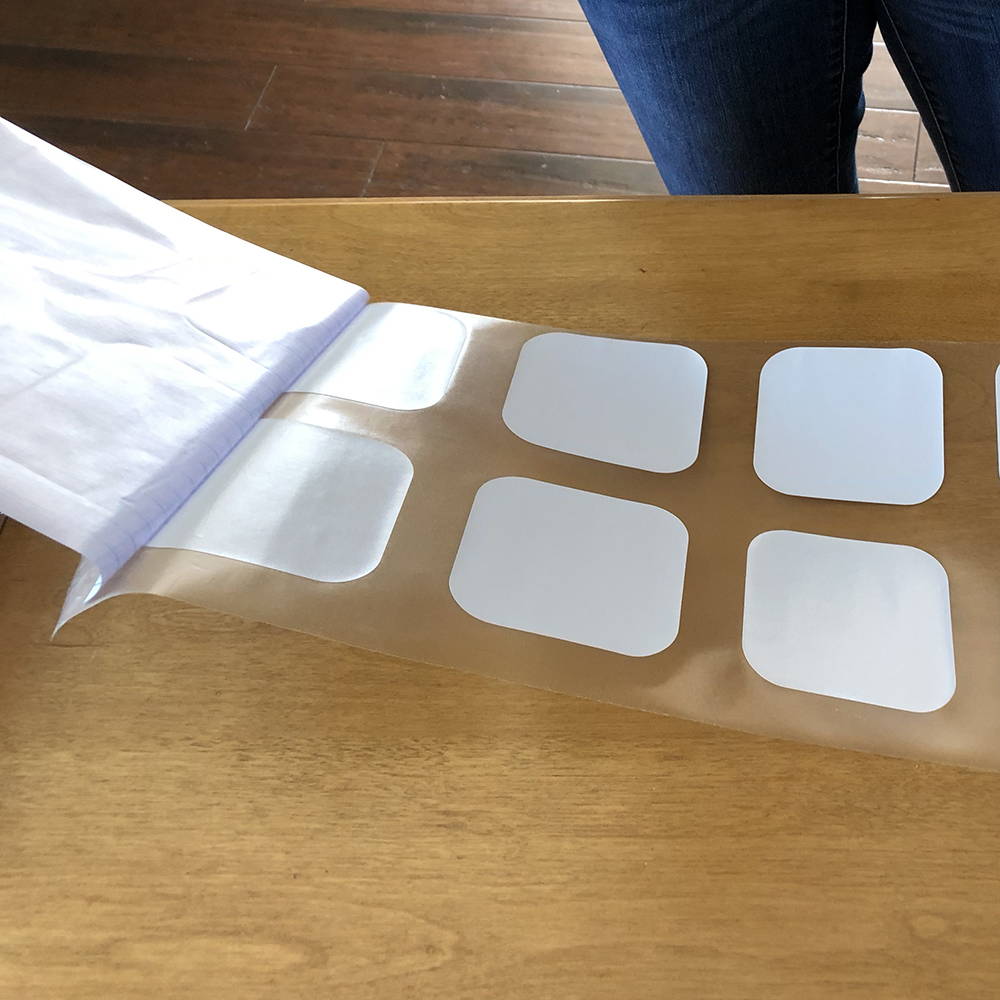 Weed the calendar day shapes, and apply transfer tape or Con-Tact paper to the front (non-sticky) side of the sheet. Separate the larger rectangle to be used for the month name.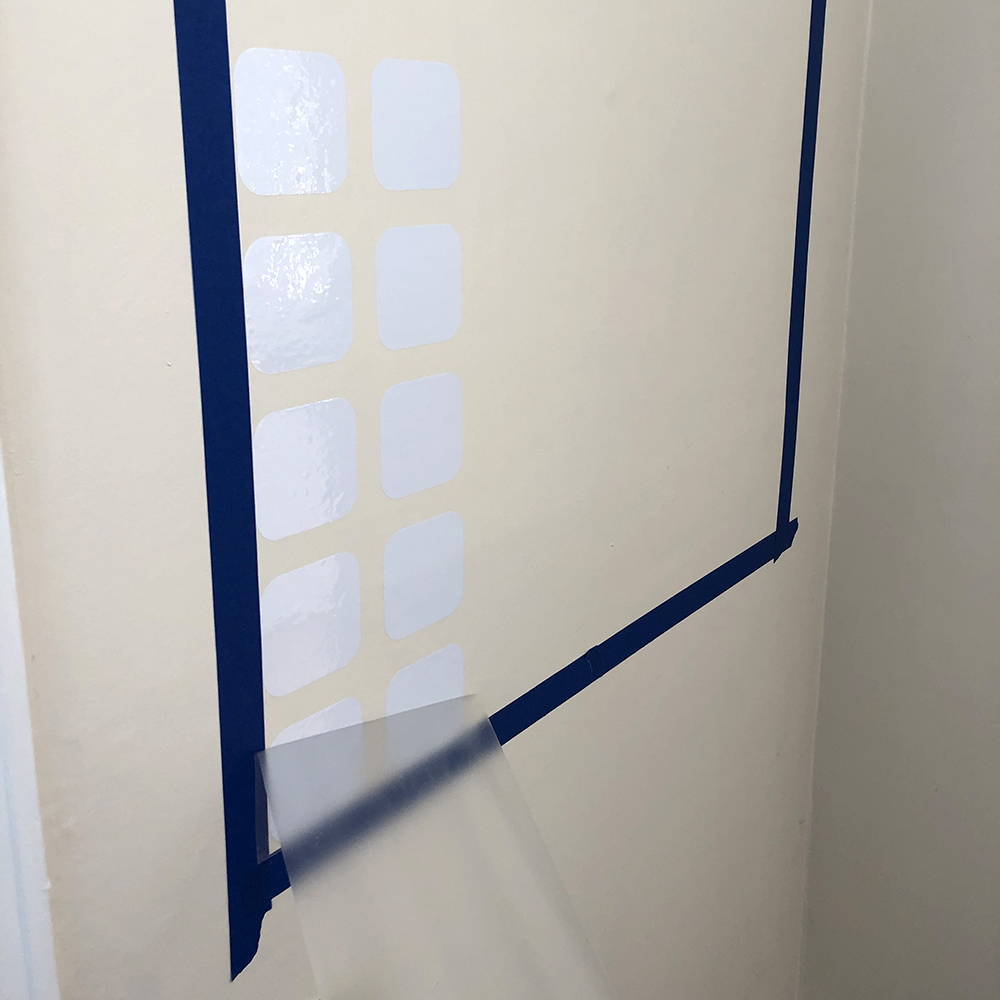 It's time to put the calendar up. You'll want a space that is at least 32 inches wide and tall to put this up. I used blue painter's tape, and a level to map out the outside perimeter of my space to 31 in. wide x 30 in. high. I first centered my "month" rectangle directly under my top piece of painter's tape, and applied that to the wall. Next, apply the rows of "day" rectangles keeping the bottom row touching the bottom piece of painter's tape. I eyeballed the spacing on this. An extra set of hands can also come in very handy for this step. Remove the painter's tape from the wall.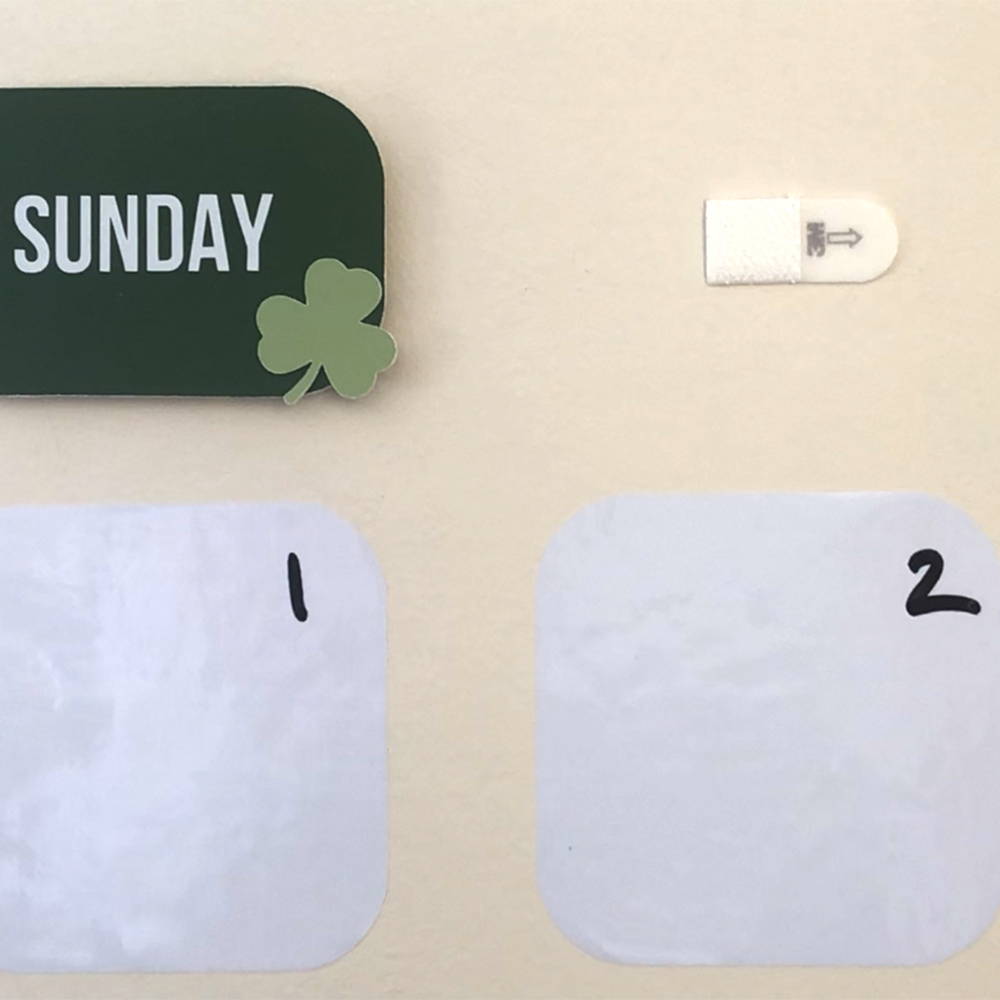 Use removable picture hanging strips (these are like Velcro) to apply the days of the week between the month and day rectangles. I cut small strips in half, leaving the piece with the "removing" strip against the wall, and utilizing the second half on the day of the week. This makes the days interchangeable, so that you can switch them up based on season, holiday, etc.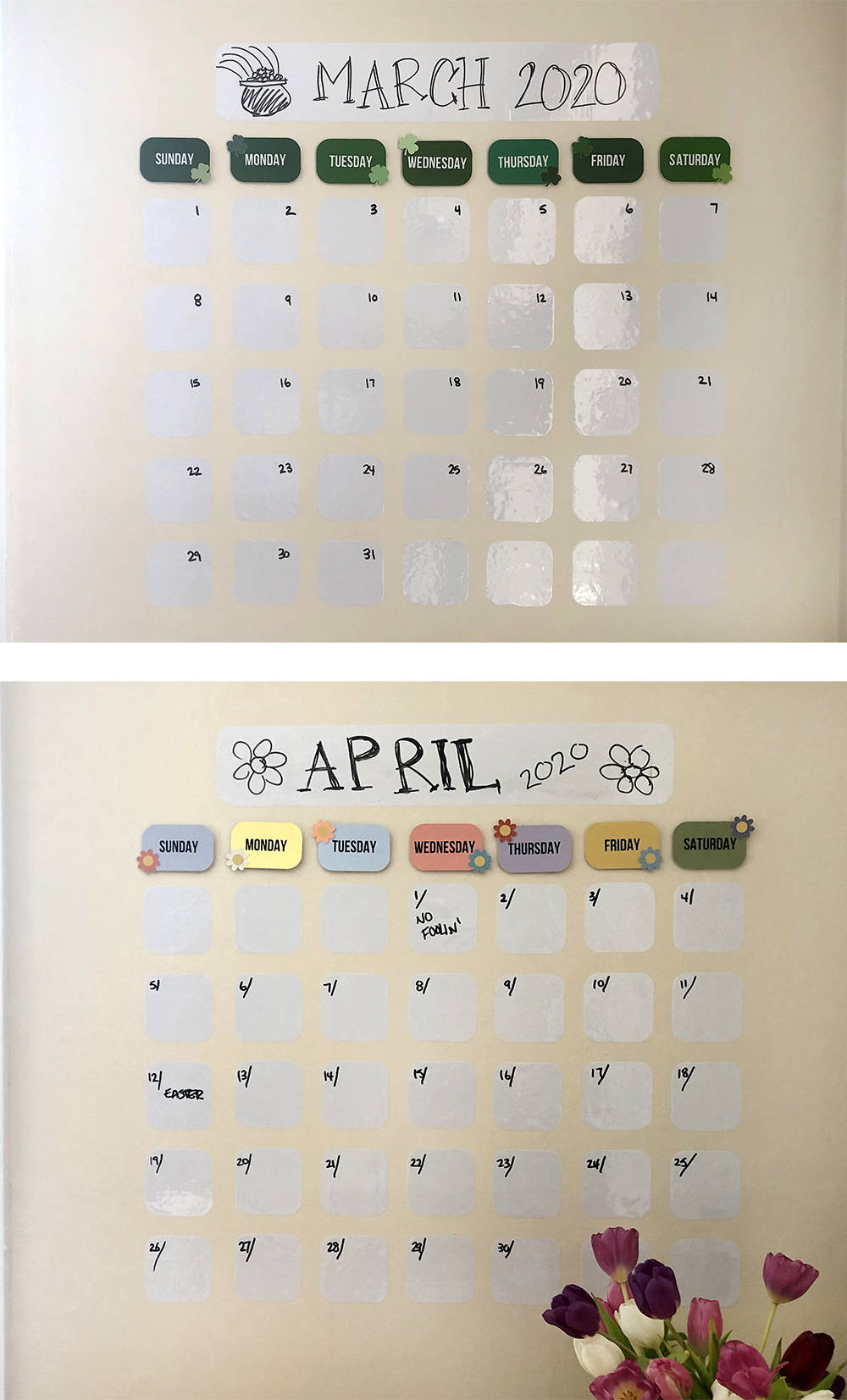 Use the included Kassa dry erase markers to add days, notes, and your month title to the calendar.