Hey there fellow DIY-ers! My name is Wender Anderson and today I am going to sharing a simple project to I did in my kitchen and showing how to turn your pantry door into a cute & functioning Diy whiteboard. I love this project because it lets me write notes and creates a shopping lists soon as I realize something i am out of something. I can also plan my dinners for the week ahead so my family can stop  asking me "Mom, what's for dinner?" The best part is that i can erase whatever I wrote down and start over each week.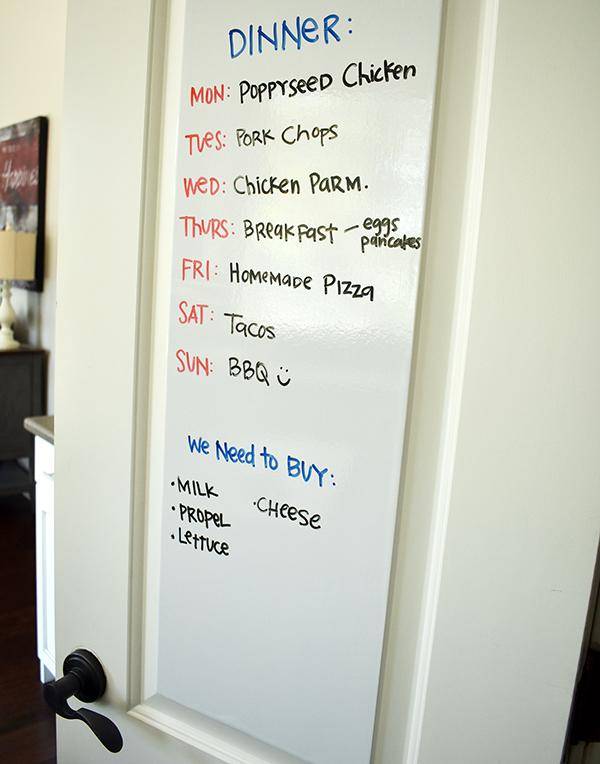 I started by measuring the size of the panel in my pantry door.I marked the backing paper on the DIY whiteboard where I needed to make my cuts. Then using a scissor and following the blue grid lines as a guide I cut the whiteboard paper to the exact size I needed. It was really easy to make a straight cut using the lines as a guide. 
Make sure the pantry door or whatever surface you are using for your project is clean and free  is free of debris. i wiped my down down using a damp paper towel.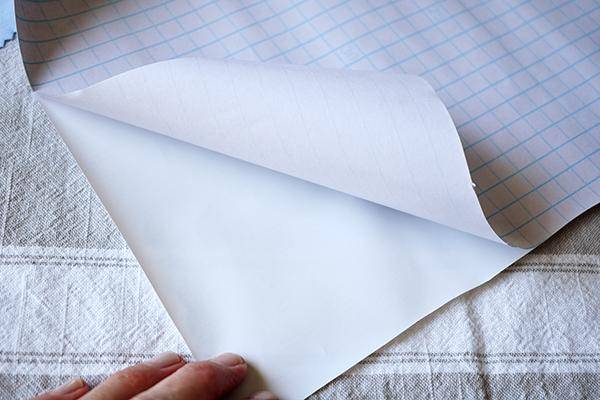 Peel the backing paper from one corner exposing the adhesive side of the whiteboard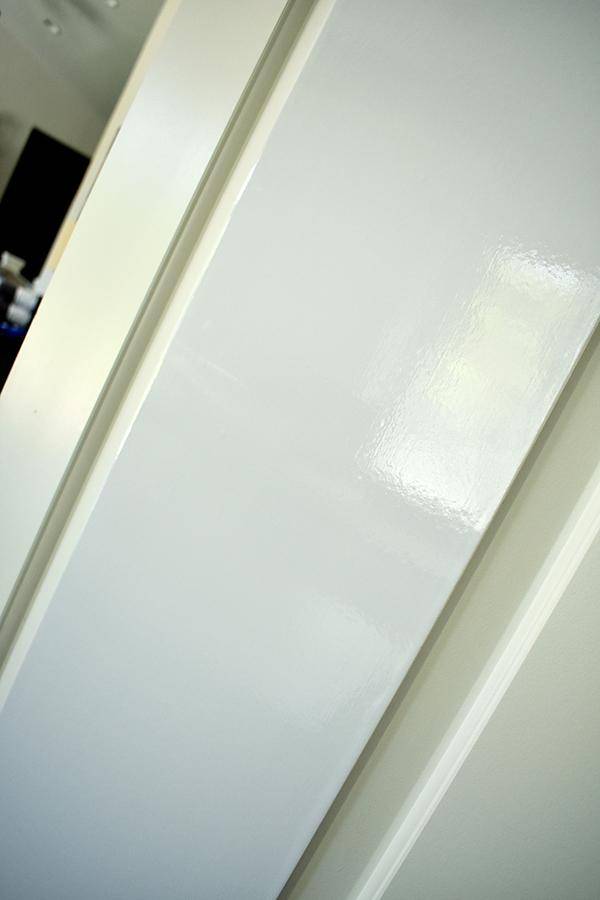 Apply the Diy whiteboard to the pantry door. It's much easier to start from the top and work your way down. Go slow, making sure the whiteboard is being applied evenly. If you start to notice any bubbling try to get rid of them by putting your hand or a squeegee on the Diy whiteboard in the center and pushing the air pockets out to the edges. If you see creases, you can lift the whiteboard up slightly and try reapplying the same area. Work your way down until you Diy whiteboard is completely adhered to the door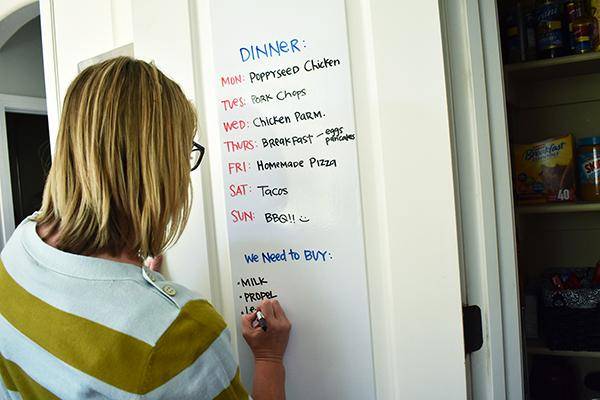 Add your notes and items to your list. Your Diy whiteboard wall is ready to go!
Add your notes and items to your list. Your whiteboard wall is ready to go!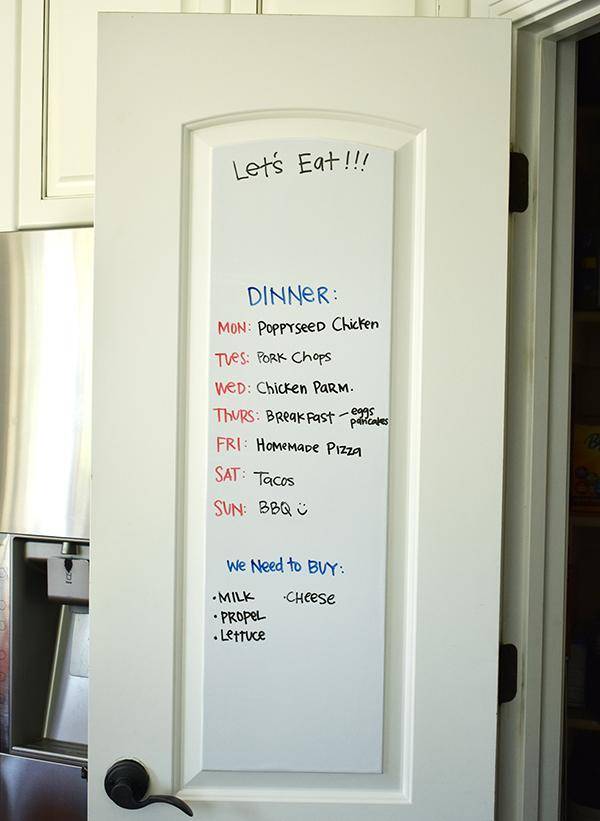 If you use this tutorial to make your own DIY dry erase wall with the Kassa Whiteboard contact paper be sure tag us @wendysuea and @Kassa with the hashtag #kassamoment for a chance to be featured!