5, 4, 3, 2, 1! Happy New Year! My name is Jeannie Dickson AKA @jeanniedicksondesigns Today I will be sharing with you how to create these fun chalkboard party hats! You can create several of them and have your family and friends personalize with the colors and text of their choice! My kids can't wait to make and wear theirs to help ring in the New Year! Let's get started!

Template printed on cardstock paper 
Scissors 
 Double sided tape 
 Pipe Cleaners (optional)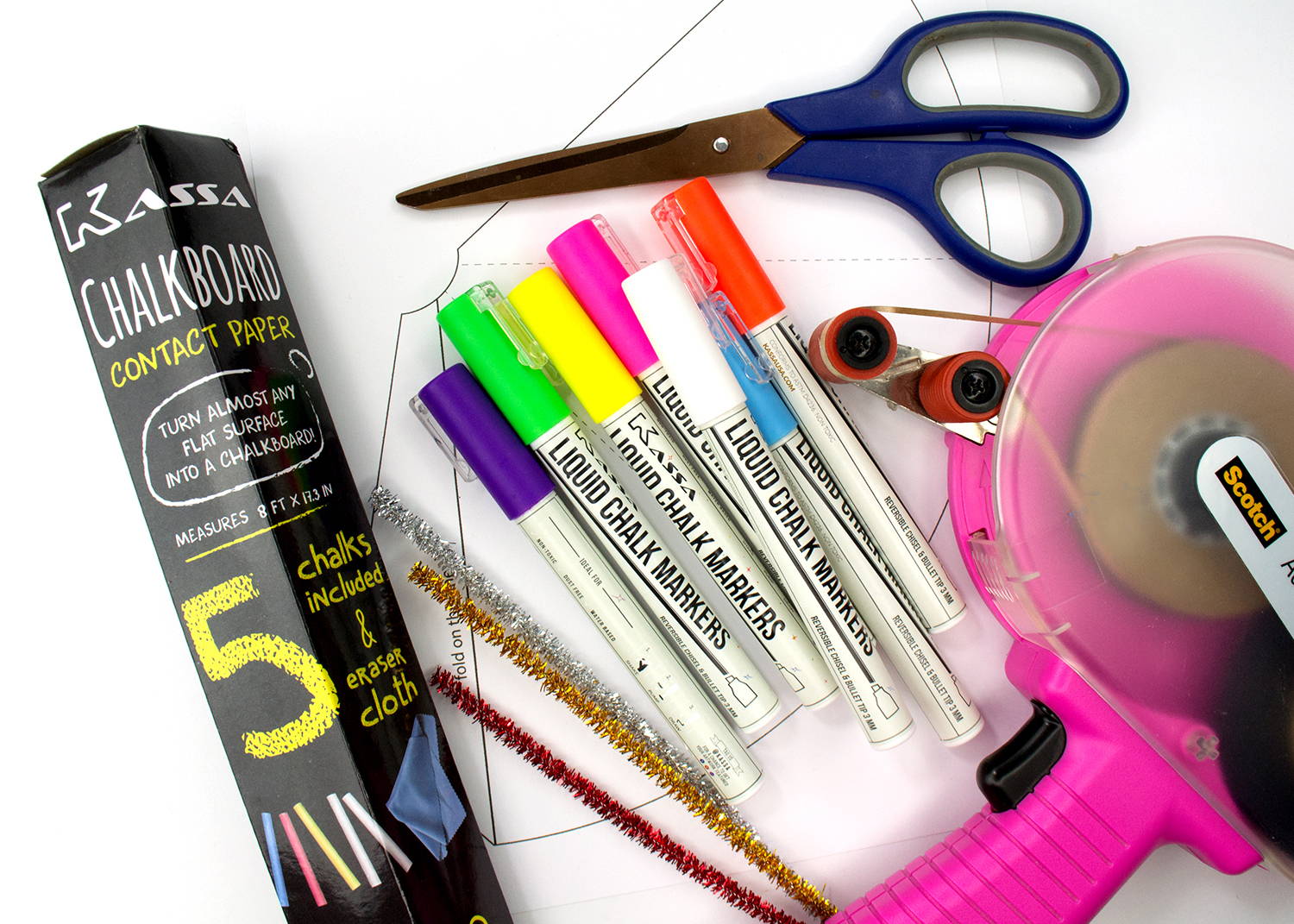 Gather your materials before you get started. If you don't have double sided tape, you can simply use a glue stick.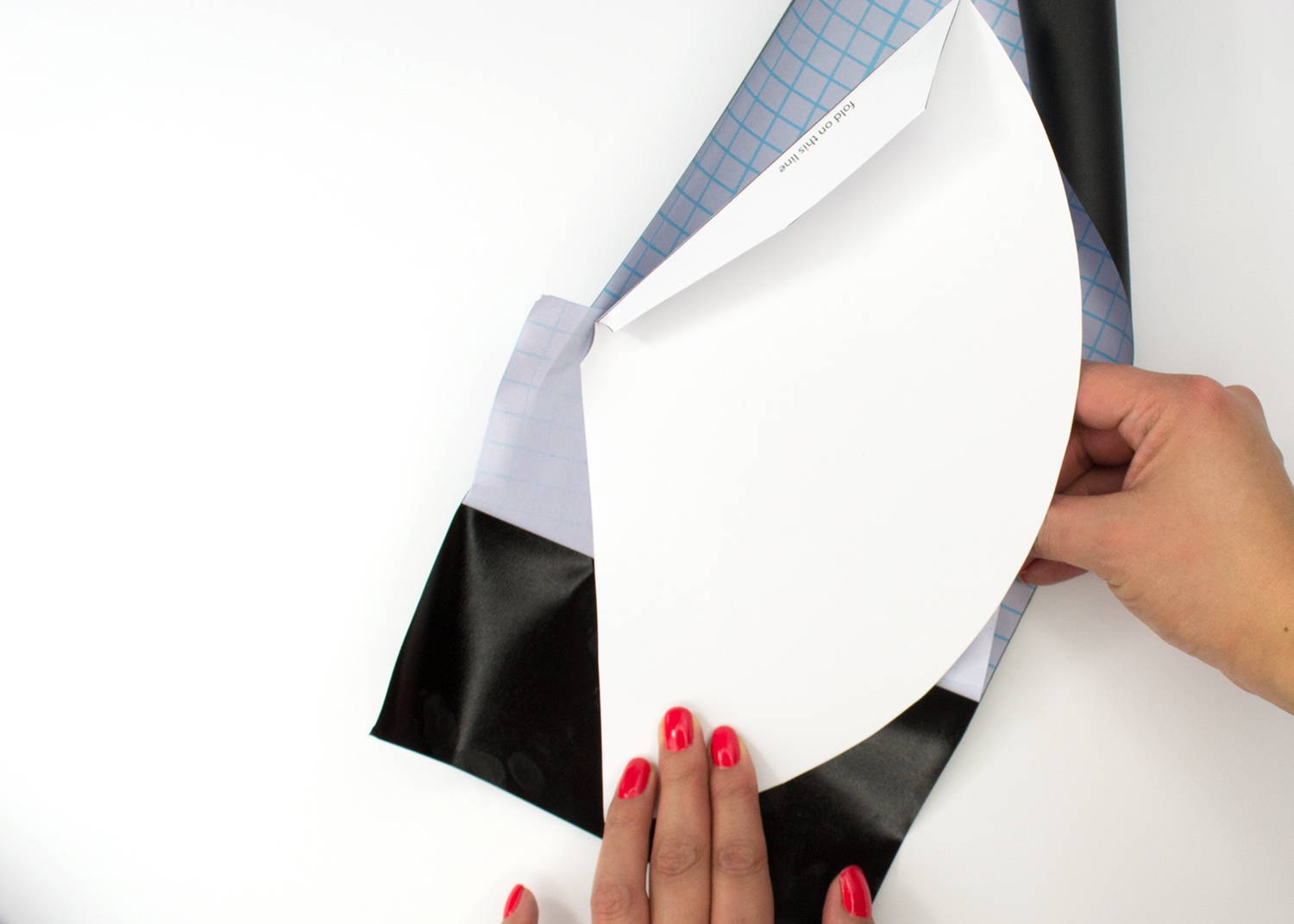 Using cardstock, print and cut out your party hat template. Carefully secure it over the sticky side of the contact paper. Slowly peel the backing paper as you apply firm pressure over the cardstock. Make sure to leave the "Fold on this line" flap folded and without any contact paper.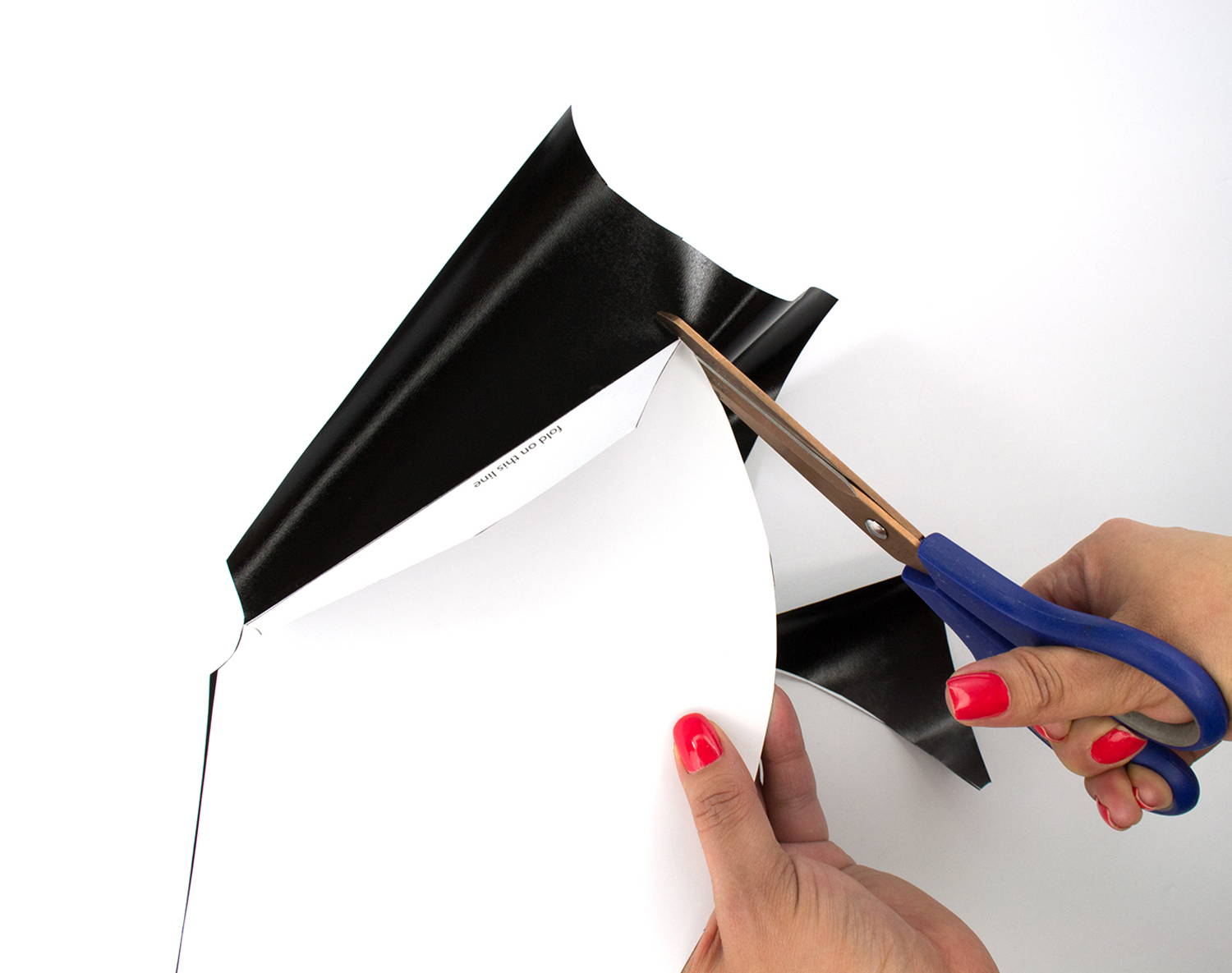 Using your scissors, trim the excess chalkboard contact paper.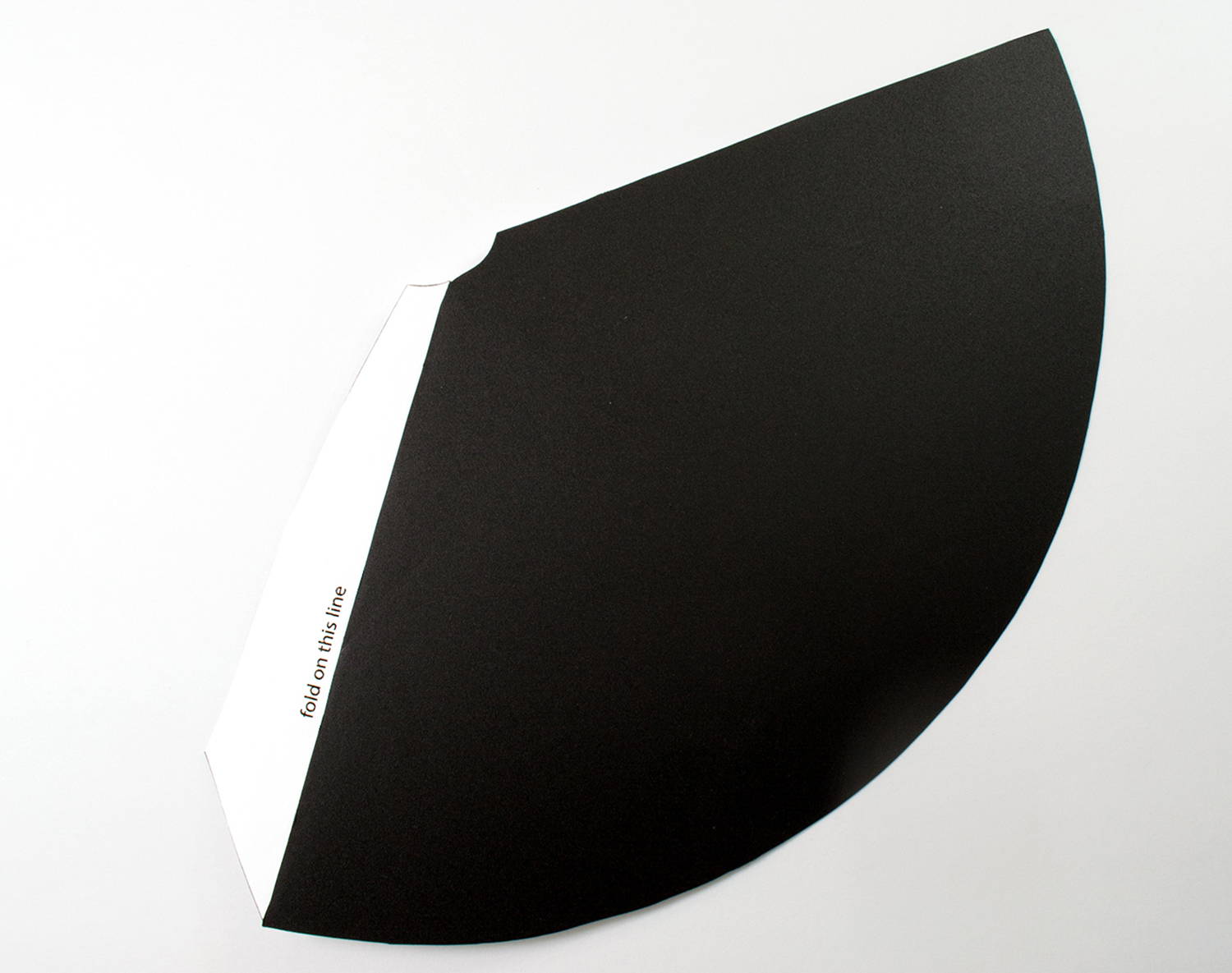 Turn over your party hat and get ready for the fun part! Personalizing it!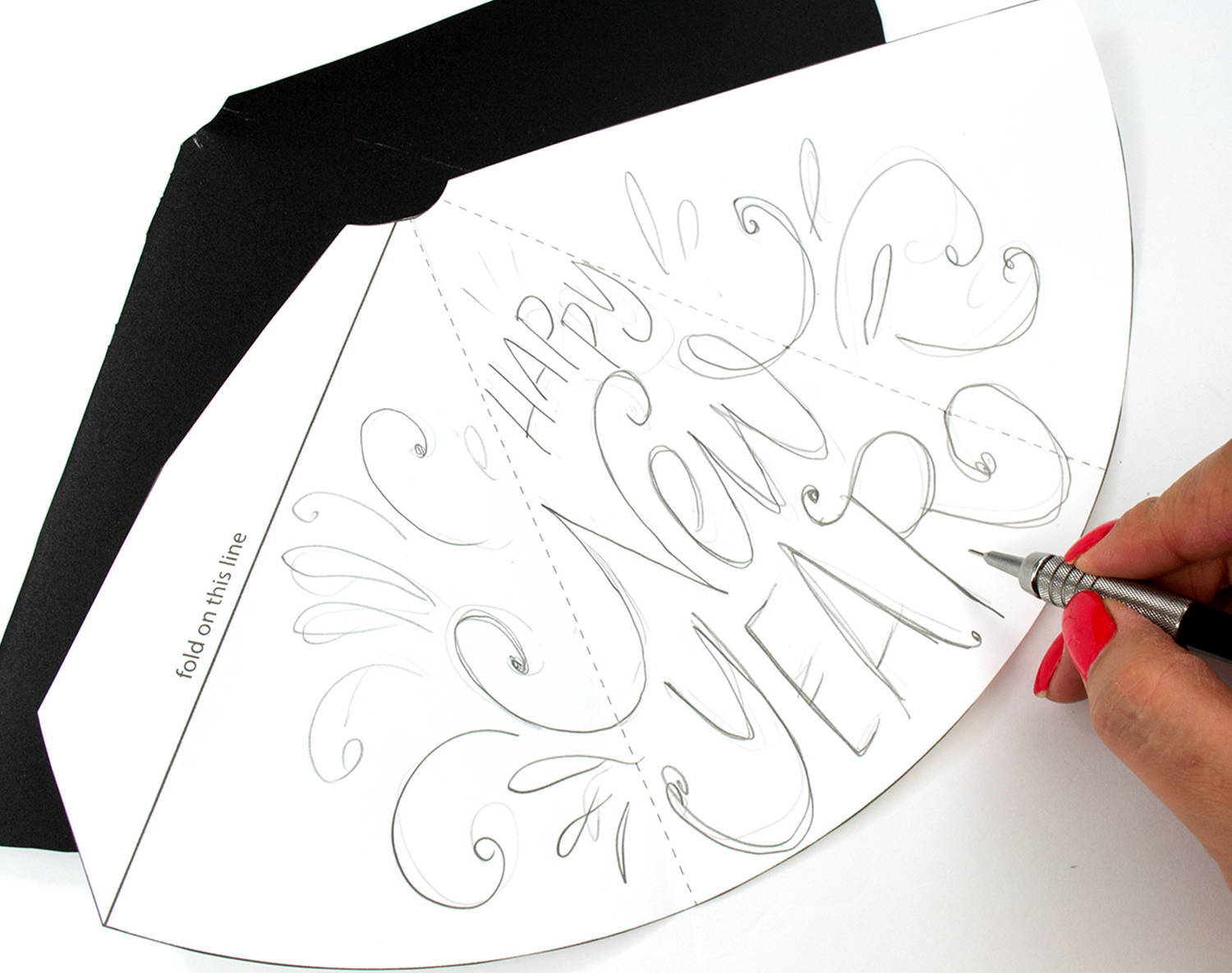 Print the template once again on regular printing paper and use this new template to sketch out your design. The middle section will be the part that will be more visible, so try to keep your design centered there. If you want, you can use regular chalk to create some guidelines on your actual party hat. You can erase these guidelines later with the included eraser cloth.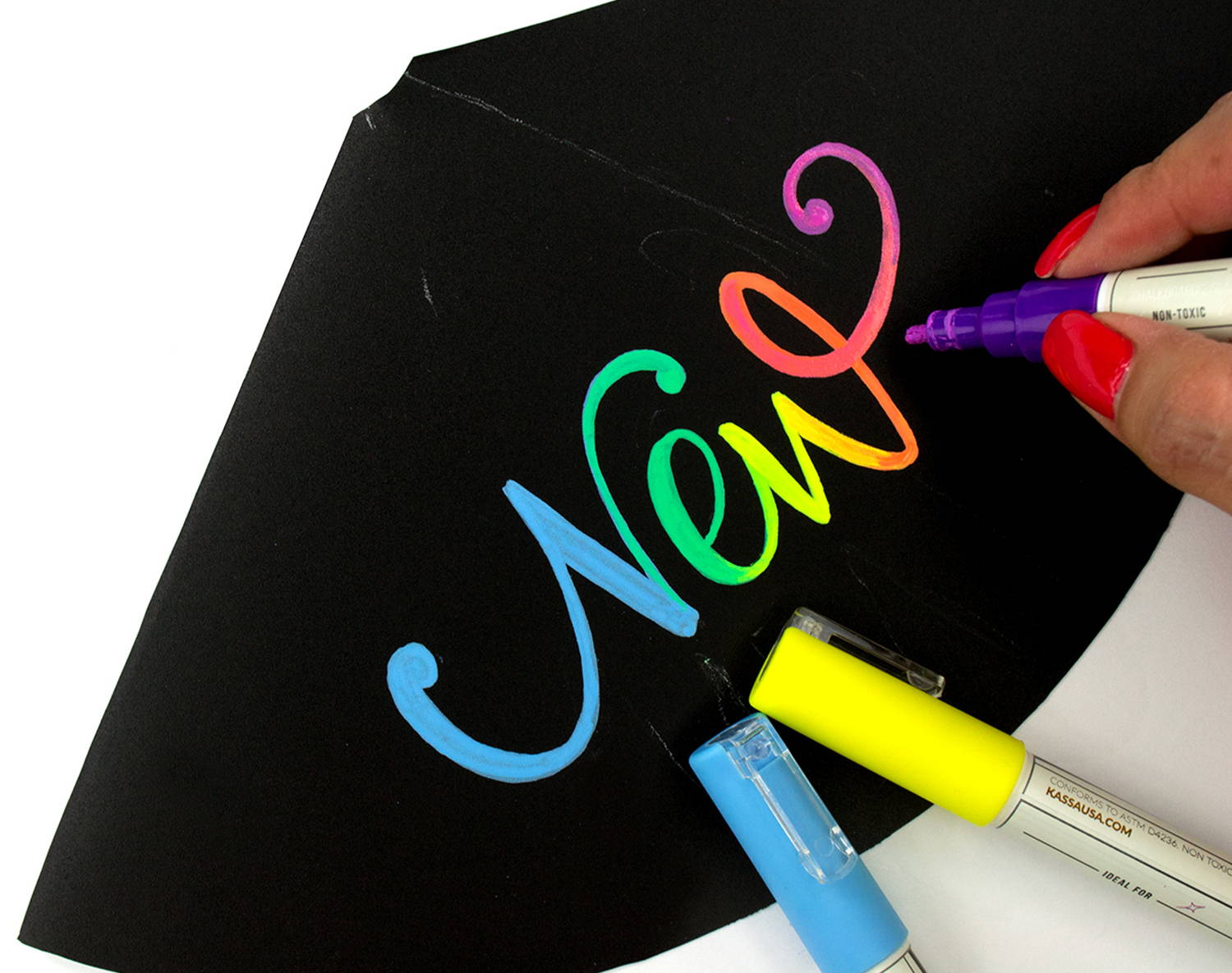 Begin to letter your design. I'm Doing a rainbow color theme. You can blend one color into the other to create a gradient. I'm putting colors in this order: Blue, green, yellow, orange, pink, purple.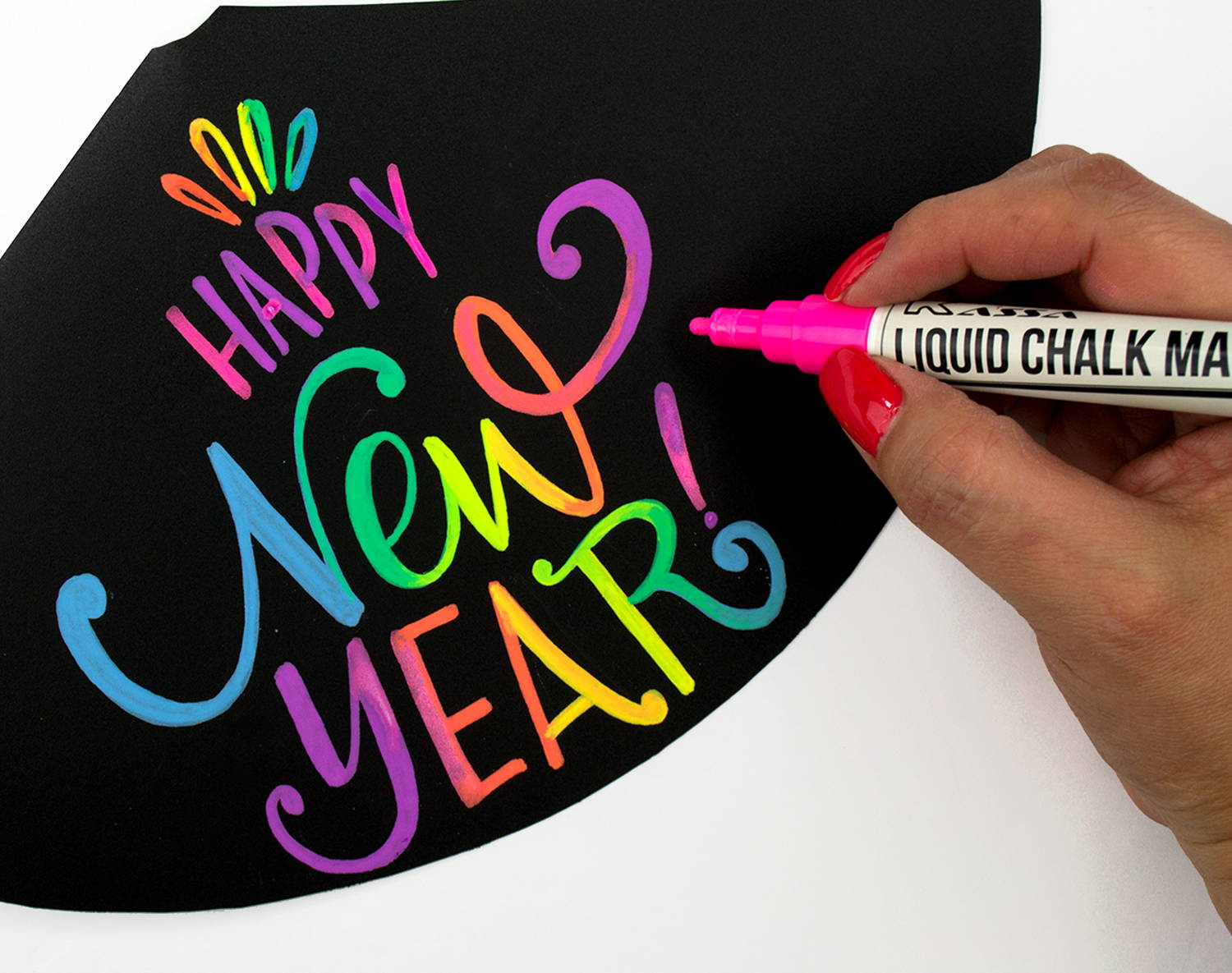 Finish lettering your design. Combine different letter styles.
Add more details like flourishes, shadows and dots!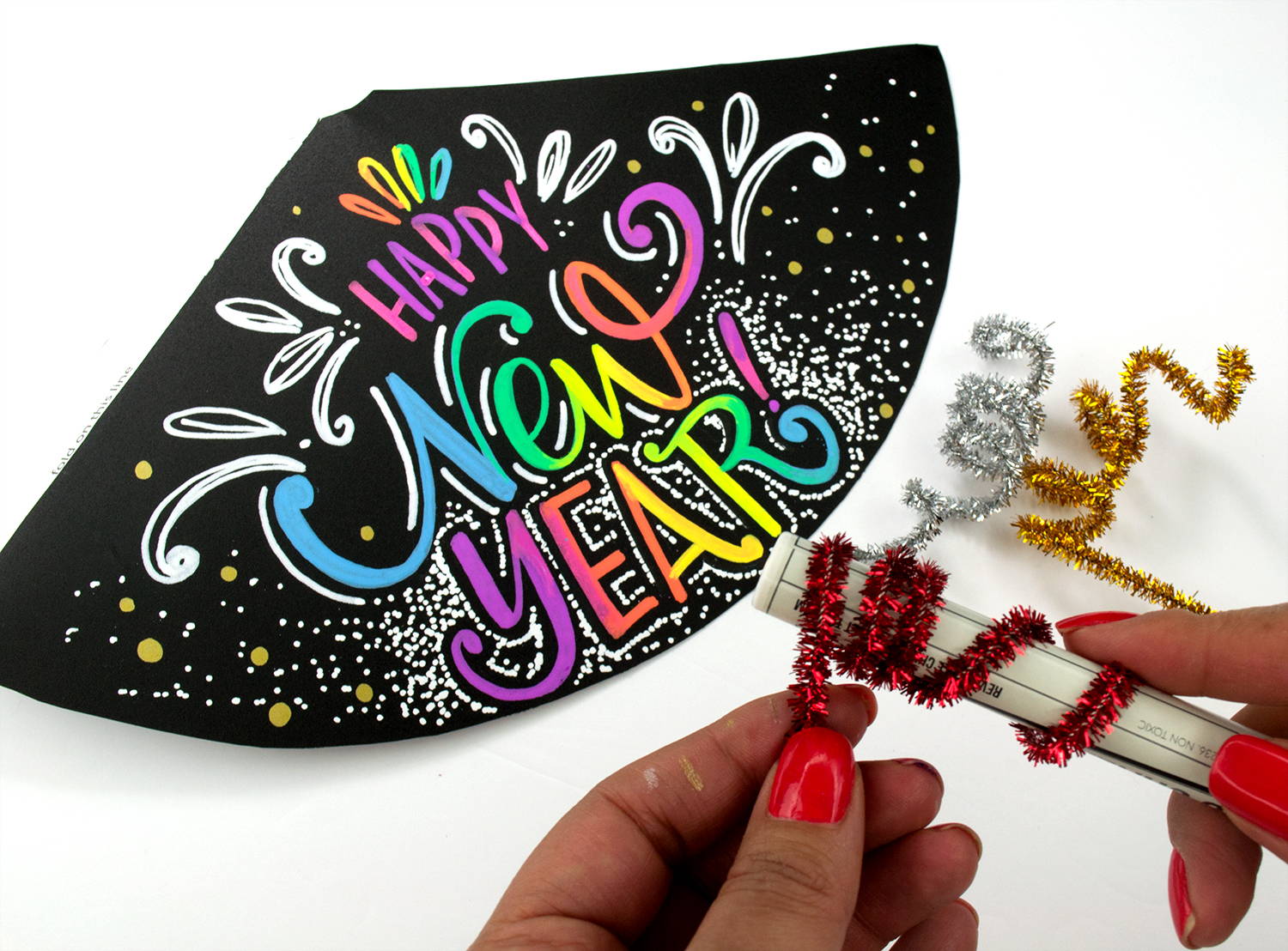 Curl your pipe cleaners by wrapping them around your chalk markers.

Apply double sided tape to the flap that says "Fold on this Line".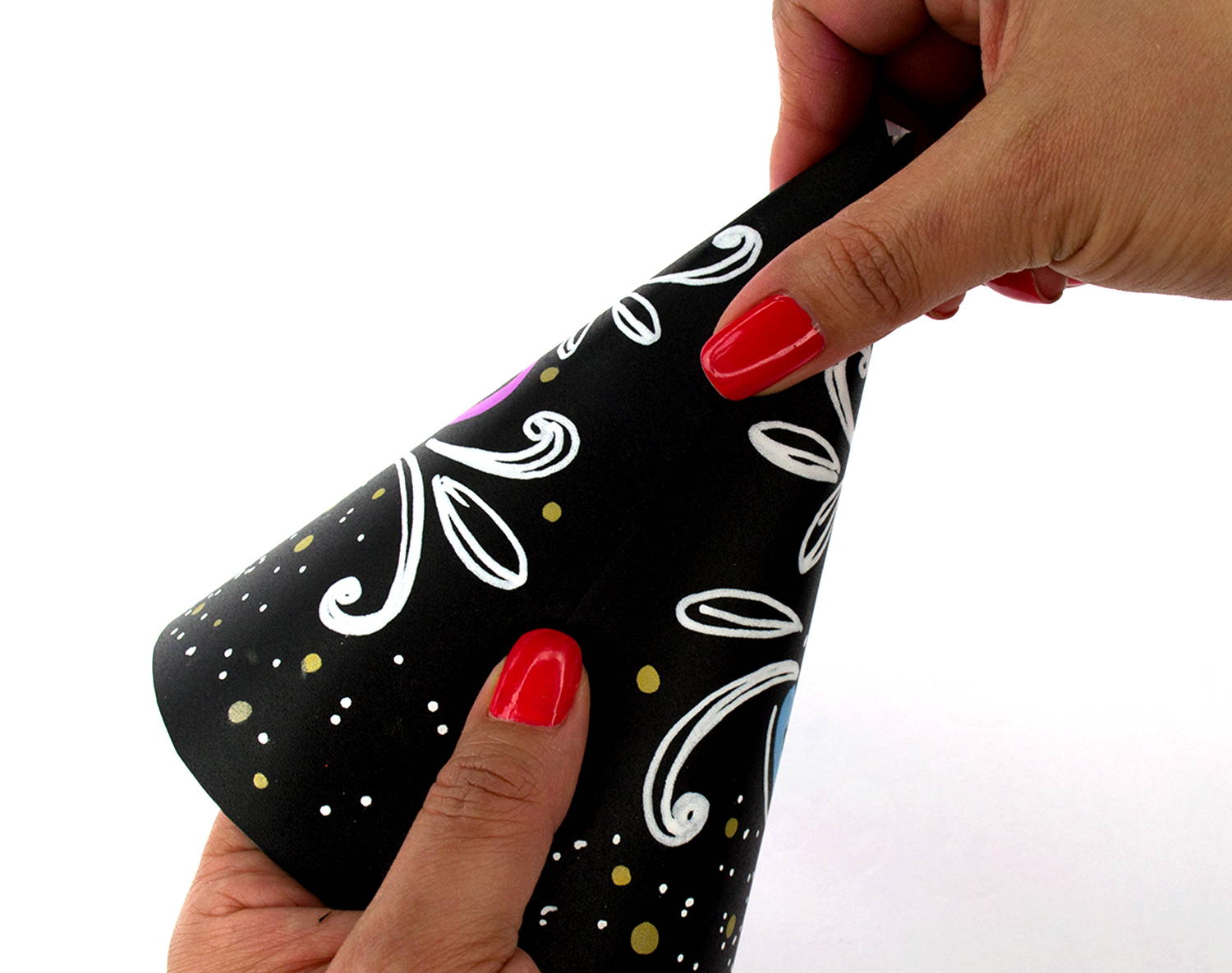 Secure the party hat by pressing the two ends together.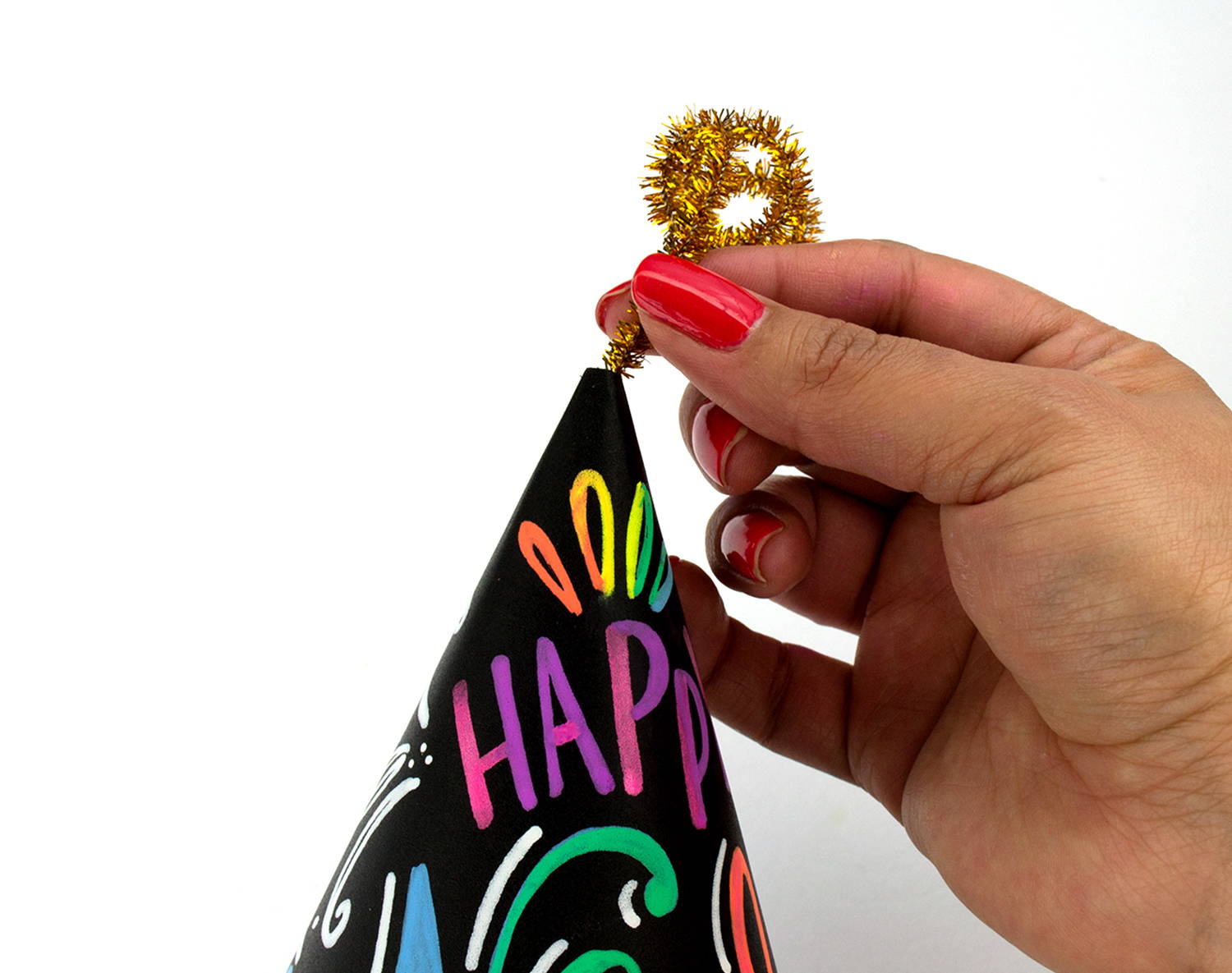 Insert the curled pipe cleaners in the opening at the top hat.

That's it! A simple yet fun and festive way to create your own chalkboard personalized party hats! Make sure to tag @kassa and
@jeanniedicksondesigns
 &
@kassa
or
#kassamoment
if you plan on making these so we see your creations! Happy New Year everyone!