National Handwriting Day is this month! My name is Mai Britt from @addmanilla. Let's celebrate this amazing day with a 'how-to-use-chalk-markers-on-glass' tutorial.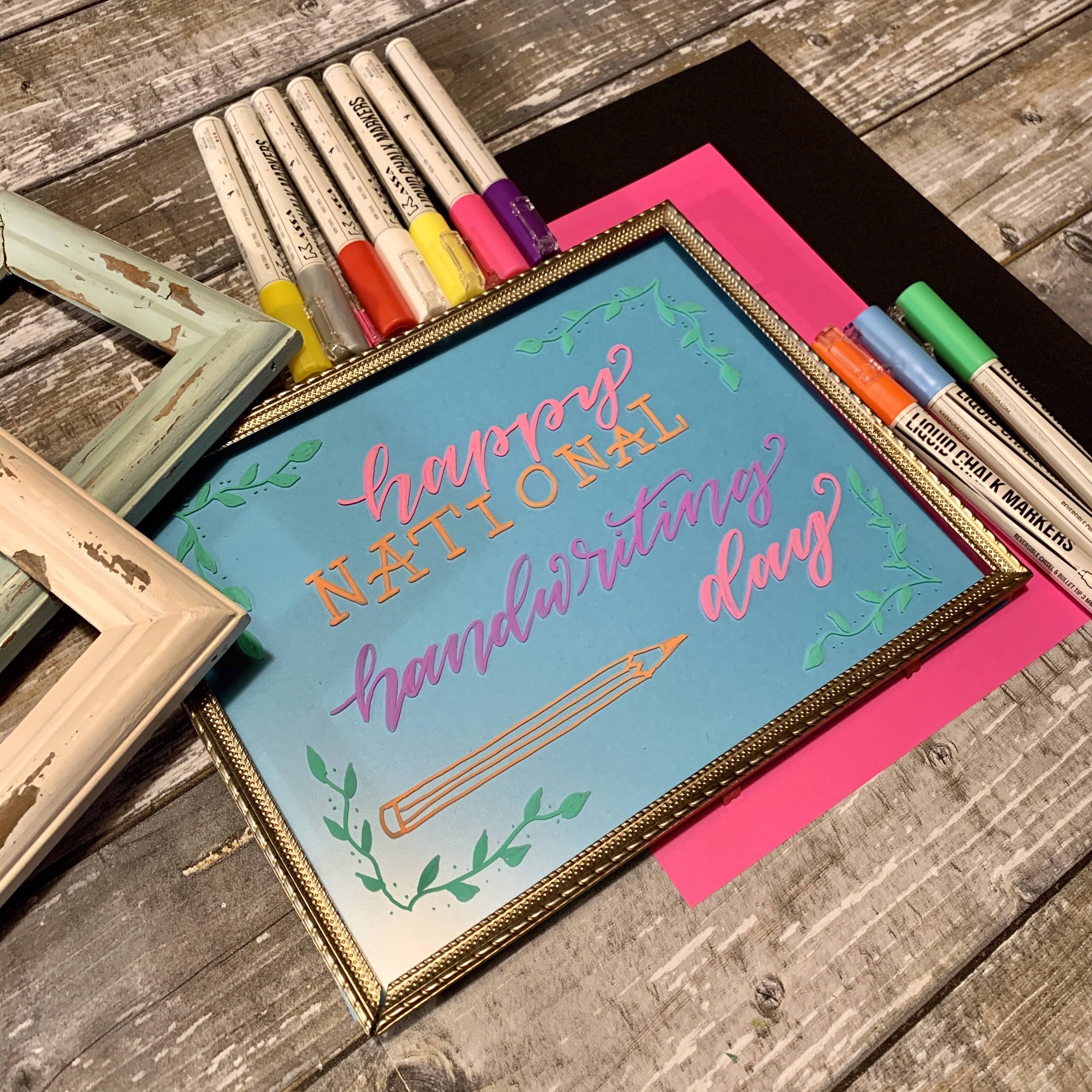 Grid paper for your sketch 
Ruler  
Pencil & Eraser 
A photo frame – with glass or acrylic  
Some colored paper for background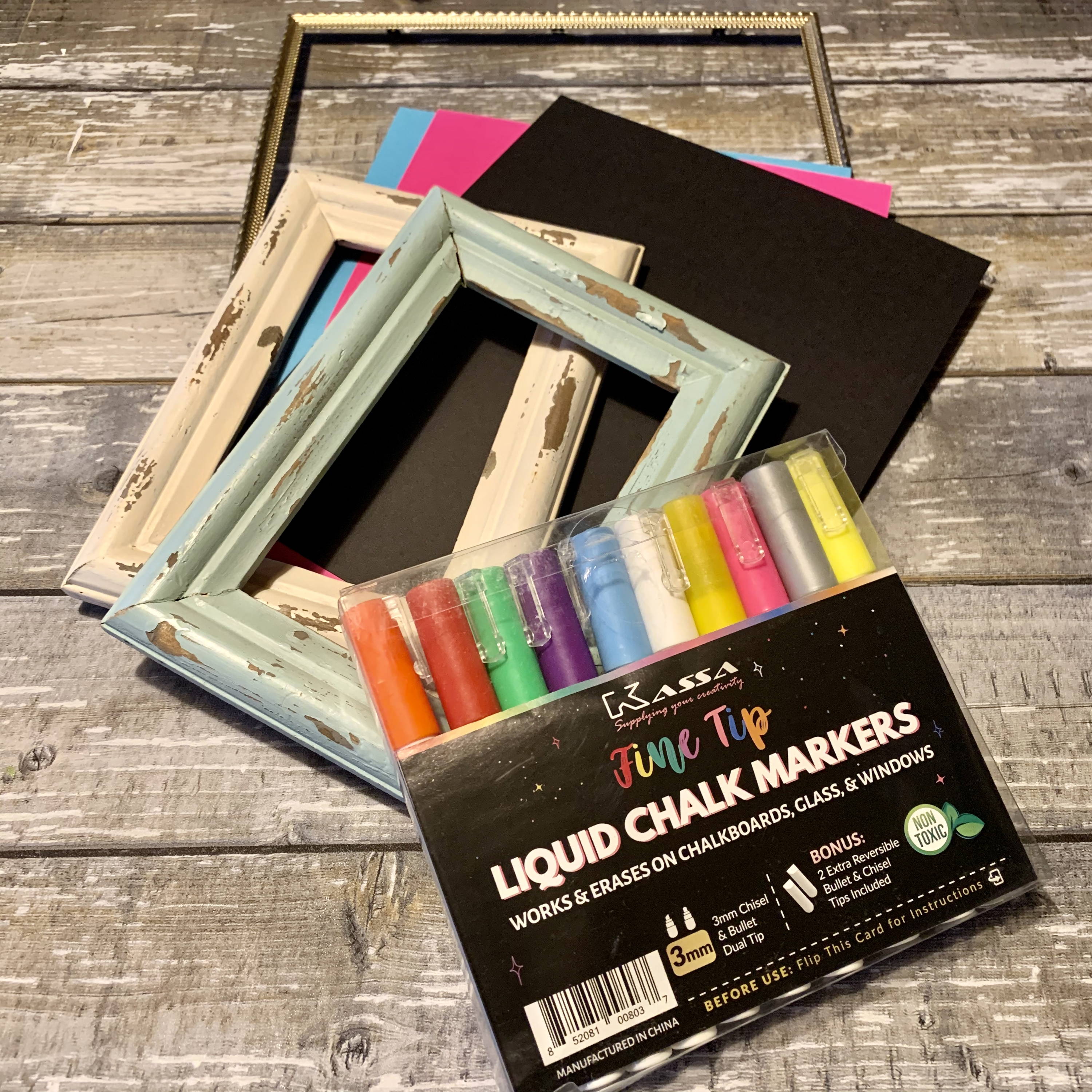 Remove the glass out of your photo frame.  Place it on top of your sketch paper and draw an outline with your pencil creating "borders" for you stay within when creating your artwork. Cut the colored paper to match the size of the glass as well.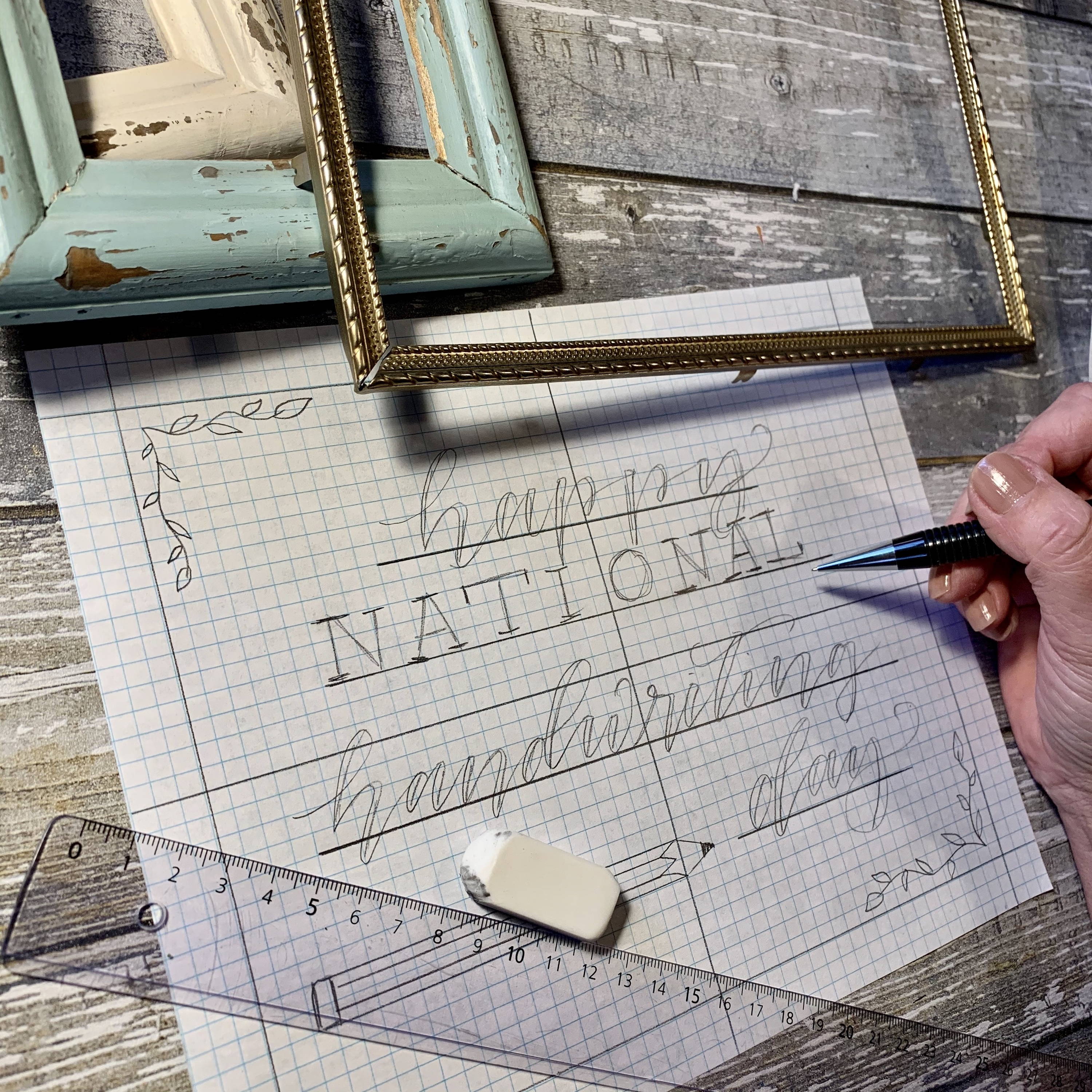 Add your decorations and lettering artwork onto the grid paper.  First start with the lettering. I alternated between cursive and print fonts for the words "Happy national handwriting day". A good tip is to use the grid as a guide so that the height & width of each letter is proportional.  
Then move on to the decorations. In honor of National Handwriting Day, I decided to draw a pencil. Then I just added some leaves around the corners.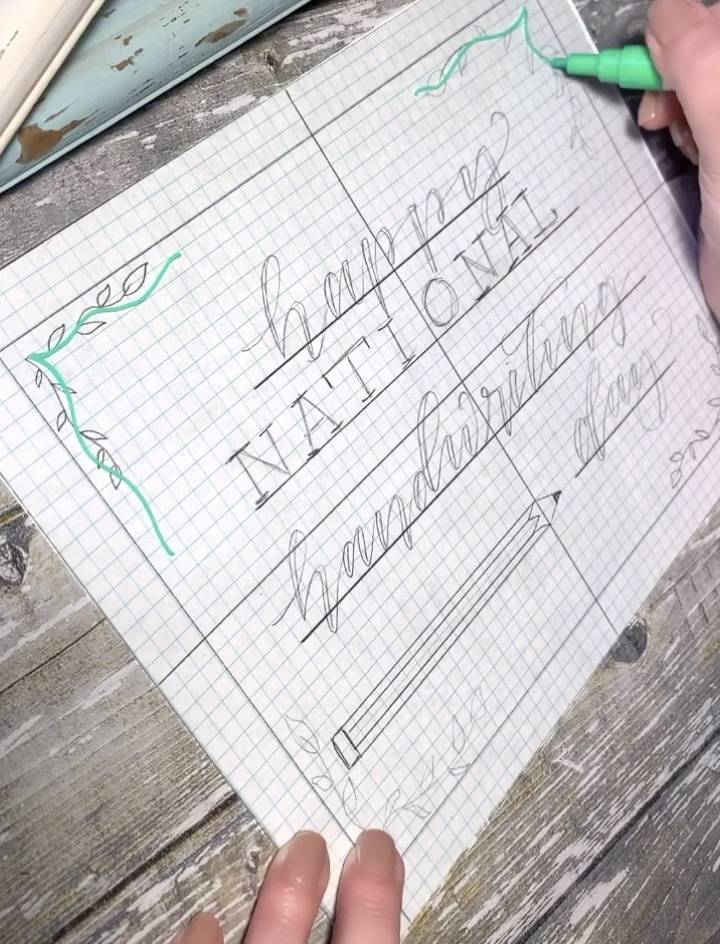 Place the glass or acrylic part of the photo frame on top of your drawing. Then take your Kassa chalk markers and start tracing over your design. Use different colors and don't worry if it not perfect.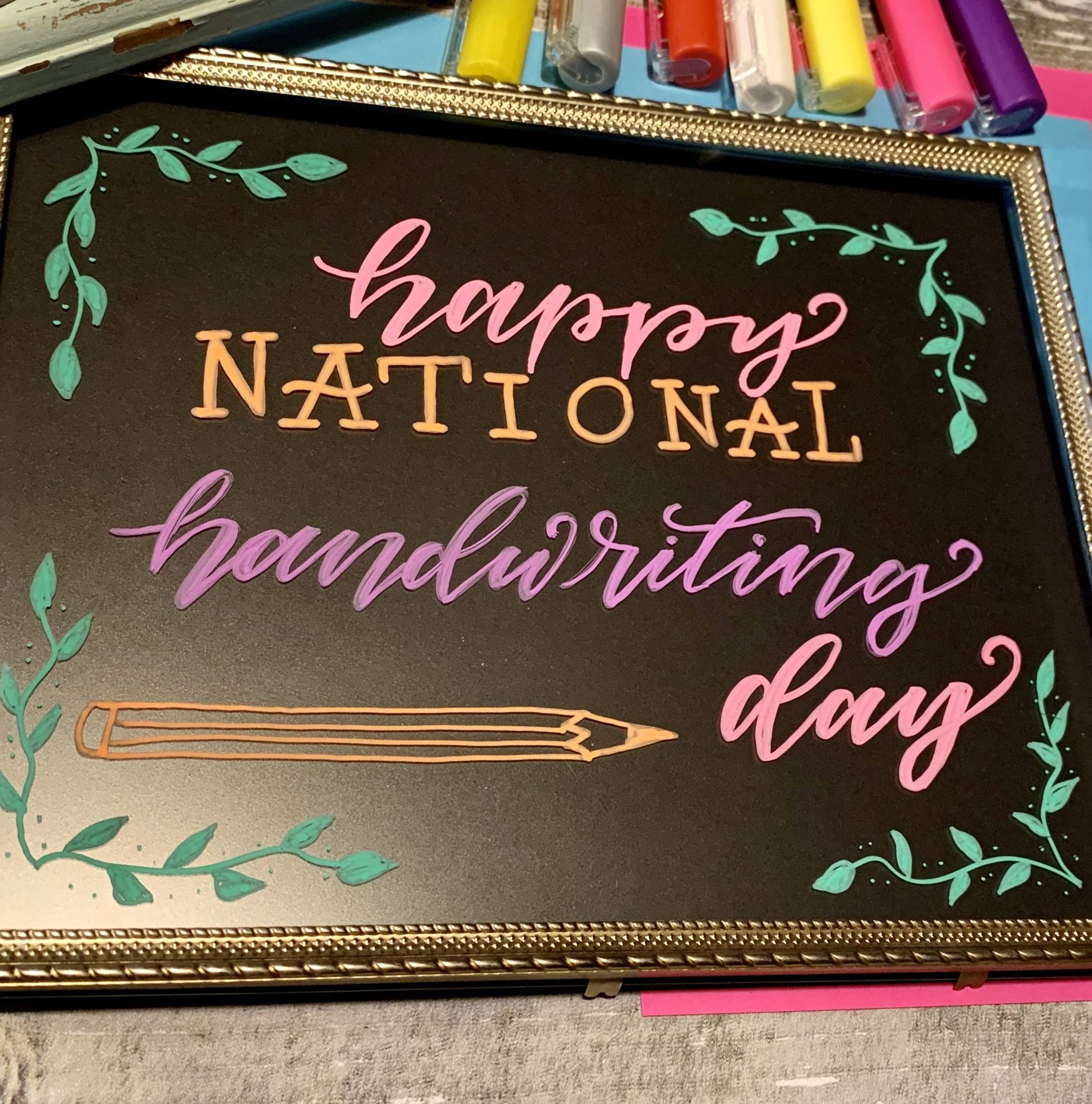 Place your favorite color paper under the glass and put the picture frame back together.  You can play around with the colors for the paper until you find one that looks the best.
That's it! A simple yet fun and festive way to create a DIY lettering artwork for National Handwriting Day on glass! Make sure to tag
@addmanilla
& 
@kassa
 or 
#kassamoment
 if you plan on making these so we see your creations! Happy Handwriting Day!